PBBM eyes purchase of Japan-made military vehicles
PRESIDENT Ferdinand R. Marcos Jr. on Friday bared the plan to purchase Mini Cruiser vehicles manufactured by Japanese carmaker Toyota Motor Corporation for the Armed Forces of the Philippines (AFP).
At the same time, the Japanese officials said they intend to reintroduce the Asian utility vehicle Tamaraw model, which dominated the Philippine market as the "people's car" from the late 1970s to early 2000.
Marcos' pronouncement happened in a meeting with top Toyota executives in Tokyo as he lamented that the AFP used utility vehicles over the years but did not get good results.
"It (acquisition of Toyota Mini Cruiser) is something we would like to revisit simply because we have tried many utility vehicles for the military but they really [have] not been a success for us," Marcos told the Toyota officials.
Delta Motor Corporation, which ceased operations in 1984, partnered with Toyota and launched vehicles such as the Tamaraw and the Mini Cruiser for military use.
Marcos welcomed the idea of the comeback of the Tamaraw, which he said has been a "dependable utility transport for many years for Filipinos."
Tamaraw means water buffalo in the Philippines.
"Many of the Tamaraws you've recently built are still on the road," Marcos told the Japanese officials, who described the Tamaraw as the company's workhorse.
"It is very interesting to hear your new plans for the Philippines and it's very much in alignment with what we're trying to do… We are hoping we are able to improve the situation for your supplier to be able to come in to the ease of doing business," Marcos added.
Since the Tamaraw model dominated the Philippine market for decades, Marcos said its use is not new to potential Filipino and even Asian clients.
"We have always been appreciative especially in the involvement of Toyota in the Philippines over so many years and I think the mutual experience between Toyota and the Philippine and the local markets has been a good one and the partnership we can look to as a success," Marcos pointed out.
In another meeting with officials of Mitsubishi Motors Corporation, Marcos noted that the proposed extension of the Comprehensive Automotive Resurgence Strategy (CARS) program is still under review.
Mitsubishi and Toyota qualified for fiscal incentives under the CARS program which was signed in 2015 but lapsed in 2021.
Under the CARS program, participating carmakers are given six years to comply with the minimum volume target sales of 200,000 units each for their enrolled car models in order to get incentives.
The Philippine government allotted P27 billion for fiscal incentives under the program. Philippine News Agency
AUTHOR PROFILE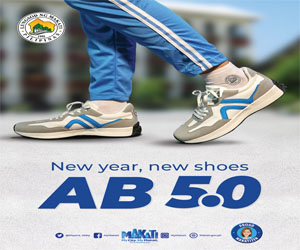 Nation
SHOW ALL
Calendar