Fake colonel, 6 cohorts nabbed for rob-extortion
AGENTS of the Philippine National Police Integrity Monitoring and Enforcement Group (PNP-IMEG) shortly after noon Wednesday arrested seven men led by a dismissed cop posing as a police colonel for robbery-extortion, a report to PNP chief, General Guillermo Lorenzo T. Eleazar said.
PNP-IMEG director, Brigadier Gen. Thomas R. Frias Jr. said that the suspects were demanding P380,000 from Talisay City, Batangas Vice-Mayor Charlie Natanauan saying the money will be used in the immediate resolution of a case filed by the politician before the Ombudsman.
Acting on the complaint of the vice-mayor, members of the PNP-IMEG launched an entrapment operation inside the Talisay Café on Maginhawa Street, Teacher's Village in Quezon City 12:45 p.m. Wednesday and arrested the suspects led by one 'Colonel Jake Flores' who turned out to be an impostor.
During investigation following their arrest, the suspects were identified as Joaquin G. Flores Jr., Domingo C. Capuz, Renz Z. Manago, Elton L. Lopez, Gabriel L. Momjuan, Armando C. Silao and Ocito C. Delmonte.
Flores was identified as the same dismissed Patrolman Joaquin G. Flores Jr. , said Frias citing a record check from the PNP Directorate for Personnel and Records Management.
Brig. Gen. Frias said that prior to the sting, Vice-Mayor Natanauan sought their help in investigating and arresting the suspects led by one 'Colonel Flores' after the group demanded P380,000 from him in exchange for the immediate release of a favorable Ombudsman resolution on his case.
The PNP-IMEG director said that his men, joined by members of the 35th Special Action Company of the PNP Special Action Force and the Q.C. Police District Station 9 were involved in the entrapment operation.
Frias said that recovered from the suspects were P300,000 worth of boodle money topped by two marked P1,000 bills, a caliber .45 semi-automatic pistol with a magazine containing five live ammunition, 10 mobile phones, two 2-way radio equipment and assorted identification cards.
All suspects are now being held at the PNP-IMEG headquarters in Camp Crame facing charges for robbery-extortion. The documents of the firearm seized from Flores is still being verified by investigators.
For not having gun papers, the suspects will be facing charges for violation of Republic Act 10591 or the Comprehensive Firearms and Ammunition Regulations Act of 2003.
Records showed that Vice-Mayor Natanauan filed administrative charges for grave misconduct and gross neglect of duty against his brother, Talisay Mayor Gerry Natanauan and several other local officials before the Office of the Ombudsman on September 2019.
AUTHOR PROFILE
Provincial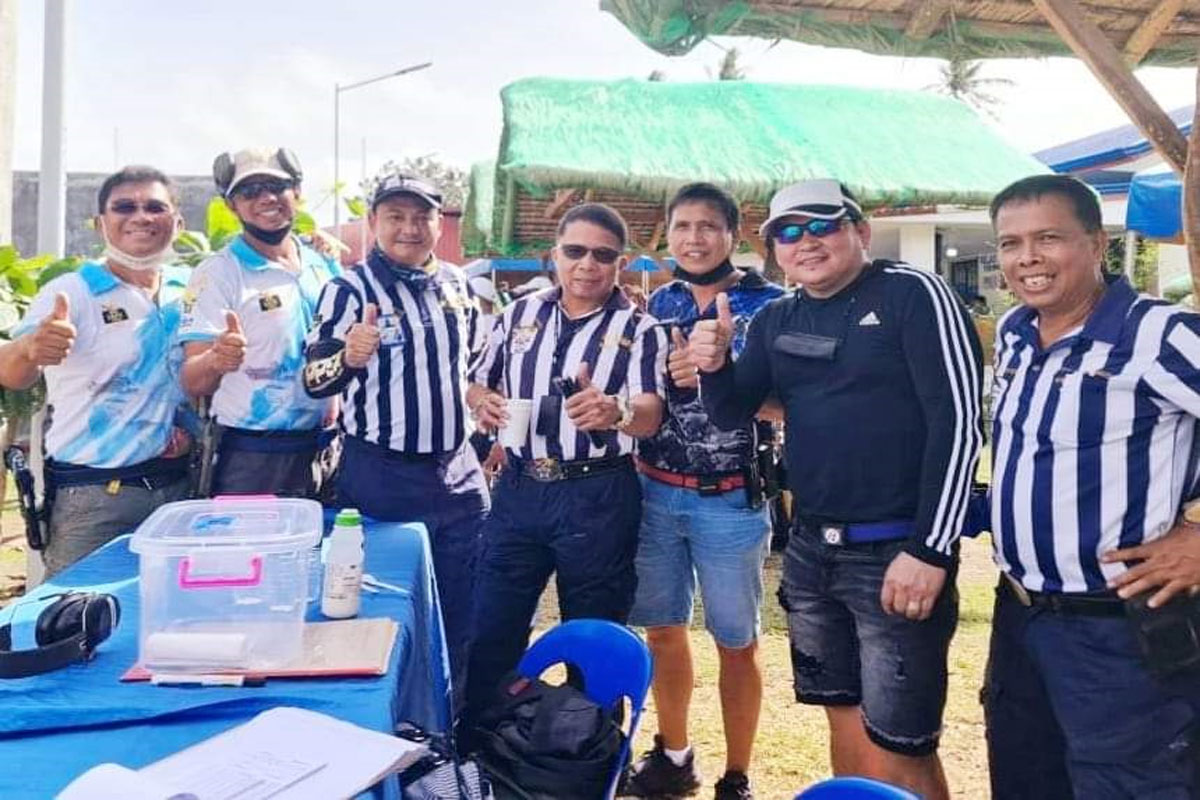 SHOW ALL
Calendar