Communications opportunities during the pandemic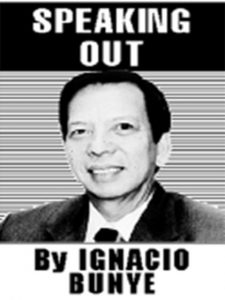 With the advent of Zoom and similar apps, staying connected with business associates, friends and relatives is no problem at all and I am beginning to enjoy it. Business also appreciates the advantages of virtual meetings. Had the last two annual stockholders meetings of BPI been in-person, attendance would have been limited to shareholders actually present at the usual venue. But since, the meeting was streamed live, shareholders nationwide and overseas had a chance to participate.
That said, allow me to recap two important recent summits sponsored by the Ayala group. The following digests of the proceedings were lifted from The Ayala Way – the internal online publication of the group.
2022 Ayala Economic and Treasury Summit
The Ayala group kicked off its annual corporate planning and budgeting processes earlier this month with the 2022 Ayala Economic and Treasury Summit to "align our thinking and gain a deeper understanding of macro-economic issues of importance in the Philippines and in the region." Esteemed experts from the business sector and the national government gave their views on different issues and their implications to the Ayala group.
Key takeaways from the summit:
Fernando Zobel de Ayala, Ayala Corporation President and CEO.
"Indeed, there have been many headwinds to growth as we continue to face challenges that have been exacerbated by the pandemic and the war in Eastern Europe. While these challenges will likely persist, I remain confident that the country can continue along the path of economic recovery, while working hand in hand with the public sector and other public institutions to address various issues that we face. "
Jojo Gonzales, Philippine Equity Partners Managing Director and Head for Research:
"This is the first time in more than a decade where inflation has outstripped wages for a sustainable period and that tells you about the purchasing power of the man on the street."
Finance Undersecretary Zeno Abenoja:
There are some constraints in the government in terms of the resources that are available, so there's really an emphasis to have the PPP (public-private partnership) be one of the cornerstones in this expenditure program."
Emilio Neri, Jr, BPI lead economist:
"The important point here is providing an ecosystem that is conducive for investments, which means (….) balancing the short and medium term. So many elements have to be put together to be able to encourage investments to allow us to achieve this six and a half to 8 percent growth rate."
Jose Isidro "Lito" Camacho, Credit Suisse Asia Pacific Managing Director and Vice Chairman. Former Finance and Energy Secretary:
"I'm a big advocate of ESG (environmental, social and governance principles). I do believe that the Earth is in crisis, and if we don't do anything we will all suffer. ESG is a good development. I can tell you that institutional investors are very focused on ESG. Regulators are very focused on ESG.
"Any company that's looking to raise capital in the public markets needs to do what they need to do to be able to say that they're ESG compliant, they're ESG supportive, etc. That will do well for your group to continue doing that, because that's where the money is going to go to."
Albert De Larrazabal, Ayala CFO, Chief Risk Officer and Chief Sustainability Officer:
"History shows us we rebound. And as the economies rebounded, opportunities always presented themselves for us. (Former finance undersecretary) Romy Bernardo reminded me of the many structural and institutional reforms that have actually been implemented through the various presidencies and terms, and how they created the foundation today for a much stronger capability for a rebound moving forward."
The 6th Ayala-FINEX Summit
The 6th Ayala-FINEX (Financial Executives Institute of the Philippines) Summit was held last July 27 at New World Hotel Makati and streamed to audiences online with Ayala group executives discussing investment initiatives of the conglomerate. Experts from McKinsey & Company – Manila, the World Business Council for Sustainable Development and Grant Thornton UK were also joined by officers from AF Payments and GCash in sharing their views on "stakeholder capitalism, sustainability and the future of work".
Key takeaways from the summit:
Maria Theresa D. Marcial, BPI Asset Management and Trust Corporation President/CEO:
"In making investment decisions, it's important to consider these emerging themes: wealth preservation, democratization through digitalization, sustainable investments, and net zero initiatives.
That will define the megatrends as we navigate through turbulent waters, and, as they say, the world of volatility, uncertainty, complexity and ambiguity."
Eric T. Francia, Ayala Investment Committee Chairman, ACEN President/CEO:
"We should really just be fully prepared (with) really resilient balance sheets. And I think diversification, as it has done well for the Ayala group, which also bodes well for your organizations. Diversification of customer base, products, geographics, and so forth, is all part of risk management.."
Jaime E. Ysmael, Qualimed Network/Healthway Philippines, Inc. President/CEO:
"Group synergy is something that we intend to continue capitalizing on, not just within Healthway Philippines, where we have clinics, hospitals, and the cancer hospital, but even AC Health, with the pharma and the digital health group."
AUTHOR PROFILE
Opinion
SHOW ALL
Calendar