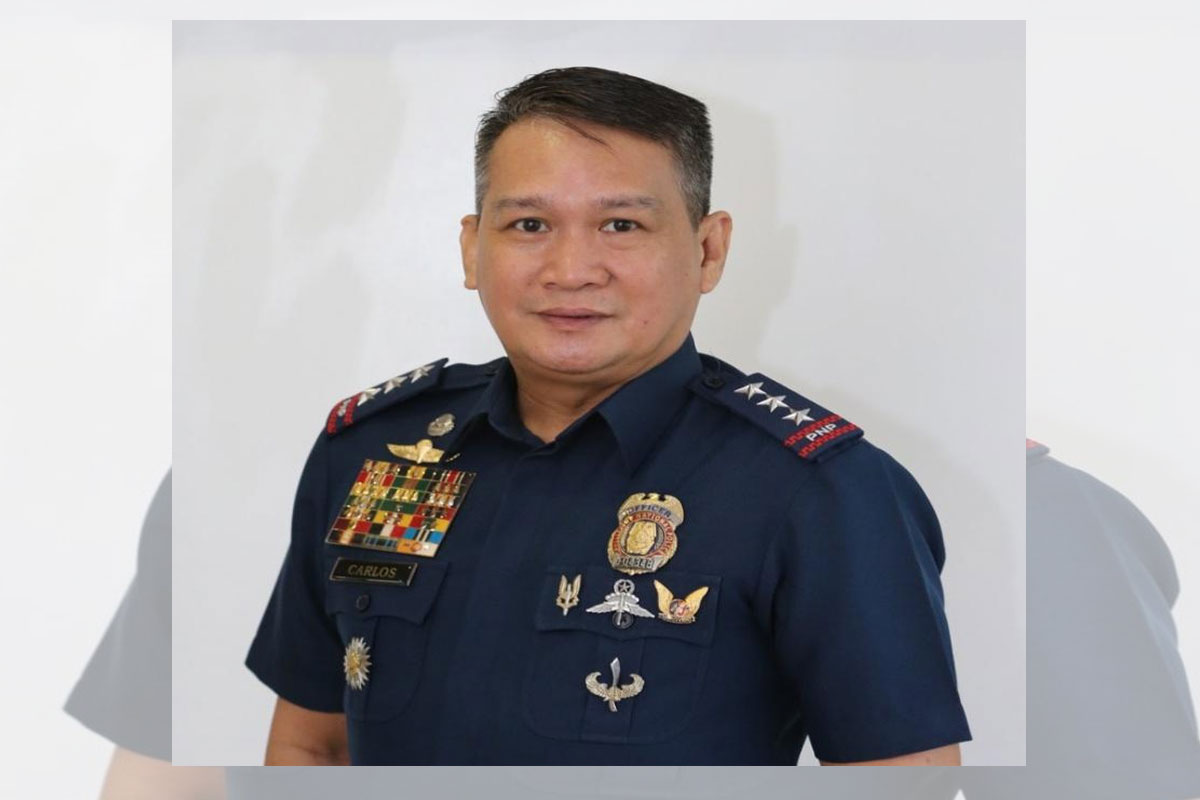 Carlos swears in 5 promoted police generals
PHILIPPINE National Police chief General Dionardo B. Carlos on Thursday led the donning of ranks and oath-taking of five newly-promoted star-rank officials in the 225,000-strong force led by Major Gen. Arthur V. Bisnar of Philippine Military Academy 'Bigkis Lahi' Class of 1990.
Bisnar got his 2nd-star as the PNP Director for Human Resource and Doctrine Development. Prior to that, he led the PNP Headquarters Support Service in strictly enforcing all rules and regulations to keep peace and order and fully promote discipline at the PNP national headquarters in Camp Crame.
The others who took their oath of office before Gen. Carlos were new Brigadier Generals Rolando E. Destura, Percival A. Rumbaoa, Wilson Lopez and Cesar DR Pasiwen.
Destura, a member of PNP Academy Class 1991 is currently the Deputy Regional Direcgtor for Administation of the Police Regional Office 12 in Central Mindanao while Rumbaoa of PNPA Class 1992 is the chief of the PNP Liaison Office for the Office of the President.
Lopez of PNPA Class 1993 is currently the Police Attache in Washington,DC under the PNP Directorate for Intelligence while Pasiwen of PNPA Class 1994 is the Executive Officer of the Area Police Command-Northern Luzon.
Gen. Carlos commended the five promotees for reaching another milestone in their career in the police force even as he challenged them to live up to the ideals of a good police officer and truly 'lead by example.'
"As you level up to a higher rank of great importance, there are more responsibilities ahead, thus, I urge all of you keep it up and carry on with the best of your abilities as we introduce innovations for a better and enhanced community-oriented policing," the top cop said
Gen. Carlos also urged the five to serve as epitomes of the highest standards of professional behavior necessary to forge an environment of mutual respect between police officers and the general public.
"As you pledge your professional and steadfast commitment to the Constitution, the Filipino people and our beloved country, today, I count on you to lead by example, make judicious use of your authority, and observe justice, integrity, and accountability among others, as core values to be applied in the performance of your duty, at all times," the PNP chief said.
AUTHOR PROFILE
Nation
SHOW ALL
Calendar