11 International Unsolved Crimes That Most  Have Never Heard Of
Phil Gibbons
The United States has generated sensational and disturbing crimes that have made headlines all over the world. The Kennedy assassination, the Manson Family murders, and the OJ Simpson trial are just a few of the media spectacles that became recognizable worldwide.
Outside of the American media spotlight, international crimes and mysteries – such as unexplainable disappearances, alleged abductions, family murders, and unidentifiable bodies – have perplexed people on every continent. In some cases, even after decades, authorities and spectators still maintain hope that these unforgotten crimes and strange occurrences can be solved.
Here are some of the world's most baffling and sensational crimes that aren't commonly known in the US just yet.
________________________________________
• Photo: Australian Police / Wikimedia Commons / Public Domain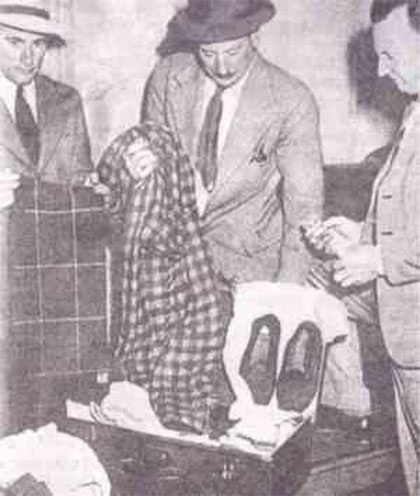 The Unidentified 'Somerton Man' Is One Of Australia's Most Mysterious Cold Cases
On the evening of November 30, 1948, John Bain Lyons and his wife were walking along Somerton Beach, a resort area near Adelaide, Australia. They noticed a well-dressed man about 20 yards away propped up against a concrete barrier in the sand. He motioned erratically towards them but then fell still. The next day, Lyons noticed the man in the same position and checked on him. He had died since their last encounter, and a cigarette butt was positioned as if it had fallen out of his mouth.
During the autopsy, the mortician discovered that although the man's pockets contained transit tickets from Adelaide, a pack of cigarettes, matches, gum, and combs, there was no wallet, cash, or ID. His reported behavior suggested intoxication or even poisoning, but an autopsy turned up nothing. His suit had no name tags and even had the brand names removed. His calves were abnormally well-developed, and his feet had a peculiar pointed shape that led some to believe he might have been a ballet dancer.
South Australian police circulated fingerprints worldwide and tried to connect the unidentified body to known missing persons. They also checked hotels, lost-and-founds, and dry cleaners for any relevant material. They then found a suitcase in the local railway station's checked luggage office. Investigators connected thread from the suitcase with repairs done on the man's pants pocket. Any items that would identify the suitcase owner's identity had seemingly been deliberately removed.
Months after the investigation began, authorities discovered a small pocket in the waistband of the man's pants. Inside was a tiny, rolled-up slip of paper with the words "Tamám Shud" printed on it. Eventually, investigators linked this scrap of paper to an edition of The Rubáiyát of Omar Khayyam, a popular 12th-century book of Persian poetry. Translated, the words mean "It is ended."
The specific book the slip of paper came from turned up in the backseat of another person's car, most likely tossed there by someone else.
This car had also been at the beach where the mystery man was found. When police examined the book, they found a phone number they ultimately connected to a man named Alfred Boxall. However, Boxall was still alive and still had his own, intact copy of The Rubáiyát, which he claimed a woman named Jo Thomson gave to him. When confronted with the likeness of the unknown dead man, police noticed Thomson became anxious, but she denied having any knowledge of the man.
Australians have floated theories proposing everything from espionage to murder for decades, but no one has ever identified the Somerton Man or deduced why or how he died there. Seventy years later and with advancements in forensic science, investigators presented the Australian Centre for Ancient DNA with strands of hair, presumably from the unknown man.
On May 19, 2021, authorities exhumed the Somerton Man in order to collect a DNA sample to match up with the strands of hair. DNA testing continued into 2022 because embalming fluid had compromised much of the body's DNA.
Video: YouTube
No One Can Quite Explain The Severed Feet Of British Columbia
Since 2007, numerous decayed human feet have surfaced on the coastline of British Columbia. These isolated body parts – 21 as of 2019 – were typically found encased in running shoes or hiking boots. The location of these discoveries was concentrated around the Salish Sea area roughly near the city of Vancouver, with some found on Vancouver Island. Investigators have identified six missing persons from eight of the washed-up remains; the rest are from unknown individuals.
Several theories persist concerning these discoveries, most of which center around the concept that if a body decays in water, feet clad in sneakers will remain preserved and eventually separate from the rest of the cadaver. Authorities linked some of the feet to documented depressed individuals and speculated they had jumped from any number of nearby suspension bridges.
While another theory maintains these are remains from the Asian Tsunami of 2004, investigators have connected the discovered sneakers to products sold in British Columbia, not Asia. While there is no conclusive answer as to the source of these feet, they keep turning up; authorities discovered another pair in February 2016.
The most recent discovery occurred on New Year's Day, 2019, when a couple walking along the beach came upon a pair of severed feet. They were eventually traced to Antonio Neill, who had gone missing just over two years prior on December 12, 2016.
Video: YouTube
The Tragic Murder Of The Al-Hilli Family In The French Alps Is Still Unsolved Years Later
On September 5, 2012, an unknown assailant shot and killed four people near the French Alpine town of Chevaline, near Lake Annecy. The murders took place in a small parking area at the end of a remote 3 km-long road.
Three victims were members of the al-Hilli family: Saad, 50, an Iraqi-born British citizen; his wife Iqbal, 47; and her mother-in-law, Suhaila al-Allaf, 74. Authorities also found the body of a local French cyclist, Sylvain Mollier, 45. Another cyclist discovered the bodies after seeing al-Hilli's 7-year-old daughter stumbling around the parking lot before she collapsed. The unknown attacker had shot the girl in the shoulder, then pistol-whipped her. Her 4-year-old sister, who authorities did not find until hours later, had hidden underneath her mother's skirt, physically unscathed but nonetheless traumatized by the incident.
Initially, police suspected an estranged brother, Zaid al-Hilli, committed the crimes over a dispute involving their father's estate, but French investigators did not charge him due to lack of evidence. Speculations that al-Hilli possibly had connections to bank accounts linked to Saddam Hussein, that his wife had a secret ex-husband in the US who died on the same day as she did, and that al-Hilli was involved in complex security technology have only added to the mystery surrounding the case.
The media have discussed several potential suspects, including Michael Hecht, a Belgian suspected of a similar 30-year-old murder in Brittany, and Nordahl Lelandais, an ex-soldier. In January 2022, a man was arrested in connection with the case, but police eventually determined he was not a suspect. Authorities did say in February 2022 that they felt closer to solving the case than ever.
Video: YouTube
The Lead Masks Case Of Vintem Hill, Rio De Janeiro, Brazil, May Somehow Be Tied To Aliens
In August 1966, a person was flying a kite on Vintem Hill in Brazil when he found the dead bodies of two adult males. The men, who were later identified as Miguel Viana and Manuel Pereira da Cruz, were dressed in suits and raincoats, with crude lead masks covering their eyes.
Police noted an empty water bottle nearby and a small notebook containing a cryptic message in Portuguese: "16:30 be at the agreed place. 18:30 swallow capsules, after effect protect metals wait for mask sign."
An autopsy turned up no trace of anything suspicious; however, the delay that occurred before the autopsy may have invalidated the testing.
Further investigation turned up the fact that both men were UFO enthusiasts and clearly were on the verge of ingesting something that might be dangerous. Rumors of UFO sightings were circulating around the area, which might explain what drew the men there. The masks turned out to be homemade by the men themselves.
Brazilian authorities never solved the case, and the circumstances surrounding the two men's deaths remain unknown.
Video: YouTube
Amy Lynn Bradley Disappeared From A Caribbean Cruise Ship And Has Never Been Found
On March 24, 1998, on a cruise ship sailing from Aruba to Curaçao, 23-year-old Amy Lynn Bradley left her cabin in the early morning hours, intent on smoking a cigarette. The ship was on the verge of docking, and her father saw her sleeping in the family cabin at 5:30 am. When the entire family awoke at 6 am, Bradley had vanished, having left her cabin barefoot with only her lighter and cigarettes.
While the family began a frantic search, cruise ship management refused to stop passengers from disembarking and also refused to alert the other passengers to Bradley's disappearance. Several crew members had previously interacted with Bradley in the ship's nightclub and expressed an inordinate amount of interest in her during the cruise.
Authorities never found Bradley, and despite an FBI investigation into her and her family's background, they were unable to continue an investigation in an international jurisdiction. The FBI received several credible tips from people who correctly identified her tattoos; one such tipster indicated unknown perpetrators were holding her against her will in a Curaçao brothel.
Con artists claiming to be ex-Navy Seals who knew Bradley's whereabouts offered to stage an armed intervention and successfully extorted $200,000 dollars from the Bradley family until the ringleader was unmasked and prosecuted. An adult website emailed Bradley's parents a photo of a woman bearing an uncanny resemblance to her and implied the individual in the photo was not there willingly. In 2005, an individual claimed to have spotted Bradley in Barbados.
Although Natalee Holloway's similar vanishing in 2005 rekindled interest in Bradley's disappearance, she has never been located. As of 2018 – 20 years after Bradley's family last saw her – the FBI offers a reward of $25,000 for concrete tips.
Video: YouTube
The Murder Of Television Journalist Jill Dando Shocked The UK, But It's Still A Mystery
Jill Dando was a British BBC television journalist and on-camera broadcaster. An unknown assailant shot her to death outside her home on April 26, 1999. One of Britain's most recognizable television personalities, she hosted the program Crimewatch, which coincidentally broadcasted information about unsolved crimes.
After leaving her boyfriend's home on the morning of April 26, she arrived at her own home in suburban London. As she was opening her front door, an assailant grabbed her, wrestled her to the ground, and shot her once through the temple, killing her instantly. A neighbor observed a 6-foot-tall white man rapidly leaving the vicinity but did not connect him to the incident until later, having heard nothing.
After a year-long investigation, police arrested a man with a criminal history of stalking and inappropriate sexual behavior named Barry George. Initially convicted and given a life sentence, the courts eventually dismissed the conviction on appeal. The courts retried George and acquitted him. George eventually won several libel lawsuits against a number of British tabloids.
Some have claimed Dando was murdered by someone with a Yugoslav or Serbian connection as revenge for a NATO bombing, which killed 16 employees of a Serbian TV station. According to The Mirror, "Jill had fronted a TV appeal for Kosovan-Albanian refugees just weeks before her death, which is believed to have enraged Serb paramilitaries."
In 2019, BBC interviewed the case's lead detective, Hamish Campbell, who stated he didn't think Dando's murder would ever be solved. He also claimed they investigated 2,000 suspects over the course of the investigation, but no new names have been added to the list in years.
"Sometimes I felt we were a day away from solving it," Campbell said of the case.
• • Photo: Dagens Nyheter. / Wikimedia Commons / Public Domain
The 1986 Assassination Of A Swedish Prime Minister Went Unsolved Until 2020
Olof Palme was an outspoken Swedish politician and the country's prime minister when he was assassinated in Stockholm in February 1986.
An unknown shooter targeted Palme when he was walking home with his wife from a movie and killed him on a city street. Palme was a vocal, left-wing Social Democrat whose politics alienated many factions, both domestic and international.
Possible entities behind his assassination included the Yugoslav Security Service, a separatist Kurdish group, the South African government – Palme was a passionate and vocal opponent of apartheid – and even extremist members of the Swedish Security Service.
Most likely because of public pressure to solve the crime, Swedish police eventually arrested a low-level street criminal and addict named Christer Petersson, who was initially convicted after Palme's wife identified him as the assailant. The courts sentenced him to life in 1988.
Upon appeal, the case fell apart as utterly circumstantial with no weapon ever being retrieved and no explanation as to why Pettersson would kill Palme, someone he claimed to admire. Subsequently, Petersson would confess on numerous occasions when news organizations compensated him, though these admissions were not deemed credible.
In a stunning turn of events, it was announced on June 10, 2020, that Palme's case was officially closed. Authorities reportedly determined that a man named Stig Engstrom was the assassin, but no arrest or trial could take place since Engstrom died by suicide in 2000.
• • Photo: Sneddon Family / helpfinddavid.com / Fair Use
Mormon Missionary David Sneddon May Have Been Kidnapped And Taken To North Korea
David Sneddon, a Mormon missionary studying Chinese and traveling as a tourist in Yunnan Province, was 24 years old when he disappeared in 2004. Local Chinese authorities asserted he likely fell into a popular canyon and drowned, but no body was ever located. His parents traveled to China and located several witnesses who credibly claimed they had interacted with David long after he traversed the gorge and that he had been seen near the China-Burma border.
For 12 years, the Sneddon family maintained they did not believe David was dead. In September 2016, Choi Sung-yong, the head of the South Korean Abductees' Family Union, said he had information claiming Sneddon is currently living in Pyongyang, the capital of North Korea.
Allegedly, Sneddon is married to a Korean woman, has two children, and is an English teacher. Sung-yong maintains then-Korean leader Kim Jong-il issued Sneddon's kidnapping to have him tutor his son, Kim Jong-un, in English since Sneddon was fluent in Korean.
Reportedly, a Korean woman in Beijing approached him, inquiring if he could tutor her children.
North Korea has a history of abducting foreign nationals, including numerous Japanese couples who the country forced to remain in North Korea and tutor government officials in the Japanese language and culture. In 2016, a spokesperson for the North Korean foreign ministry vehemently denied the Sneddon kidnapping allegations.
On June 29, 2021, David's brother, James Sneddon, gave an address to the United Nations claiming that he had evidence proving his brother had not died while hiking as the Chinese government had claimed, though he did not disclose the evidence in question.
• • Photo: Rossrs / Wikipedia / Fair Use
The Beaumont Children's Kidnapping Shocked Australia And Has Never Been Solved
Even half a century later, the disappearance of three Australian children from an Adelaide beach is still one of the most haunting events in Australia's history. Called the equivalent of the Lindbergh kidnapping in the US, the crime altered attitudes about personal security and child safety in a previously carefree society.
On Australia Day, January 26, 1966, Jane, Arnna, and Grant Beaumont traveled by bus to nearby Glenelg Beach, a trip they had previously made without incident. Witnesses saw the children in the company of an older man in his mid-30s and said they appeared comfortable in his presence.
The eldest Beaumont purchased food with a one-pound note; her mother later stated she had only given the children coins, so someone else must have given them the money. Witnesses last saw the children in the mid-afternoon, walking in the direction of their home. They were never seen again, and their disappearance prompted a media circus and shocked the entire country, which was used to routinely allowing their children similar unsupervised mobility.
Although police received many tips over the years and unsuccessfully attempted to connect a locally known pedophile to the disappearance, authorities have never found any trace of the children. In 2018, after investigators received new information, they upturned a nearby factory site looking for the children's remains. Australian police called off the dig when it unearthed only animal bones.
The children's mother, Nancy, was 92 when she died in 2019, having never received closure in her children's case. Their father, however, is reportedly still alive.
Video: YouTube
The Miyazawa Family Was Murdered In 2000, And Tokyo Is Still Searching For Answers
On December 30, 2000, a neighbor found Mikio Miyazawa, 44; his 41-year-old wife, Yasuko; 8-year-old daughter, Niina; and 6-year-old son, Rei, murdered in their home. Japanese police in Setagaya, Tokyo, launched a massive investigation, which has since involved over 246,000 investigators in total.
An unknown assailant stabbed the Miyazawas and their daughter and strangled their son. Police found a knife, a sweater, sneakers, and a gym bag all tied to the killer, who remained long enough to eat ice cream, use the family computer, and even use the toilet, leaving fecal residue. A DNA composite from blood found at the scene indicated the culprit had a father of Korean descent and a mother of Mediterranean descent.
The Miyazawas lived near an expanding skate park, and many neighbors had moved after receiving sizable government payments to do so.
Reportedly, the Miyazawas were also planning to move after such a payment. One theory posits an acquaintance murdered them to acquire that money.
As of 2017, there was a 20-million-yen ($187,000) reward for information concerning the killer, and 40 officers are actively trying to solve the case.
Due to structural issues with the Miyazawas' home, there were plans as of August 2020 for it to be torn down, but family members were fighting to keep the home intact.
Video: YouTube
Julie Ward Was Murdered On A Safari In Kenya, But The Culprit Has Never Been Identified
Julie Ward was on a photo safari in the Masai Mara game preserve when she disappeared in September 1988. Circumstances left her stranded by herself in a remote area of the national park. When she failed to appear for a social appointment in Nairobi the night before she was supposed to fly home, her father, John Ward, traveled to Kenya from Great Britain.
Ward, along with a park ranger, discovered Julie's burnt, dismembered remains, and Ward became skeptical when a government autopsy claimed she had been attacked by animals or hit by lightning. Subsequently, Kenyan officials admitted an unknown assailant attacked her and burned her body in an attempt to destroy evidence.
Various witnesses have come forward to claim Julie was abducted, raped, and then killed, but the Kenyan government resisted a thorough investigation. Authorities ultimately prosecuted three people for Julie Ward's murder: two game wardens in 1992 and the park warden in 1998. The courts acquitted all three.
Julie's father alleged the Kenyan government covered up the crime, enabled by the British Home Office. He has spent two million pounds of his own money in an attempt to identify his daughter's killers.
In August 2020, John Ward stated that new evidence suggested that Jonathan Moi, the son of Kenya's president at the time, murdered Julie Ward. Moi died in 2019, and Ward claimed that witnesses began contacting him, adding credibility to his theory of a government cover-up.
ranker.com
AUTHOR PROFILE
Mysterties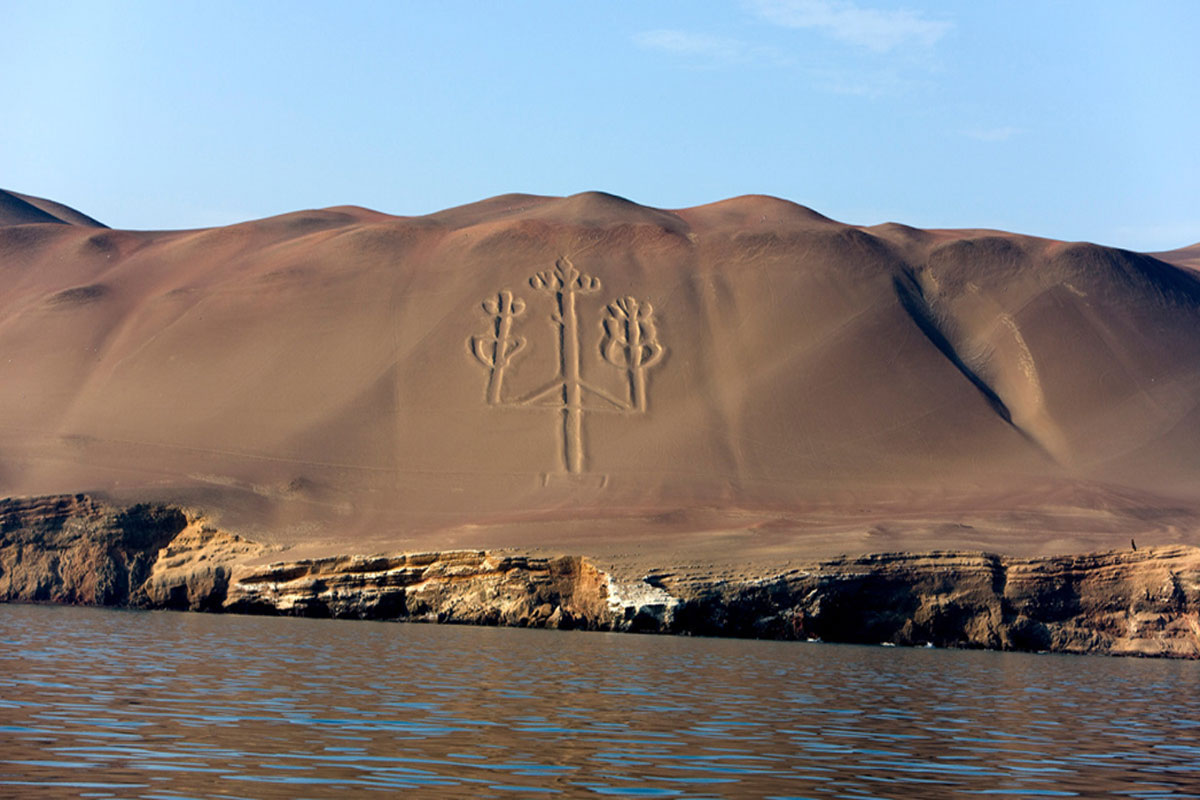 SHOW ALL
Calendar