Who's behind PNP intel officer nabbed for P6.7B shabu?
SURIGAO del Norte Representative Robert Ace Barbers urged the Philippine National Police (PNP) to fast-track its investigations into the case of a PNP intelligence officer arrested and implicated in the storage of nearly a ton of shabu worth P6.7 billion in October last year in Manila.
Barbers, chairman of the House Committee on Dangerous Drugs, said Mayo could have not acted alone in his illegal activities and there is an urgent need to ascertain who were his coddlers, protectors or financiers.
"The current investigations being conducted by a PNP special investigation task group (SITG) created for the purpose have not come out with any substantial evidence or leads on Mayo's case six months after he was arrested," he said.
"Why is it said that PNP SITG is foot-dragging or dilly-dallying on their probe? Are they covering up for something we don't know or are they still trying to make up a different script about his arrest and involvement in shabu stockpiling and possibly for recycling?" the veteran solon added.
According to the solon, while Mayo has a right to due processes of the law, he has not heard an update from the PNP about the status of his administrative or criminal cases except saying "the case is still under investigation" – six months after it transpired.
"Nais ko, pati na siguro ng taong-bayan, na malaman kung ano na ang latest update sa kaso ni Sgt. Mayo. Alam naman natin na hindi makakagalaw si Mayo mag-isa sa kanyang illegal na gawain.
Gusto rin natin malaman kung ang nakumpiskang shabu sa Tondo ay mga naipon sa past anti-drug operations o ang mga ito'y bagong delivery from China," the solon from Mindanao said.
"Sgt. Mayo, for all we know, is an owner of a lending institution catering to police officers. This, despite receiving a monthly salary of only P34,079.00. Is he the sole proprietor of his business which many believe is a convenient cover for his illegal drug activities?" he also said.
According to PNP chief Gen. Rodolfo Azurin Jr., a ranking police official, whom he did not identify and is under investigation, was responsible for bringing Mayo back to PNP-DEG.
Earlier, Brig. Gen. Narciso Domingo, director of the PNP-DEG, said the first buy-bust operation was conducted and resulted in the apprehension of a certain Ney Saligumba Atadero, 50, a resident of Ermita, Manila, and the discovery of 890 kilos and 102 grams worth P6.7 billion. The shabu haul was reportedly stored inside a money lending office owned by Mayo.
A follow-up operation led later to the apprehension of Mayo who was caught allegedly in possession of two kilos of suspected shabu worth P13.6 million. Police reports failed to indicate where and what date Mayo was arrested in the follow-up operation.
Domingo said Mayo had no prior derogatory record before he was arrested on Saturday night in Manila.
But Sen. Ronald dela Rosa revealed later that Mayo was among the ninja cops, or police officers involved in the illegal drug trade, whom he reassigned to Mindanao in 2016 when he was PNP chief.
Dela Rosa expressed concern how Mayo was reassigned to the PNP-DEG despite his background. Mayo was once recognized as the best policeman of the same PNP office.
Reports coming from the PNP allegedly stated that Mayo was "re-projected" as PNP-DEG intelligence officer and served on his post, until his arrest, during the time of former PNP chiefs, Generals Archie Gamboa, Camilo Cascolan, Debold Sinas, Guillermo Eleazar, Dionardo Carlos, Vicente Danao and Jun Azurin.
AUTHOR PROFILE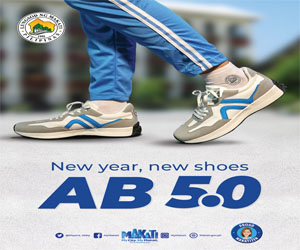 Metro
SHOW ALL
Calendar