Natalie Uy displays winning form. Photo by Rio Deluvio
Uy, Hoffman win ICTSI golds in style
ILAGAN City — Filipino-American sensation Natalie Uy finished way below her personal best in women's pole vault in her much-awaited return after four years of absence.
But Uy, one of the country's brightest hopes for gold medal in the coming 32nd Southeast Asian Games in Cambodia, still managed to capture the gold in women's pole vault on another hot but exciting day in the ICTSI-Philippine Athletics Championships at the Ilagan Sports Complex here Saturday.
And Uy did it against fellow Filipino-American Alyana Nicolas.
Uy, looking fit as a fiddle in her return to competition after four months, cleared 3.85 meters to beat Nicolas (3.70) and Jiamari Yzabelle Kawachi of Ateneo de Manila University (3.30).
Uy's gold-medal performance, however, was way below her personal best record of 5.30m.
The 28-year-old Filipino-American pole vaulter, who rose to prominence by winning the gold medal in the 2019 Southeast Asian Games in Manila but missed the next edition in Vietnam three years later, shook off some rust after coming off a knee injury she sustained last December that sidelined her for nearly four months.
Uy, who grew up in Ohio, needed three attempts to clear 3.70m, She easily passed 3.80m and went straight to 3.85m for the gold.
Actually, Uy tried to go for the tournament record of 4.05m, but failed,
"Tough. It was tough with harsh conditions being so hot and so early. I'm coming off an injury so it's just getting in the mental game. The most mentally tough that it's been in a while. I'm glad for fighting through but it was difficult," said Uy , who is hoping to gain a crack at the 2024 Paris Olympics.
"I need a steeper pole because with the heat and when you are running and jumping well, your poles tend to get a little soft and so just going up with the next pole makes it easier to get to the bar," added Uy.
Nicolas, the 28-year-old from Pagsanjan, Laguna whose family relocated to California, also did well at 3.70m.
A bronze medal in the last SEA Games in Vietnam, Nicolas expressed disappoimtment with an equipment issue.
Both Uy and Nicolas plan to return to the US before representing the Philippines again in the SEA Games this May.
Equally impressive was another Fil-Am, Lauren Hoffman, who bagged the gold medal in the 400m hurdles after posting 57.56 over Robyn Brown of City of Ilagan-National Team (57.87).
..Hoffman and Brown regaled the highly-appreciative crowd with a thrilling neck-and-neck race in the final stretch of the 400-meter hurdles final to complete a 1-2 finish for the Fil-Heritage tracksters.
Hoffmann, who traces her roots in Navotas City but also now competes for the Duke Blue Devils in the US NCAA but , was visibly pleased after overcoming the tough challenge from Brown.
"I knew she (Brown) was the record holder coming into this, so I was just going to try to stay with her, try to pass her when I can, so yeah, she did a great job," said Hoffman , who settled for a silver medal in the 110m hurdles las Thursday.
Nguyen Thi Ngoc of Vietnam took home the bronze medal with 1:00.90.
"SShe was in my heat. I could feel her pressing in the prelims. I could feel her just, like, behind me for that first stretch, so I was just trying to get out, stay ahead of her. She's a great competitor also," added Hoffman, this time, referring to her Vietnamese opponent.
Also, Aira Teodosio added another gold medal to her resume after ruling the hammer throw event at 45.45m against Kenneth Grace Ferrera (35.0m) and University of Santo Tomas (UST) bet Jamela de Asis (34.7m).
Teodosio won her other gold in the discus throw event and bronze medal in shot put.
Over the track, Sonny Wagbos of the Philippine Air Force ruled the men;s 5000m.
Wagbos clocked 14 minutes and 56.98 seconds to win the race over Richard Salaño of Philippine Army (14:57.11) and Prince Joey Lee of Spectrum Runners Philippines (15:18.07).
Meanwhile, Jocelle Lesti of Ilagan City heaved 23.68m for the javelin throw gold.
Another local pride, Jhennah Mae Guillermo, took the silver with 22.75m.
Sharing the limelight were Asian Indoor Athletics Championship bronze medalist Janry Ubas, who dominated the men's long jump; Melvin Calano, who shone in javelin throw with a heave of 66.31m; national team mainstay Jaida Gagnao, who topped the 5000m steeplechase in 17 minutes and 28.06 seconds; and Philippine Air Force's Sonny Wagdos, who ruled the men's division with 14:56.98; Jeanne Arnibal of UST, who took the women's high jump gold at 1.45m; and Nicko Atas of Lyceum-Cavite, who captured the gold in the men's shot put with a heave of 11.97m.
Ubas made a 7.84 leap to edge Algin Gomez (7.84) of Mapua and Muhammad Isham (7.39).
Calano defeated Agustinus Mahuze of Indonesia (61.12m) and Kenny Gonzales of Camarines Sur (58.81m).
AUTHOR PROFILE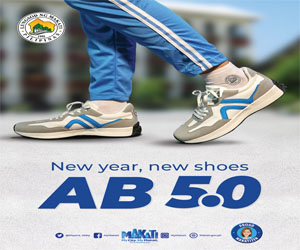 Other Sports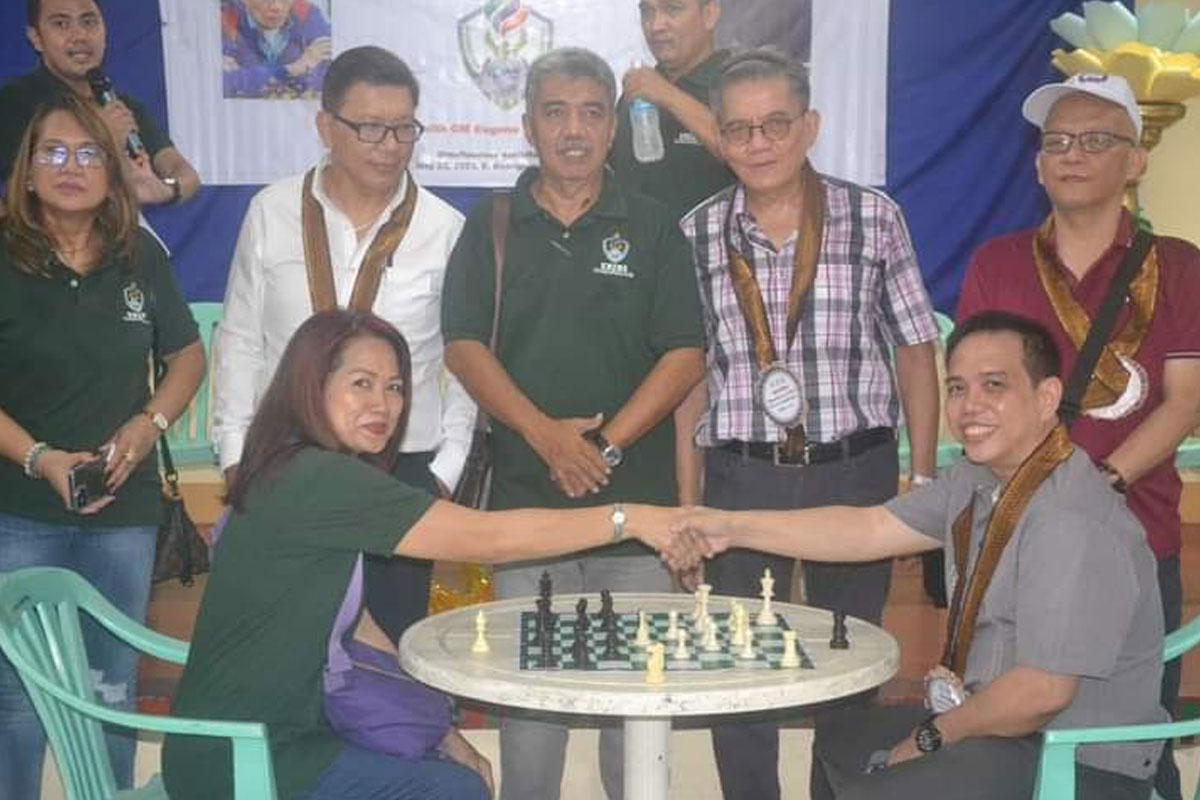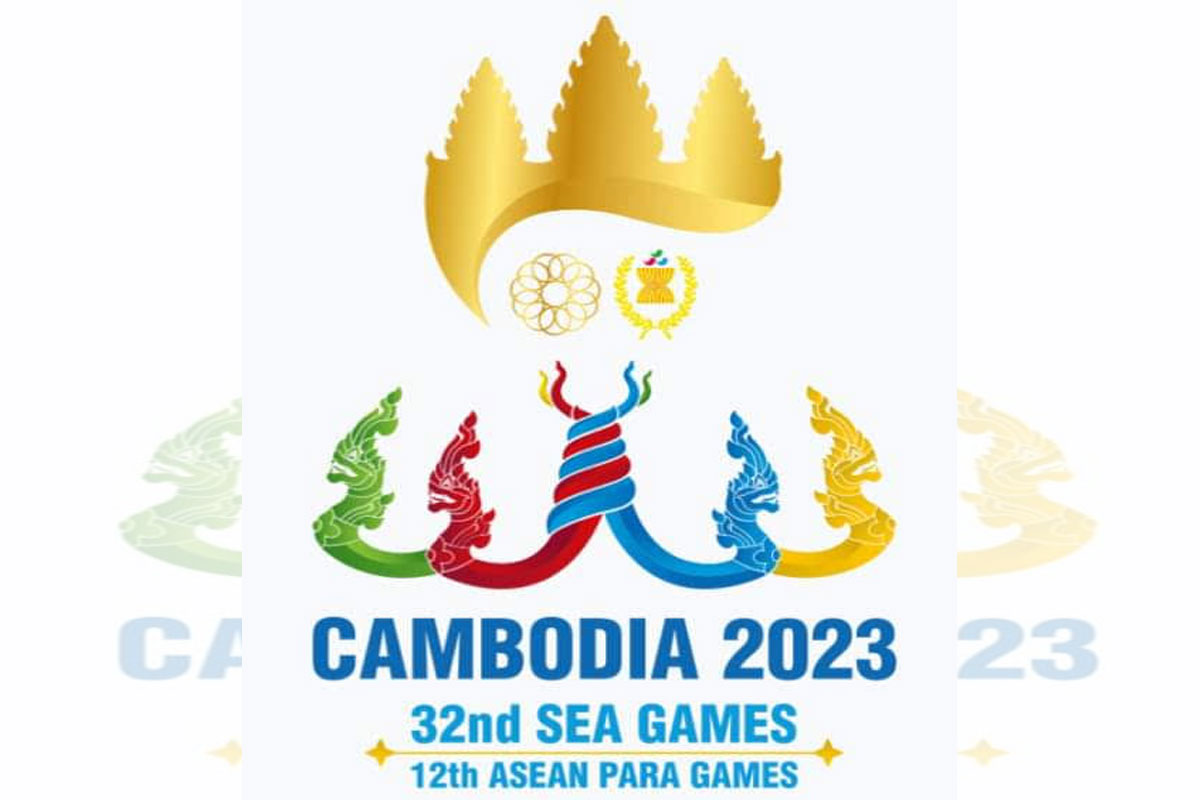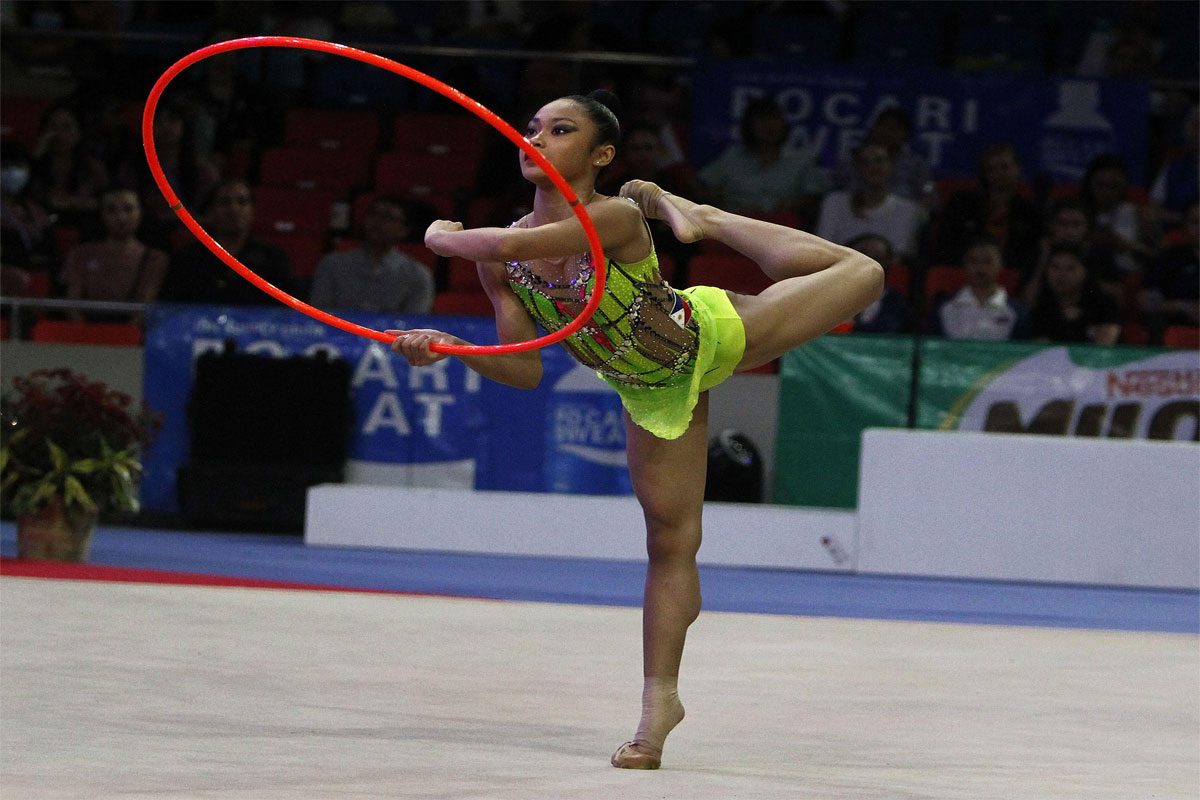 SHOW ALL
Calendar