Review of slambang violent Finnish action thriller, 'Sisu'
'SISU' is a blood-splattered World War II thriller from Finland (dubbed in English) that will surely satisfy action aficionados who adore gore and violence. Written and directed by a little known Finnish filmmaker, Jaimari Helander, the film is an international hit so we won't be surprised if Hollywood would hire him soon.
Set in the final days of World War II in 1944, the Nazis are retreating and they burn all the Finnish villages along their way, leaving nothing but destruction behind. We see an old gold miner (Jorma Tommila) panning and digging for gold with only his horse and his dog for company.
He finds a huge gold deposit in the wilderness of the Finnish Lapland and collects all the nuggets. He puts them in his bags intending to take them to the nearest town.
Along the way, he encounters an entire battalion of Nazis led by the ruthless SS Officer Bruno Helldorf (Aksel Hennie) and his brutal assistant Wolf (Jack Doolan). They have taken several Finnish women as captives who Wolf rapes.
They see the gold miner and Wolf wants to shoot him but Helldorf tells him to let the old man go as he will surely die soon anyway. He then meets a smaller group of about five soldiers who accost him and discover the gold in his bags. They try to steal it but they didn't expect that the old man turns out to be a deadly fighter who quickly kills them all using their own guns.
Heldorf hears the gunshots and returns with his men. He learns that the old man is loaded with gold so he and his men pursue him. The miner doesn't know he was walking into a mine field and one erupts as his horse steps on it.
Heldorf and Wolf think he died in the explosion. His horse is torn into bits but the miner is missing. He left his dog tag and from it, Wolf learns about his real identity. He is a war veteran and retired soldier named Aatami Korpi, who is called the Immortal because he just refused to die in the many encounters he has previously figured in. He has allegedly killed hundreds of communists in the Russian Red army who massacred his entire family.
Warned to just let him go, Heldorf won't listen and continues to chase the old miner. This is where Korpi exhibits his "sisu", a Finnish word for which there is no direct English translation. It means a rare kind of unimaginable courage and dogged determination in the face of overwhelming obstacles.
No matter what the Nazis do to him, they even left him hanging, but still, Korpi bounces back to become an unstoppable one-man death squad. As a lean, mean Nazi killing machine, he will go at great lengths to get his gold back, using creative ways to maim, harm and kill them in his determination to decimate all the Nazis that obstruct him in his path.
The exploits and stunts Korpi does in the rest of the movie is something you have to see to believe them, including using land mines as deadly frisbees and the climactic cargo plane scene. They surely rival what Keanu Reeves did in "John Wick 4".
Since his victims are the Nazis who killed millions of Jews in the Holocaust, we are just happy to let him go on rampage. Jorma Tommila is 64 and an established actor in Finland. He is certainly believable as the tough as nails hero who is silent all throughout and speaks only at the final scene.
Since it's a largely nonspeaking role, he relies mainly on his physicality and facial expressions. For action fanboys, "Sisu" surely won't disappoint and you'll surely have lots of fun as the old miner kicks the ass of all the nasty Nazis who get on his way.
AUTHOR PROFILE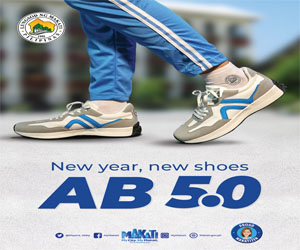 Concerts and Movies
SHOW ALL
Calendar