 PNP NEEDS ALL THE HELP IT CAN GET FROM PUBLIC IN FIGHT VS COVID-19
ONCE again, I am reiterating the call of PNP chief, General Gilor Eleazar for the public to fully cooperate with them as they strictly enforce much longer curfew hours in Metro Manila and prepare to implement the much stricter Enhanced Community Quarantine in the metropolis from August 6-20 in order to help reduce further transmission of the deadly Delta variant of COVID-19.
###
The PNP in general and the National Capital Region Police Office headed by Major Gen. Vic Danao in particular needs all the help they can get from the citizenry especially Filipino parents in arresting the local spread of the Delta variant thru limited movement of the people. Filipinos should also take into consideration that there are already 84 police personnel who have succumbed to the virus. As of press time, there are already 30,434 police personnel who have contracted the virus since March last year with the PNP Health Service still monitoring 1,144 'active cases.'
###
Parents will play a major role here since they must lead their children by example. If they are Unauthorized Persons Outside Residence, they must see to it that they strictly follow the curfew hours and won't leave their houses when ECQ is enforced this coming Friday.
###
Heads of families in the metropolis-regardless of their stature in the society-will always be the role models of their kids. If they themselves violate curfew hours or go outside their homes without face masks and face shields or are not in the habit of practicing social distancing, their kids will also follow suit.
###
If fathers and mothers continue to drink liquor, smoke or spit in public, their kids would emulate them. If parents allow their children-teenagers and pre-teens-to leave their houses when they know it is already curfew time, what would stop these kids from violating city or municipal ordinances including engaging in deadly riots?
###
I fully agree with Gen. Eleazar that the longer curfew hours—from 10 p.m. to 4 a.m. from the previous 12 a.m. to 4 a.m. beginning last July 25-and the enforcement of another ECQ in the metropolis are necessary in order to help contain the spread of the more virulent Delta variant. However, police cannot guard all streets in the metropolis and the rest of the country, thus, they need the full cooperation of the citizenry and local government units.
###
The top cop also expressed confidence that the enforcement of the longer curfew hours and the looming ECQ would no longer result in arrests and other unnecessary confrontations between the violators and people enforcing the rule including policemen and barangay 'tanod.'
###
What should be given emphasis here is that parents have the full responsibility to ensure that their children are not out of the streets. It means that parents need not to give different alibis to circumvent the law once they are accosted with their young children in the streets or in public areas.
###
The PNP chief was right when he said these words: "Bilang mga magulang, alam ko na batid ninyo ang kasabihang mas gugustuhin pa natin na tayo ang magkasakit kesa sa ating mga anak. Pero sa panig ng inyong PNP, ginagawa naming ang lahat upang tayong lahat ay maging ligtas sa mas mapanganib na variant na ito.".
###
The top cop also also appealed to the parents to watch their children and to not let them go outdoors so that COVID-19 Delta variant transmission and infection would be prevented.
###
"Nakikiusap tayo sa mga magulang na bantayan ang kanilang mga anak at huwag hayaang lumabas ng bahay dahil mas delikado ang COVID-19 Delta variant na ating binabantayan sa ngayon. Mas delikado ito dahil mas mabilis itong makahawa at ang mga bata ay maaaring magsilbing super spreaders kapag sila ay na-expose sa coronavirus.
Tayong mga magulang ang may responsibilidad para sa kaligtasan ng ating mga anak kaya't sana'y sundin natin ang mga panuntunan na nagbabawal sa kanilang lumabas ng bahay," he said.
###
Right now, the NCRPO is fully prepared to strictly enforce the ECQ in Metro Manila this Friday. It won't be deviating from its previous programs last year and would make sure that all the quarantine restrictions that have been implemented before, including the deployment of appropriate number of PNP personnel and 'force multipliers' from different LGUs will be in place during the 2-week period.
###
Gen. Eleazar said the NCRPO will make sure that the minimum public health safety protocols and other quarantine rules will be strictly implemented in the streets, communities, public utility vehicles, mass transport system and in business establishments.
###
The top cop told me that he has ordered his men to exercise maximum tolerance in dealing with the public and to fully respect human rights and be considerate to others as they implement the ECQ and curfew hours. "Hindi kasama sa ating tungkulin ang pagpaparusa, pananakit at pagpapahiya sa mga violators," Gen. Eleazar said.
###
DANAO ASSURES EFFECTIVE DELIVERY OF SERVICE 24/7
KUDOS goes to Maj. Gen. Danao too for assuring Metro Manila residents of their maximum effort to serve them round-the-clock despite the pandemic. "We have accepted the challenge to maintain the safety and security of NCR while reaching out to the people who were greatly affected by pandemic," said the Metro Manila police chief.
###
The NCRPO this year launched its Serbisyong TAMA Caravan sa Barangay in relation to the PNP BARANGAYanihan program aimed at helping Filipinos badly hit by the COVID-19 pandemic.
###
From January 1 to last Friday, the NCRPO program has already benefitted a total of 794,551 poor and marginalized metropolitan residents. This was done thru the distribution of 547,229 health kits, 463,348 food packs, 90,304 medicines, 455,547 meals and P294,676 in cash assistance to the 'poorest of the poor' in Metro Manila during the period.
###
The NCRPO's 'Libreng Sakay' program also benefitted more than 157,000 passengers stranded in the streets and highways due to lack of public utility vehicles since the start of the pandemic.
###
To date, the Metro Manila police force has dispatched 37,585 policemen who conducted nearly 17,800 'Libreng Sakay' sorties using NCRPO trucks, back-to-back vehicles and patrol cars to ferry commuters.
###
The NCRPO also mobilized over 174,000 volunteers from different non-government organizations and civilian volunteer groups to support them in their food and medicine distribution apart from helping man Quarantine Control Points to ensure strict observance of mandatory health protocols like the wearing of face masks and face shields and social distancing.
###
Danao said they are getting help from different volunteers and stakeholders in their effort to further increase COVID-19 awareness in the metropolis thru lectures, public address system, infographics and videos online and posting of tarpaulins and billboards.
###
"We are working even on weekends to ensure effective delivery of service to the community. This is part of our commitment to serve and protect the public," said the NCRPO director who is known for his 'Serbisyo ng Tama, Tapat, may tapang at Malasakit sa Taumbayan program. May your tribe increase Sir.
AUTHOR PROFILE
Opinion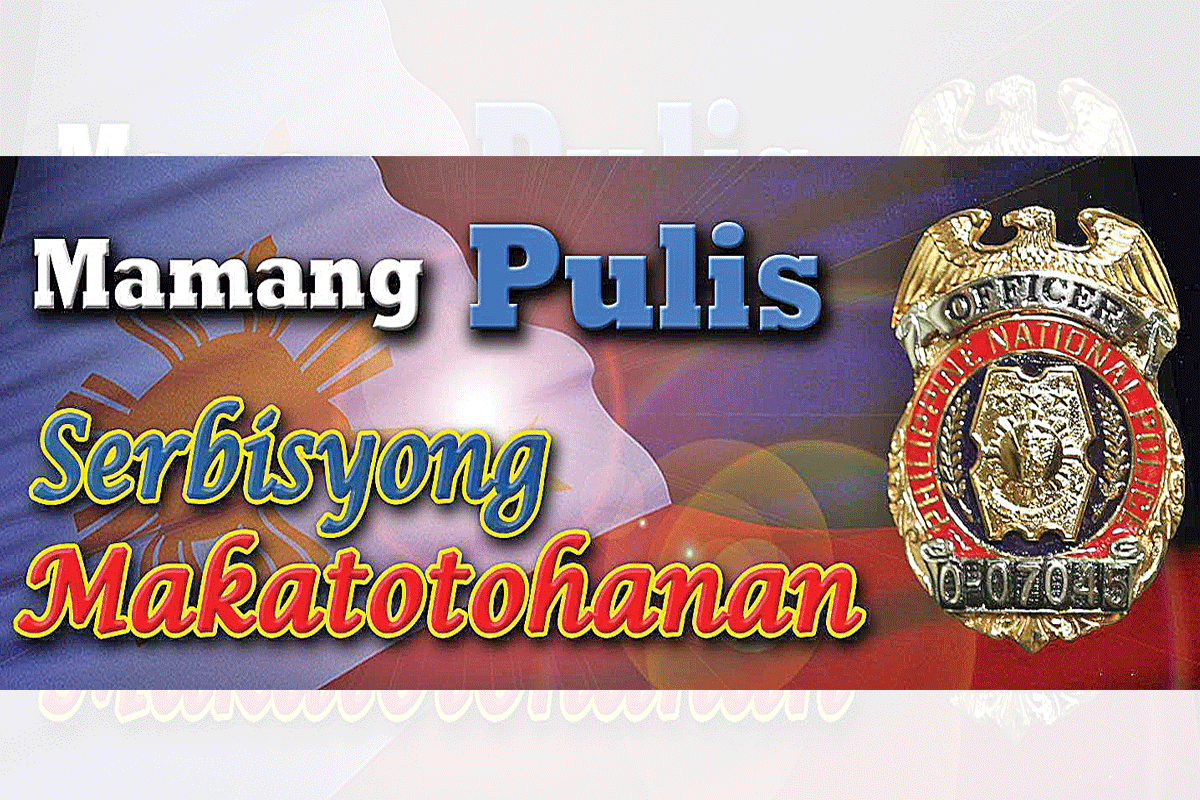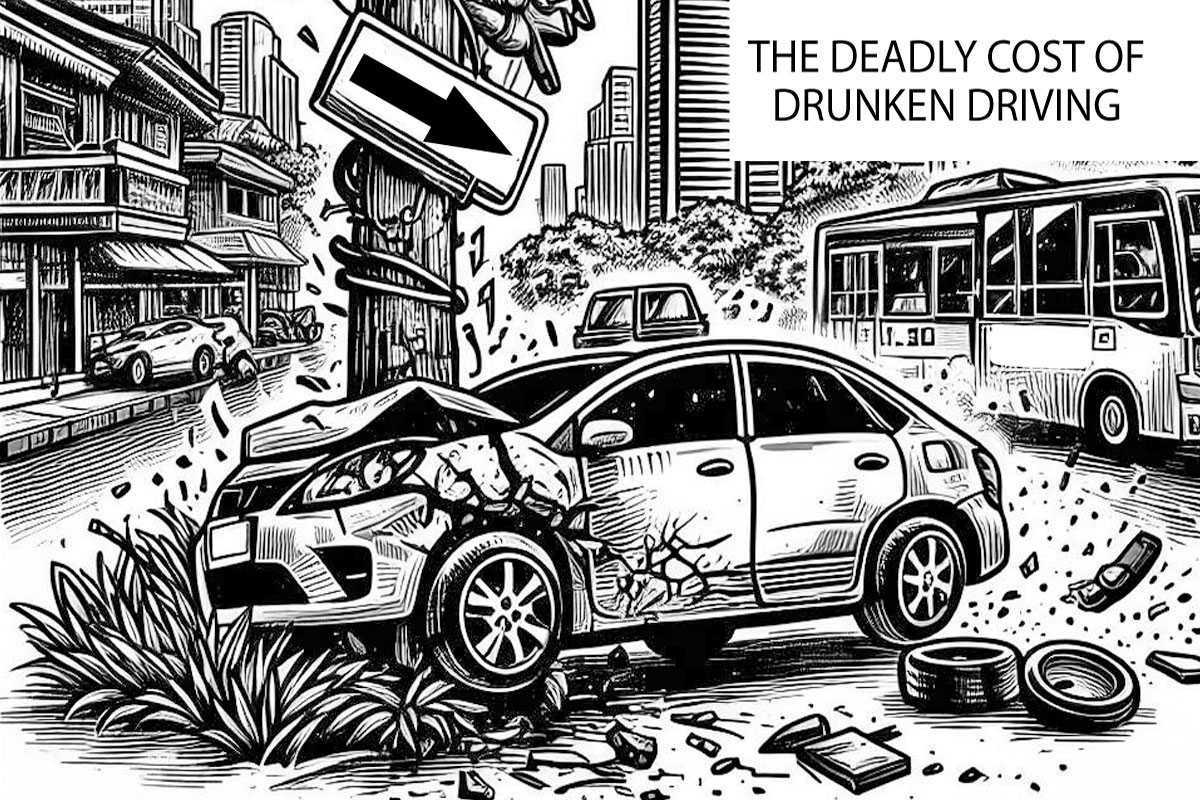 SHOW ALL
Calendar