PH, US eye new initiatives to bring about peace, prosperity
The Philippines and the United States are committed to developing new collaboration in the aspects of economy, politics and security and identifying new initiatives to bring peace and prosperity to their people.
The Department of Foreign Affairs (DFA) co-hosted the 10th Philippines-United States Bilateral Strategic Dialogue (BSD) on Jan. 19 and 20.
DFA Undersecretary Maria Theresa Lazaro said they "agreed on several important initiatives that demonstrate our unwavering commitment to our alliance and partnership."
Among the commitments are bringing together US and Philippine defense and foreign ministers this year in the Two-Plus-Two Ministerial Dialogue format; continuing discussions toward the adoption of the Terms of Reference to further strengthen and institutionalize the BSD Working Groups and Area/Sector-Specific Sub-Working Groups; and regular Trade and Investment Framework Agreement Meetings to discuss the full range of economic relationship, including expanded trade.
"The issues that we discussed included working group sessions that address issues related to defense and security, economics and development, prosperity, law enforcement cooperation, and regional and local diplomatic engagement," US Assistant Secretary of State for East Asian and Pacific Affairs Daniel Kritenbrink said during a press briefing in Manila on Friday.
To invigorate defense and security cooperation and ensure the alliance adapts effectively to face new and emerging challenges, both countries decided:
• To hold its second policy-centric tabletop exercise by the end of the second quarter of 2023 to allow officials on both sides to plan for and ensure more coordinated responses to potential flashpoints.
• To share information within the framework of the 2004 Memorandum of Agreement between the PH Department of National Defense and the US Department of Defense Concerning Communications Interoperability and Security, while prioritizing the conclusion of a General Security of Military Information Agreement by the end of 2023. This will streamline technology transfer for required capabilities, and ultimately improve interoperability.
• To fully implement the PH-US Enhanced Defense Cooperation Agreement through the expedited completion of projects in existing Agreed Locations and finalizing procedures for the adoption of additional Agreed Locations.
• To develop a Security Sector Assistance Roadmap for defense modernization.
The Philippines and the US also reiterated the importance of maintaining and promoting an international law-based maritime order in the South China Sea, based on the United Nations Convention on the Law of the Sea and the 2016 Arbitral Tribunal decision.
Both countries planned to convene the 2nd Maritime Dialogue, which will build on the outcomes of the inaugural Dialogue held in Manila in April last year in recognition of the value of an integrated and comprehensive approach to addressing maritime issues.
The US will serve as host of the dialogue to provide a more inclusive platform for sharing and socializing ideas and recommendations among academic and other stakeholders.
The Philippines welcomed the offer of the US to hold regular consultations to identify joint maritime activities that the two countries can undertake.
Both countries also committed to prioritizing efforts to lay the groundwork for civil nuclear energy cooperation; broadening dialogue and cooperation on clean energy transition; and deepening cooperation through the Indo-Pacific Economic Framework and Asia-Pacific Economic Cooperation. Philippine News Agency
AUTHOR PROFILE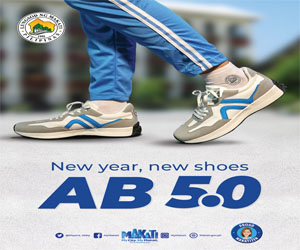 Nation
SHOW ALL
Calendar