MANDAUE CITY POLICEMEN FOUND IGNORING GEN. ELEAZAR'S CLEANLINESS PROGRAM
MEMBERS of the Mandaue City Police Station 1 were found literally not complying with PNP chief, General Gilor Eleazar's Intensified Cleanliness Program when they were subjected to a surprise inspection by the PNP Internal Affairs Service last Saturday, my friends from the police force told me.
###
It turned out that three inspectors from the Regional Internal Affairs 7 Service led and the PNP-IAS Inspector General himself, Attorney Alfegar Triambulo went to a Mandaue police sub-station around 2 p.m. last Saturday to see if the local policemen were following the PNP chief's directive.
###
To their surprise, the PNP-IAS team caught the policemen literally not following the PNP chief's ICP. Among their findings were the following: the station is sullied and untidy; several clothes were hanged inside the office; there was an empty bottle of alcoholic beverage inside; there is a dog in the station; and there is a dog poop on the floor of the station.
###
The IAS Inspector General also reported the following: that the garbage bin is not properly labeled and does not have the required number of bins for proper waste segregation; that out of the 45 personnel in the station, only four were physically present during the inspection; and that the four were unable to present their Daily Personnel Accounting Report.
###
Lastly, Atty. Triambulo said that they caught the Desk Officer not wearing his mask properly and did not have with him a face shield; that the Station Commander was not around at the time of the inspection; that the Deputy Station Commander who was present at the time of the inspection was not wearing his uniform and was observed to be exhibiting laxity during office hours as he was unable to answer how many personnel are physically present at the time of the inspection; and last but not the least, the inspectors found the local police car 'dirty.'
###
The team of PNP-IAS inspectors took photos of their findings and asked the concerned officers to explain within 48-hours why they should not be subjected to administrative sanctions for their infractions. The result of the inspection was forwarded by the PNP-IAS to Police Regional Office 7 director, Brigadier Gen. Ronnie Montejo and the Mandaue City police chief for proper action.
###
Many police regional directors have been conducting their own 'surprise inspection' of police stations and other offices under their command since Gen. Eleazar launched his ICP. One of the busiest I think is my friend, NCRPO director, Major Gen. Vic Danao of PMA Class 1991 who even rides his Big Bike each time he visits Metro Manila police stations to see if the PNP chief's policy is being followed to the letter. Maj. Gen. Danao is also very particular when it comes to attendance by his men.
###
Another friend, Calabarzon police director, Brig. Gen. Ely Cruz is also doing the same. Recently, I saw a video of him visiting a number of police stations in Batangas. In his last stop, he found the chief of police of the Malvar Municipal Police Station absent in his office.
###
I learned that Cruz had repeatedly told all Calabarzon police station commanders and provincial directors to always be in their office and in full uniform in order to provide effective leadership to their men.
###
When the Malvar police chief showed up in the station, he caught the ire of Cruz not only because he was 'missing' but also because he was in civilian clothes when he hurriedly went to their headquarters. The last words I heard Brig. Gen. Cruz telling the officer before he left the station: "You are relieved effective today…Pack up."
###
Speaking of the 'dirty police car' in Mandaue City, the PNP Headquarters Support Service headed by Brig. Gen. Ato Bisnar, a classmate from PMA Class 1990 of Brig. Gen. Cruz is also seeing to it that dirty police vehicles –marked or unmarked–will be barred from entering Camp Crame.
###
The disciplinarian that he is, Bisnar is seeing to it that drivers of dirty and unkempt marked police and private vehicles must first clean their cars, wagons and SUVs by themselves once they are spotted by the base police.
###
The new Camp Crame policy has caught the ire of policemen who are not into the habit of cleaning their vehicles –marked or private ones—although many officials led by Gen. Eleazar agreed with Bisnar.
###
Gen. Eleazar told me he would leave to the discretion of the 17 Police Regional Office directors and provincial and city directors to follow the new Camp Crame policy when it comes to cleanliness of motor vehicles.
###
However, he defended Bisnar who is being criticized by a number of Camp Crame policy violators in the social media for his strict implementation of camp rules and regulations specifically parking rules and the mandatory wearing of face masks and face shields. The number one 'pasaways' are retired officials including some generals, I learned.
###
"Malaki ang improvement ng program. Nakita naman natin sinasabi ng iba na me martial law sa Camp Crame pero ito ay makatwirang martial law being implemented by the Director, HSS," Gen. Eleazar told me on Monday.
###
Many officials agreed that in line with the PNP chief's ICP, there is also a need for the police to make sure the vehicles they are driving—whether they are PNP-owned or their personal cars—are clean. One officer told me that if policemen who only goes to office can't keep their vehicles clean, chances are nil that they can also maintain cleanliness in their office and stations.
###
"Mine-maintain natin na maganda ang kampo, ang opisina ang lahat kaya responsibility ng vehicle owners whether organic or not na linisin ang vehicles nila. Ito yung part of our exaggerated cleanliness program sa loob at labas and it reflects our commitment sa disiplina," the PNP chief said.
###
Netizens were in full force when on Friday last week, Camp Crame base guards accosted the driver of an 'over-speeding and dirty' marked police vehicle shortly after it entered the headquarters' Gate 2 while everybody was on high alert due to the impending arrival of President Duterte in the PNP national headquarters.
###
Base policemen run after the driver of the marked police vehicle who turned out to be a Police Corporal. His passenger was a Lieutenant Colonel on a hurry to be subjected to an RT-PCR test at the Camp Crame grandstand. "Overspeeding na ay napakadumi pa ng sasakyan. Eh parating nga si Code 1 (the President codename)," a PNP-HSS official told me.
###
As a result, the policeman-driver was asked to clean the patrol car on the spot and given a lecture on how to fully abide by camp rules and regulations. For nearly two hours, the marked vehicle was washed by its driver in the presence of his superior-passenger in front of the PNP-NHQ building where a big tarpaulin with the words 'Intensified Cleanliness Policy' greets every camp personnel, visitors and other guests.
###
Drivers of 'dirty' private motor vehicles are also being reminded to clean them immediately. In case the drivers are police personnel, they will get a disciplinary report which will form part of their file. However, I think that exemptions can be made particularly when the police vehicle was used in an operation, got muddied up while passing thru rough terrains and flooded areas and the occupants are required to file their report.
AUTHOR PROFILE
Opinion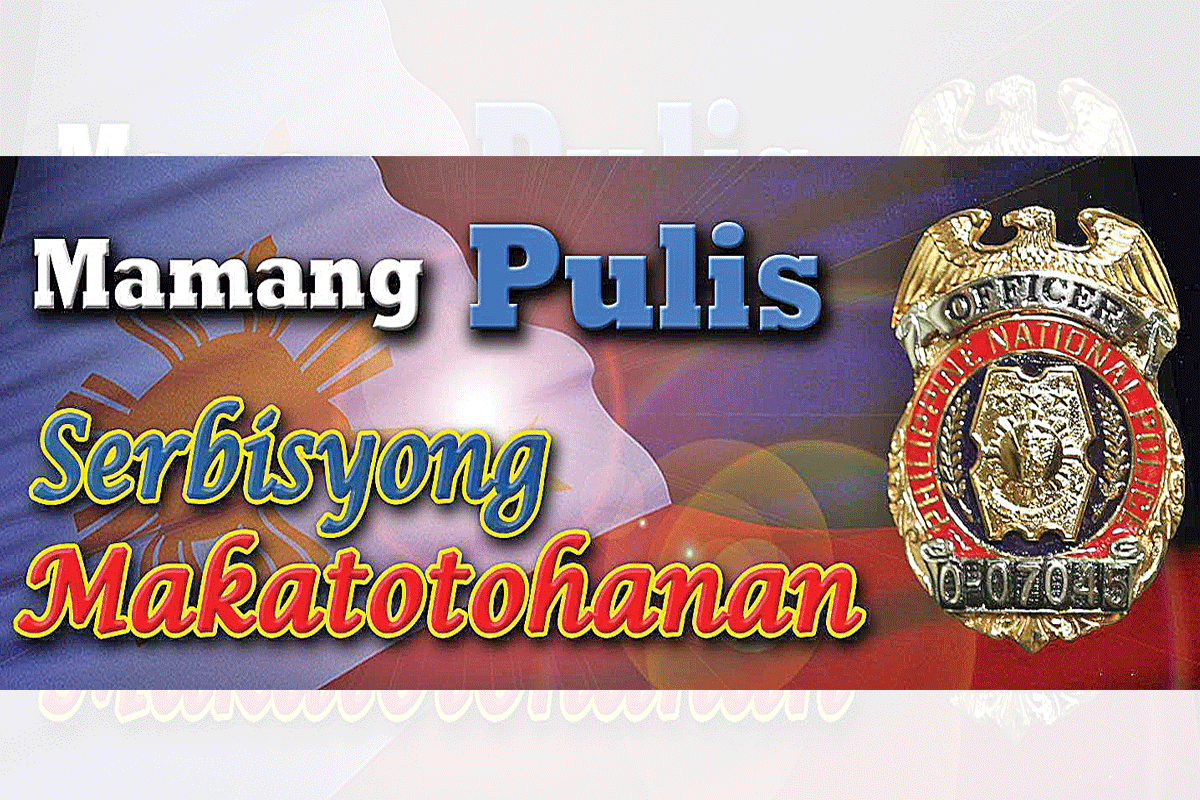 SHOW ALL
Calendar