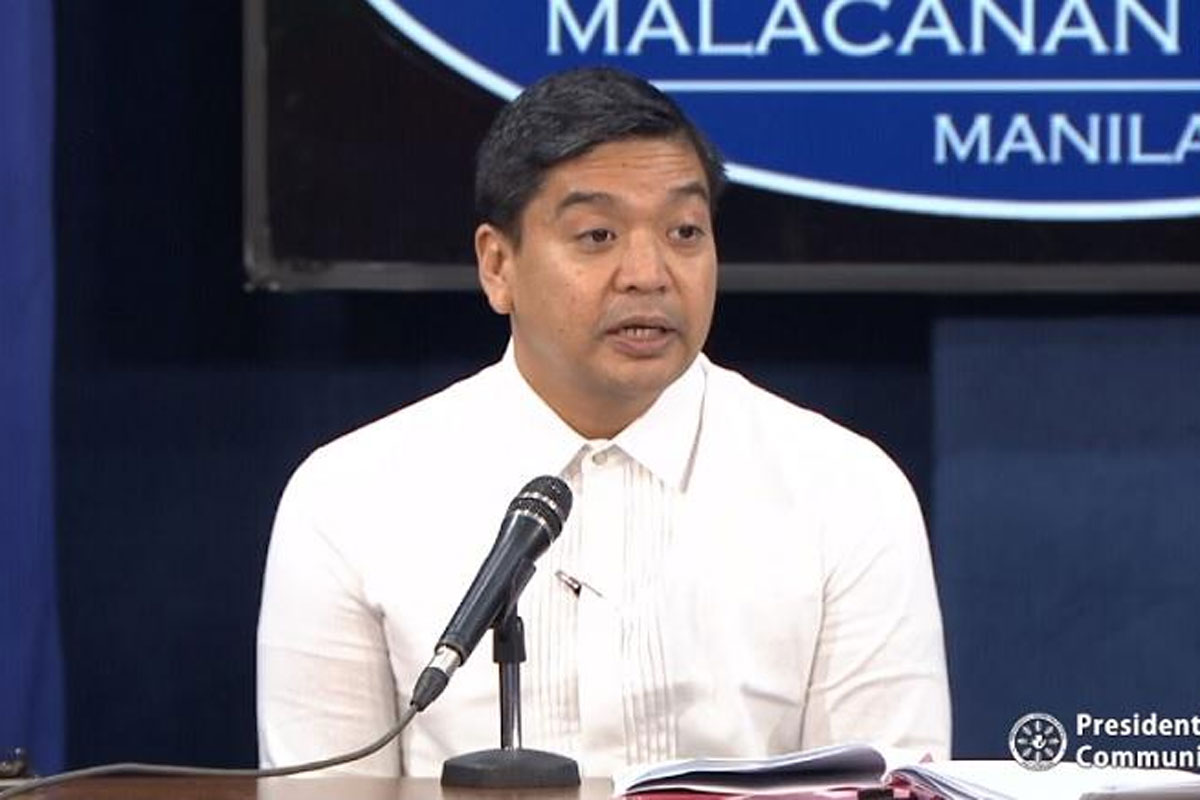 LRay urges gov't to ramp up Covid vax drive in schools
CAMARINES Sur Representative LRay Villafuerte is pressing local government units (LGUs) along with the Departments of Education (DepEd) and of Health (DOH) to work in unison in further ramping up the coronavirus disease-19 (COVID-19) vaccination program in schools, following this week's reopening of in-person classes in light of unsettling official reports that more than 22 million students and teachers have yet to get their full or partial anti-coronavirus shots.
Given the August 22 opening of the school year 2022-2023 with partial face-to-face classes, Villafuerte, National Unity Party (NUP) president, said local executives plus education and health officials need to "step it up" a notch the vaccination drive in schools amid official reports that about 22 million students and some 37,000 of their teachers are believed to have returned to school this week without having been fully vaccinated against the deadly virus.
"Amid the higher COVID-19 caseload ahead of Monday's opening of the school year 2022-23 with a combination of face-to-face and online classes, I am appealing to LGU executives together with our education and health officials to act in concert on further ramping up the vax drive to make sure our schools do not become fertile grounds for possible superspreaders among our students and their parents and teachers," Villafuerte said.
The former Camarines Sur governor earlier called on LGU executives to work closely with the DepEd, DOH, and Department of the Interior and Local Government (DILG) in putting up anti-COVID 19 vaccine centers in schools in their respective localities, in support of President Ferdinand "Bongbong" Marcos Jr.'s appeal for all concerned sectors to ensure the safe return of students and their teachers to face-to-face classes.
Villafuerte cited "the need for these officials and institutions to work together in ramping up the vaccination drive in schools [amid] disturbing reports from the DepEd and DOH that more than 22 million students and teachers have not been fully or even partially vaccinated against COVID-19."
"Alongside providing the necessary assistance to public and private schools for the start of face-to-face and online teaching and learning modalities," he said, "local executives should team up with the DepEd, DOH, and DILG in setting up school-based vax centers for primary and booster shots against the coronavirus ASAP, to better protect our students and their parents and teachers against the current and future COVID-19 surges, more so with officials reports indicating that a considerable number of those back in school have yet to be inoculated against the coronavirus in the face of the latest infection surge."
Villafuerte said this united action is the appropriate response from LGU officials and national government officials, in support of the recent appeal by President Marcos Jr. for the public, particularly students, to complete their primary jabs or booster shots against COVID-19 so they would have better protection against the pandemic with the resumption of classes.
"This is something that we should not be taking lightly in the face of the lingering public health emergency," Villafuerte said of the date that only one in five students in basic education is fully vaccinated.
He cited initial DepEd data showing that only about 5.66 million students in kindergarten, elementary and high school have received at least one dose of the COVID-19 vaccine, and only 5,285,437 received the second jab—translating into 20.55% and 19.18%, respectively, of the 27.560 million students who were enrolled in basic education last year.
Separately, DepEd Undersecretary Epimaco Densing reportedly said at a Senate education committee inquiry that as of Aug. 3, only some 27% of kids aged 5 to 11 have been fully vaccinated, while 76% of those aged 12 to 17 were fully inoculated.
As for teachers, Densing reportedly said at the same hearing that about 37,000 or 4% of 883,000 public school teachers have not been fully vaccinated yet while another 20,000 are to get their second dose.
This leaves 17,000, said Densing, "who still refuse to be vaccinated."
Villafuerte agreed with Densing that public schools should hold regular vaccination-counseling sessions in a bid to convince unvaccinated or partially inoculated students, teachers, and parents to complete their anti-coronavirus shots or have their booster jabs.
Classes resumed on August 22 under the blended learning mode, in which schools practice a combination of in-person and online classes.
By Nov. 2, however, it will be 100% face-to-face classes daily from Mondays to Fridays.
Latest DepEd data showed that some 27.167 million students have enrolled as of last week, or 96% of the target 28.6 million enrollees in both private and public schools this school year.
According to the DepEd, more than 24,000 or 46% of private and public schools were set to have in-person classes beginning this week; about 29,700 more or 51.8 are to adopt blended learning; and the remaining 1,000-plus schools will implement full distance learning.
As regards COVID-19, the DOH website tracker bared that as of Aug. 19, there were 61,261 Covid-related deaths or 1.59% of the total caseload of 3,848.449; 37,225 active cases; and 3,749,963 recoveries.
AUTHOR PROFILE
Provincial
SHOW ALL
Calendar