Ivermectin use reduces COVID cases in QC bgy
THE use of the coronavirus disease 2019 (COVID-19) experimental drug ivermectin in Barangay Matandang Balara in Quezon City has cases of the killer virus by more than half in less than a month, Anakalusugan party-list Rep. Mike Defensor said on Thursday.
Defensor, who together with Deputy Speaker and Sagip party-list Rep. Rolande Marcoleta distributed ivermectin to residents of the barangay last April 30, said the Barangay Health Emergency Response Team reported 138 cases the day before, or on April 29.
By May 22, or less than a month after the distribution, Defensor said infection numbers were down to 59 cases, or by 57.2 percent.
Two days later, on May 24, cases further decreased to just 39, Defensor said.
"The significant decline is a tremendous achievement in the fight against COVID-19 and further bolsters our appeal to undertake mass distribution of ivermectin to our people," Defensor stressed.
He added that the decrease in Matandang Balara is far larger than the 34.2-percent reduction in District 3, which the barangay belongs.
Defensor and Marcoleta have urged the Department of Health (DoH) and the Department of Science and Technology (DoST) to expedite clinical trials on ivermectin, which President Rodrigo "Rody" Duterte has ordered the two agencies to conduct.
"We could save many lives with the use of this wonder drug," Defensor said.
While he, Marcoleta and other concerned citizens, including volunteer doctors and other health professionals, are helping communities fight COVID-19, they lamented that other public officials in Quezon City are reportedly violating health protocols in distributing aid.
They cited last Tuesday's distribution of food packs in Matandang Balara and last month's P1,000 'ayuda' to qualified city residents, which they said might have been virus infection super-spreader events, he said.
They blamed the Quezon City government for failing to enforce such protocols.
"The crisis the pandemic has brought us really requires the highest form of altruism, especially among public servants, to address the dire needs of the citizenry. But one must ensure that one's good intentions do not unwittingly cause more harm," they said.
"Gathering several thousand people to give them food assistance is a laudable intention, but the potential to spread the virus is also high. One should think of better ways to give the assistance in a much safer manner, without compromising the established health protocols," they said.
They urged the Department of Interior and Local Government (DILG) to crack down harder on violators of health measures, including local government units and public officers.
"We are afraid that without sending clear signals to those responsible, we will continue to see the rise in cases of COVID-19 and the policy of lockdowns will be a never ending cycle," they said.
AUTHOR PROFILE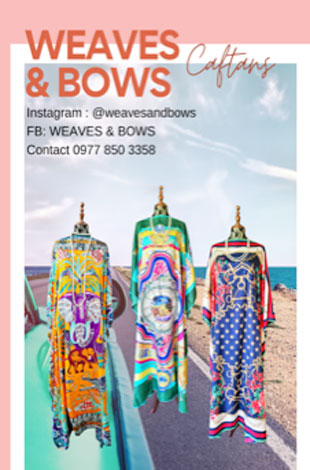 Health and Wellness
SHOW ALL
Calendar