 Combatting Covid-19 now a 'Personal Fight' of all Filipinos
OUR effort in the war against COVID-19 has really turned up to be a personal fight, with every adult Filipino getting the big responsibility to combat the virus right inside the confines of their homes, in their work spaces or outside their residences. This is also not the right time for 'pasaways,' the so-called 'palakasan' system to continue as we battle to survive every day.
I'm again saying that nobody is 'COVID-19-proof' in our dear motherland as proven by the fact that rich and poor Filipinos, influential or not have contracted the virus, the latest of them presidential candidate, Senator Ping' Lacson, Sen. Sherwin Gatchalian, PNP chief, General Dionards Carlos and AFP chief of staff, Gen. Andy Centino.
Former PNP chief-turned 2022 senatorial candidate Gilor Eleazar hit the nail right on the head when he said that the case of Gwynette Anne Chua who is facing criminal charges for skipping quarantine protocols and attending a Christmas party is not a simple problem of violation of regulations but reflects a deeply-rooted problem on the culture of 'palakasan' in the country.
The retired police general said that the Chua case must be 'wake-up call' for Filipinos to do something concrete to finally put to end to the culture of 'palakasan' which he said contributes to lack of discipline and lack of respect to the rule of law in the country.
"The case of this returning Filipino who skipped the quarantine protocol represents everything that is wrong about the culture of palakasan in the country. Hindi naman magkakaroon ng lakas ng loob ang taong ito na labagin ang regulasyon kung hindi ito pinayagan at kung una pa lang ay maliwanag sa kanya na hindi pinapayagan ito," Eleazar explained.
On Friday, Gen. Carlos said that a 2ND quarantine skipper, also a Returning Overseas Filipino like Chua was charged in court by the National Capital Region Field Unit of the PNP Criminal Investigation and Detection Group.
Maria Bernalyn Muñoz supposedly was to be quarantined at the Seda Hotel Makati when he arrived from the U.S. last December 22. However, he instead took an airport taxi and went to her condo unit in BGC, Taguig City. CIDG-NCRFU chief, Colonel Glenn Silvio told me that the woman's offense was discovered by a medical team when she availed of a RT-PCR test in her unit.
The woman was also found to have availed the services of a masseuse last December 29 and left her condo several times. She claimed to have been given an exemption by the Bureau of Quarantine although the department denied her claim, DILG chief, Secretary Ed Año said.
As a result, Muñoz became the 10th person after Chua and company to be charged by the CIDG-NCRFU for violation of Republic Act 11332 or the Mandatory Reporting of Notifiable Diseases and Health Events of Public Health Concern which carries a fine of P20,000 to P50,000 and imprisonment of one to six months upon the discretion of the court.
Eleazar said that those who were responsible for these incidents must be identified and punished because they put not only public health at risk but also the country's economy amid the threat of mass infection. This means the concerned hotels must not get lightly with their infractions.
There is also a major need for Filipinos to strictly comply with minimum health safety protocols specifically the wearing of face masks and physical distancing at all times. It's also high time for authorities to go after hoarders of essential medicines and other basic goods and those manufacturing, selling and buying fake vaccination cards amid the continuing COVID-19 threat.
Fighting the virus is everybody's shared responsibility especially now that more policemen have been contracting the disease since the start of the New Year. On Saturday, there were 376 new cases in the force bringing to 43,113 the total number of PNP members who have caught the disease since March last year.
Last Friday, there were 298 new cases; 295 on Thursday; 100 last Wednesday; and 100 on Tuesday compared to the eight new cases last Monday. The spike in PNP COVID-19 cases were recorded as our policemen continue to be exposed to the disease as they strictly enforce government quarantine rules and regulations nationwide to prevent the further spread of the virus and its more deadly variants.
My friend, Brig. General CJ Cirujales, the director of the PNP Health Service told me they are currently monitoring a total of 1,225 'active cases' in the 225,000-strong organization. The growing cases actually have made the Kiangan Emergency Treatment Facility and the Provident facility busy again after having 'zero patient' during the Christmas season.
CELEBRATING OUR 24th WEDDING ANNIVERSARY
On a personal note, i would like to greet all the people who greeted and cheered as my wife Candy and I marked our 24th wedding anniversary last Friday. In the end, it turned out to be a perfectly happy day amid the new normal as we reminisced our sweet memories 24 years after we got married.
Thank God for giving us our consistently bright an kind daughters Kyra and Camille. Kyra graduated from Ateneo de Manila University last October but decided to take up law at UA&P. Camille is now a 4th-year student at the University of Asia and the Pacific.
Twenty-four years ago, we got married at San Agustin Church. Two of our Ninongs became PNP chiefs in the person of Generals Art Lomibao and Sonny Razon. The others are equally famous police generals namely Rex Piad, Rey Acop, Vic Batac, Ogie Aliño, Cel Marcelo and Geary Barias, my former editor-in-chief Noli Jara and the late Col. Bert Manaog.
Happy Anniversary Mama. As they always say, the destination doesn't matter, the journey does. It was really a magical 24 years and I wish that we will be healthy together for the next 26 years or more. I love you.
AUTHOR PROFILE
Opinion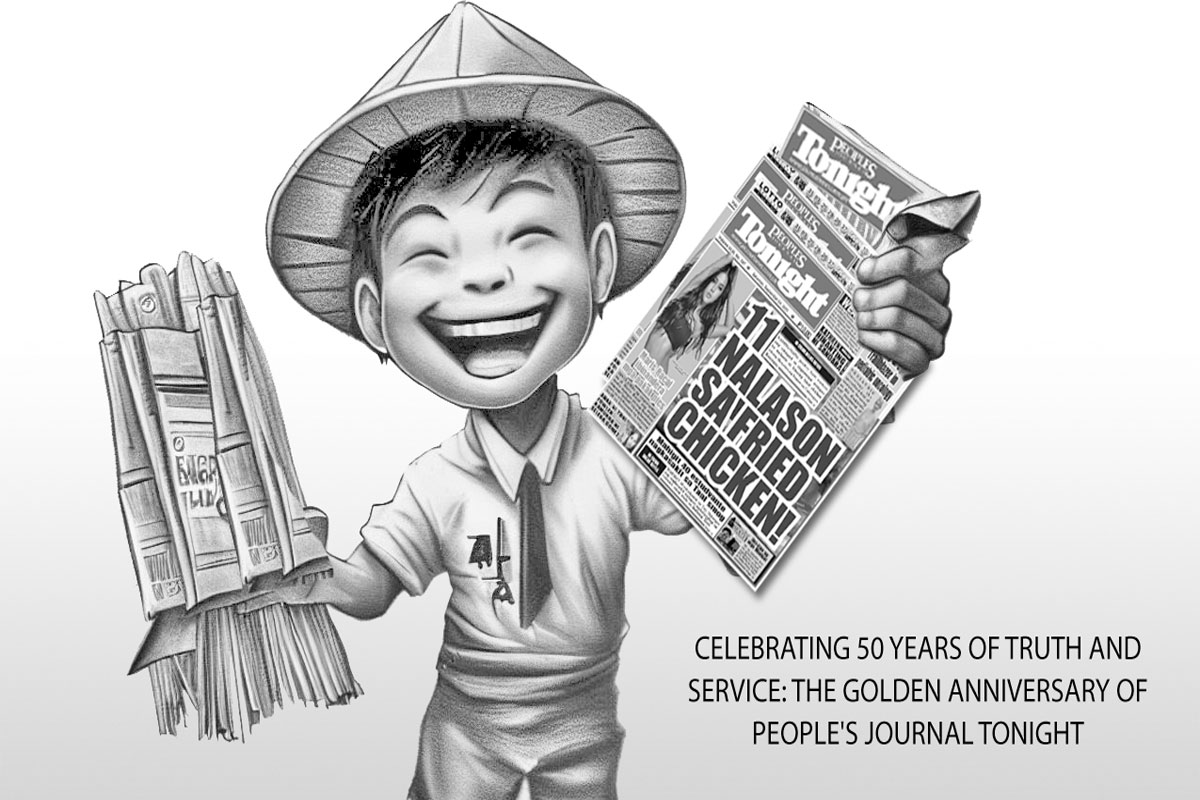 SHOW ALL
Calendar