Brand agnostic policy a lost cause
LAST week, upon the recommendation of the Department of Health, Department of Interior and Local Government Secretary Eduardo Año announced that local government units (LGUs) are no longer allowed to make advance announcements of the brand that will be used for mass vaccinations.
The directive came after throngs trooped to vaccination sites where a certain US brand was slated to be given.
While the goal may be understandable, which is to avoid flocking and overcrowding for a particular brand while rendering 'unpreferred' vaccines rotting in the storage, it is useless and ill-timed.
The country is in the middle of addressing vaccine hesitancy among the majority of the populace and keeping blind those interested in getting the jab will only create more doubt and to some extent, even fear, in the minds of the public.
Even lawmakers are divided on the issue, along with the heads of the various local government units.
In my own humble opinion, the better move would have been to engage in an aggressive, massive information dissemination campaign about the vaccines and how equally effective they are in so far as giving added protection against COVID-19 is concerned.
In the first place, there is no way that the brand that would be given in a particular vaccination site cannot be known.
As we all know, a secret ceases to be one once more than two persons know it.
So what happens? One would go to the designated inoculation site (in the case of Manila, I heard that some queue as early as 2 to 3 a.m. if the site opens at 6 a.m.) and line up.
Once those in the know arrive and are asked by the would-be vaccinees what brand will be deployed there, these personnel will definitely tell. After all, they are not prohibited from doing so.
If they do not prefer the brand, some will either get the jab anyway since they already waited, or just decide to go home in which case, their precious time, effort and transportation money would have been clearly wasted.
When it comes to our health, we are a bit more discerning. Even when it comes to the food that we eat, we are almost always picky. If we consume 'sinful' food, at least it's because we wanted to.
When we go to see a doctor, we also exercise choice and in fact, we even do some research before consulting.
At the doctor's office, we ask a lot of questions as to how we got a certain illness, how to arrest it, what to take and not to take, the dos and don't's, etcetera.
Once the doctor hands over a prescription, it doesn't end there. We still ask about the effects of the drug concerned and if we don't like it, we ask for another kind of medicine if possible.
Now if one is due for any kind of medical procedure, he or she will certainly inquire and try to know every bit of information based on which one makes his choice of whether or not to proceed.
Here's the thing. Rich or poor, educated or not, we all have the basic right to be fully informed of and to freely choose what goes into our body. This should be respected at all cost.
There are many Bible verses saying 'the human body is the temple of God' and this is also what we, who belong to a predominantly Catholic nation, have been taught in school.
Our body is the only thing that we have total control of and we should not allow anything to take that away from us.
The officials behind this idea should try putting themselves in the shoes of the ordinary masses on whom they are imposing such policy.
Would they allow themselves to be injected with something they are not fully aware and confident of? I seriously doubt.
In the wake of concerns from various sectors including lawmakers, local government officials and even from some belonging to the nationan government, the DOH said it is open to reviewing the said policy. Let us hope for the best.
***
Jokjok (from Johnny Castro of Quezon City)—INDAY: Sir, sinong mas yummy? Si Ma'am ba o ako?/SIR: Syempre naman ikaw, Day! Bakit' mo naman naitanong?/INDAY: Naguguluhan lang po kasi ako eh…Sabi po kasi ng driver eh mas yummy daw talaga si Ma'am!
***
Direct Hit entertains comments, suggestions or complaints. Please have them emailed to itchiecabayan@yahoo.com or text 0919-0608558.
AUTHOR PROFILE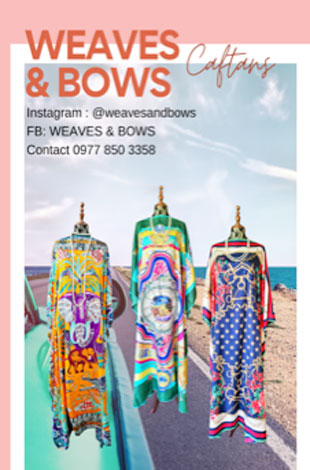 Opinion
SHOW ALL
Calendar