To DENR, LGUS: Don't burn!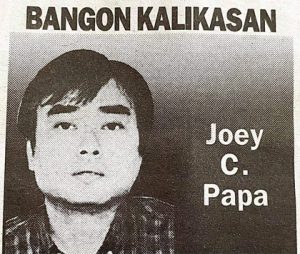 In 2017, the Department of Environment and Natural Resources (DENR) closed the garbage dumpsite in Payatas after the Supreme Court ruled against it, by virtue of the Writ of Kalikasan, and in favor of the petitioner-residents of Payatas, with the support of Bangon Kalikasan Movement.
On November 26, 2019, the DENR issued Department Administrative Order 2019-21 on the establishment and operation of so-called waste-to-energy (WTE) facilities or incinerators, involving a burn technology, to treat municipal solid waste (MSW) in the country. It is also reported that a big business company proposed during the time of former Mayor Herbert Bautista to set up an incinerator in Payatas, adjoining Batasan Hills and several subdivisions, in Quezon City. As of now, we are not aware of the Quezon City's response to the proposal.
There are now moves in Congress to amend the Philippine Clean Air Act of 1999 (Republic Act 8749) which bans incineration, to allow this instead. And, on October 22, 2021, it was reported that the Department of Science and Technology is supporting the establishment of the 25kW waste-to-energy (WTE) facility in Los Baños, Laguna, "using a direct combustion process for municipal solid waste as a possible solution to ever-increasing municipal solid waste production in the country."
Incinerators and tipping fees to dispose of tons of garbage amount to billions of pesos—a crime for a struggling country like the Philippines: the people will pay for this; the same people who will be harmed by the incinerator which will also destroy the environment and further aggravate global warming and climate change.
Incinerators emit dioxins, furans, and other deadly toxins to the air. These are hardly visible to the naked eye but very dangerous to human health.
Burnt wastes also result in tons of toxic ash, which can easily escape to the surroundings, and harm people who eat the produce of the land or drink from polluted waters.
Pollution of the air, land, and water due to incineration can cause cancer, heart disease, allergies, respiratory and other illnesses, even shrunken genitals and breast retardation, especially among those living near incinerators, as revealed in several studies.
The Ecological Solid Waste Management Act (Republic Act 9003) adopts a systematic, comprehensive, and ecological solid waste management program for ensuring public and environmental health through an environment-friendly approach and methods for utilizing, conserving, and recovering resources and harnessing public participation.
The Ecology Center System is the best alternative to incineration and dumping of waste. It promotes environment-friendly, products, recycling, and composting for livelihood and organic / ecological farming, thus transforming waste to useful resources, for the good of the people and the environment.
The system involves households and establishments plus an Eco-Center site in the barangay, for the sorting of waste at source, segregation of biodegradable (nabubulok) wastes from non-biodegradable (di-nabubulok) wastes; composting of biodegradable wastes at home or depositing this in clean containers for daily pick up by the collector from the Eco-Center site for larger-scale composting for use in on-site gardening, or for sale to farms and other gardens. Clean and dry non-biodegradable wastes are re-used, donated, stored temporarily at the Eco-Center site before pick up by junk collectors for recycling. Hazardous, infectious, toxic wastes are segregated and stored safely in the Eco-Center for pick up by special waste recyclers.
We urge the local government executives of Metro Manila to reject the incinerator or burn technology. Why not the humble Eco-Center site, embodying an ecological lifestyle for the community, and all communities throughout the country? (bangonkalikasan@yahoo.com)
AUTHOR PROFILE
Opinion
SHOW ALL
Calendar