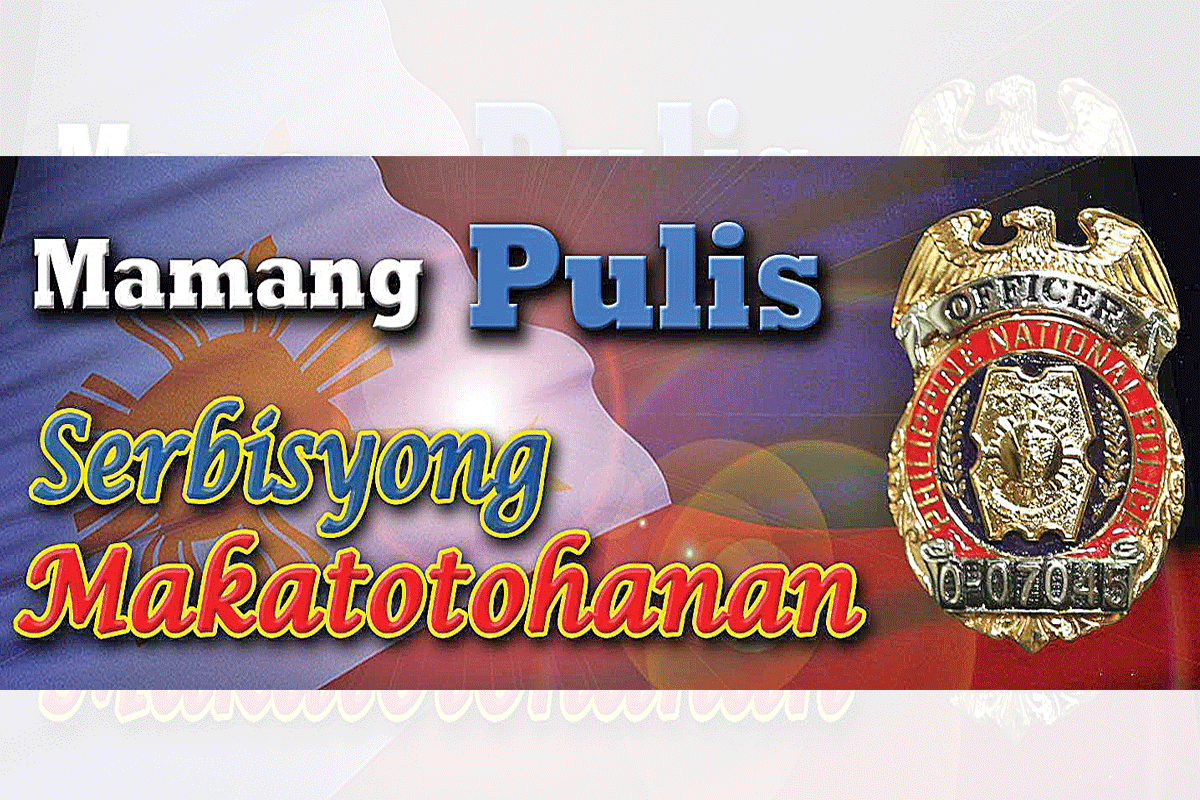 Gen. Carlos: Why fix it when it ain't broke?
WHY fix when it ain't broke?
This is what the 27th chief of the Philippine National Police, General Dionardo B. Carlos had in mind when he said he will continue the noble programs of his predecessors, the last of which is now retired General Guillermo Lorenzo T. Eleazar.
According to the member of Philippine Military Academy (PMA) 'Maringal' Class of 1988, he would just continue to sustain the good programs of his past four predecessors, namely Generals Archie Francisco F. Gamboa, Camilo Pancratius P. Cascolan, Debold M. Sinas and Eleazar since they have all been proven to get the job done.
"I don't think there is a real big need to reinvent the wheel in our organization. What we need to do is to continue the good programs we already have and enhance them further," the top cop told the Journal Group.
Known as the 'Powerhouse General,' Gen. Carlos is set to get his 4th-star with the retirement of the well-loved Gen. Eleazar last Saturday, his 56th birthday.
A former PNP spokesperson, he actually became the 4th PNP spokesman and chief of the PNP Public Information Office to head the PNP after Gen. Arturo C. Lomibao of PMA Class 1972; Gen. Nicanor A. Bartolome of PMA Class 1980, and Gen. Leonardo A. Espina of PMA Class 1981—Gen. Carlos said he wants to focus on the tough task ahead.
First, he said he wants six Ps to be undertaken by the 222,000-strong police force to ensure a peaceful and orderly 2022 national and local elections: Predict, Plan, Prepare, Practice and Perform Professionally.
This means a sustained PNP crackdown against loose firearms and partisan armed groups and other lawless elements that may sow trouble during the election period.
Second is the continuity of the PNP programs on anti-criminality, anti-illegal drugs and anti-corruption thru their Enhanced Managing Police Operations or EMPOs; the Double Barrel Version 2021; and their Intensified Cleanliness Policy or ICP.
Gen. Carlos assured the organization and the general public that he will continue the programs initiated by his predecessors including the ICP program of Gen. Eleazar which focused on discipline and anti-corruption and the fiscal transparency and accountability program of Gen. Archie Francisco F. Gamboa and Gen. Debold M. Sinas.
The official also said he will continue the policy of Gen. Sinas to regularly audit their line units and the program to develop Area Police Commands which was an idea of Gen. Camilo Pancratius P. Cascolan.
Gen. Carlos also said that under him, the PNP Body Mass Index or BMI program will become a 'personal or individual responsibility' of each and every member of the force.
"I believe that all members of the police force should be physically and mentally fit. However, this time, a cop's BMI won't be a hindrance to his/her schooling which is a requirement for promotion although I and my commanders will make them answerable if we see them really in bad shape," he said.
Gen. Carlos said he will implement even more strongly their Enhanced Managing Police Operations or EMPO programs against criminality and their Double Barrel Finale 'Version 2021' against illegal drugs. The EMPO is a brainchild of Cascolan.
"We will improve these programs as necessary and introduce further reforms as needed as we strive to make more potent these tools against crime and illegal drugs. With the pandemic alert levels now slowly going down and with more people now allowed to go out for work or for other matters, lawless elements may once again be emboldened to commit their nefarious acts," he said.
"Hindi na natinpababayaang bumalik pa ang mgamasasamang loob sa ating mgakomunidad at lansangan. Hindi natinpababayaang masayang ang ating mgapinaghirapan nitong mga nakaraang taon," he added.
Carlos also said he wants a stepped-up campaign against insurgency, terrorism and private armed groups and loose firearms across the country as they prepare for next year's elections. To do it, he has ordered the further development and strengthening of their five Area Police Commands to make their operations on the ground against the New People's Army, Southern Philippines-based terrorist groups and other lawless elements more focused and especially during the election.
"Sisiguruhin natin nahindi masasayang ang boto ng ating mgakababayan at magtatagumpay ang atinghalalan na walang bahid ng karahasan at katiwalian," he said.
Gen. Carlos also vowed that the Intensified Cleanliness Policy of Gen. Eleazar will remain in high gear under his command. "While our men and women on the ground will have their hands full against crime, illegal drugs, insurgency, terrorism and private armed groups, we will not be remiss in continuing the reforms that have been started by past administrations, the programs that have been initiated and the policies that are being strengthened in the organization," he said.
The new PNP chief said that the ICP program of Gen. Eleazar is a really good example of what the PNP needs. Every problem regardless of its severity will be addressed with the same attention and intensity. Walang maliit o malakingproblema, lahat ay bibigyan natin ng sapatat kaukulang atensyon. I expect the same enthusiasm and energy given to keeping every police station clean and orderly for this is a reflection of the true heart of the PNP," he stressed.
Gen. Carlos also said they will continue to practice fiscal transparency and accountability which were started by Generals Gamboa and Sinas. "We will ensure that our fiscal procedures and policies are beyond question. The regular audit of line units will remain a must as we endeavor to end corrupt practices in the service," he said.
"And while we continue to reform as we perform, we will give a much needed boost to the PNP's physical fitness program, the PNP Body Mass Index Program will be your personal or individual responsibility to stay fit because our job needs us to be fit. The BMI program was launched by Gen. Gamboa.
" It will not however bar you from your promotion and undergoing a schooling. Our men and women need to be in top physical shape as we continue to do our share as frontlines in addressing the pandemic," he explained.
Carlos said that much has been achieved by the PNP in previous years, particularly in its transformation efforts.
"But there is much more that we can and must do. As Chief PNP, I say in all humility that I cannot do everything on my own, even if I have command over every member of the organization. More than ever, the help and support of the community will be our most potent weapon in serving and protecting our nation," he added.
AUTHOR PROFILE
Opinion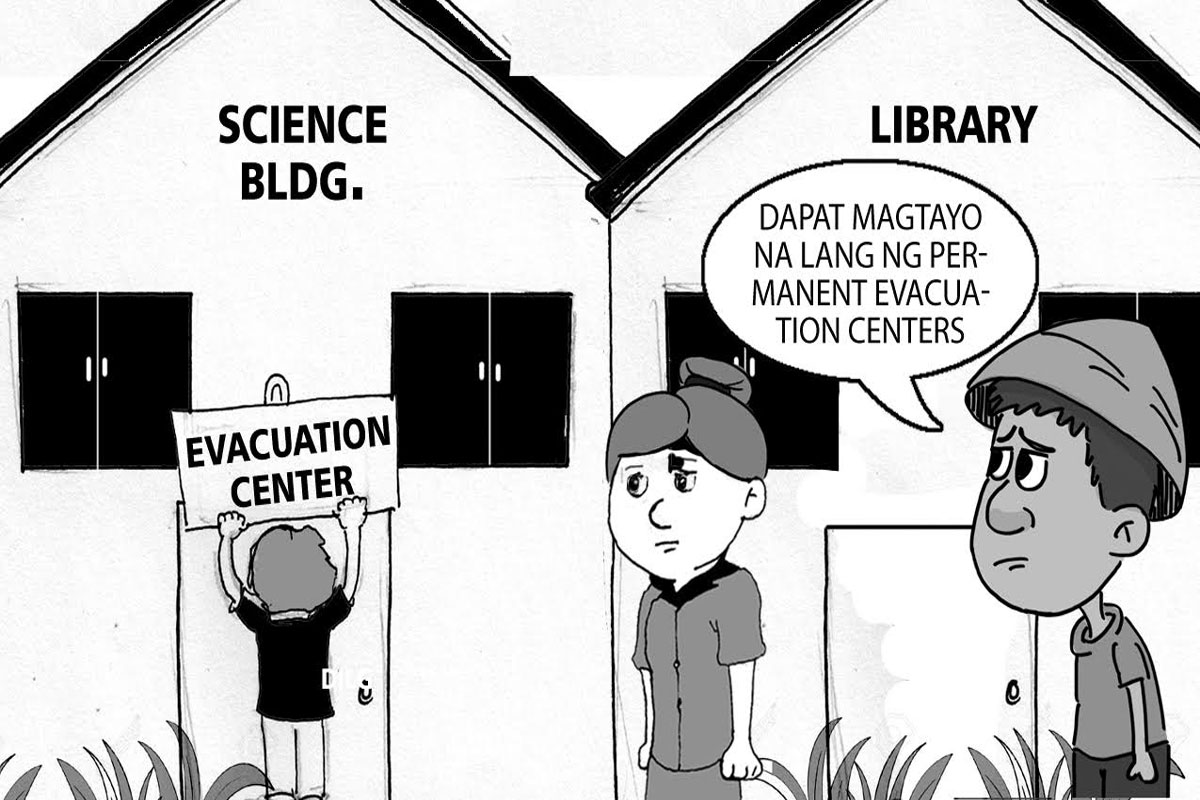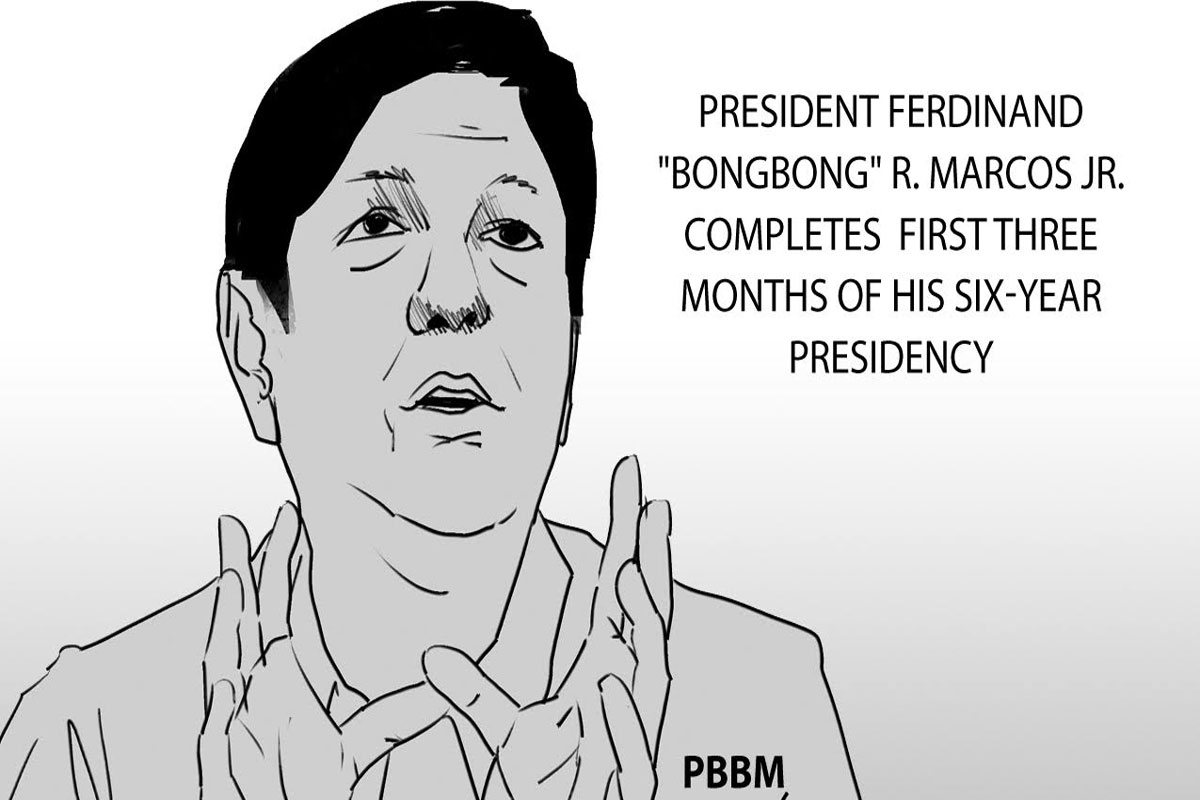 SHOW ALL
Calendar