PH reaffirms commitment to new urban agenda at UN meeting
THE Philippines reaffirmed its commitment to the New Urban Agenda (NUA) and the progress assessment of its implementation at the UN High-Level Meeting.
Undersecretary Marylin M. Pintor of the Department of Human Settlements and Urban Development (DHSUD), who represented the Philippines at the High-Level meeting stressed that the Philippines is working towards a stronger urban governance framework to address the challenges further compounded by the COVID-19 pandemic, the rapid pace of urbanization and high vulnerability to climate change of the country.
"The Philippine government created the Department of Human Settlements and Urban Development in 2019 to serve as the lead agency of the housing and urban sector empowered with a stronger mandate to ensure better housing and urban development. DHSUD is a key player in the monitoring and implementation of the New Urban Agenda in the Philippines," Pintor said.
She elaborated on the National Urban Development and Housing Framework which utilizes the National Spatial Strategy that provides the spatial setting for policies on urban development, disaster mitigation, and environmental resource protection and conservation.
In order to achieve transformative outcomes and cascade the New Urban Agenda to more Philippine cities, Pintor identified the following two priority commitments of the government: first, to institutionalize subnational New Urban Agenda Reporting through multistakeholder cooperation and partnership with local leagues of cities and municipalities as well as local government units; and second, to implement its Sector Plan to establish climate-resilient, safe, inclusive and more sustainable human settlements equipped with access to basic services and decent jobs.
President of the General Assembly, Mr. Abdulla Shahid, said that the New Urban Agenda has often been an under-appreciated framework yet it is the best tool available to manage all the risks and opportunities of cities, such as population growth, environmental sustainability, social services and equality, among others.
Shahid, in collaboration with the United Nations Human Settlements Program (UN-Habitat), convened the one-day High-Level Meeting on April 28, 2022 to assess the implementation of the New Urban Agenda. The meeting was held pursuant to General Assembly Resolution A/Res/75/224 on the implementation of the outcomes of the United Nation Conferences on Human Settlements and on Housing and Sustainable Urban Development and strengthening of UN-Habitat adopted on December 21, 2020.
AUTHOR PROFILE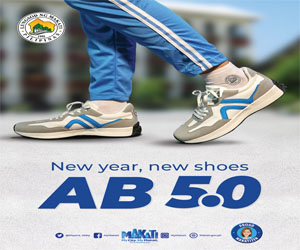 Nation
SHOW ALL
Calendar