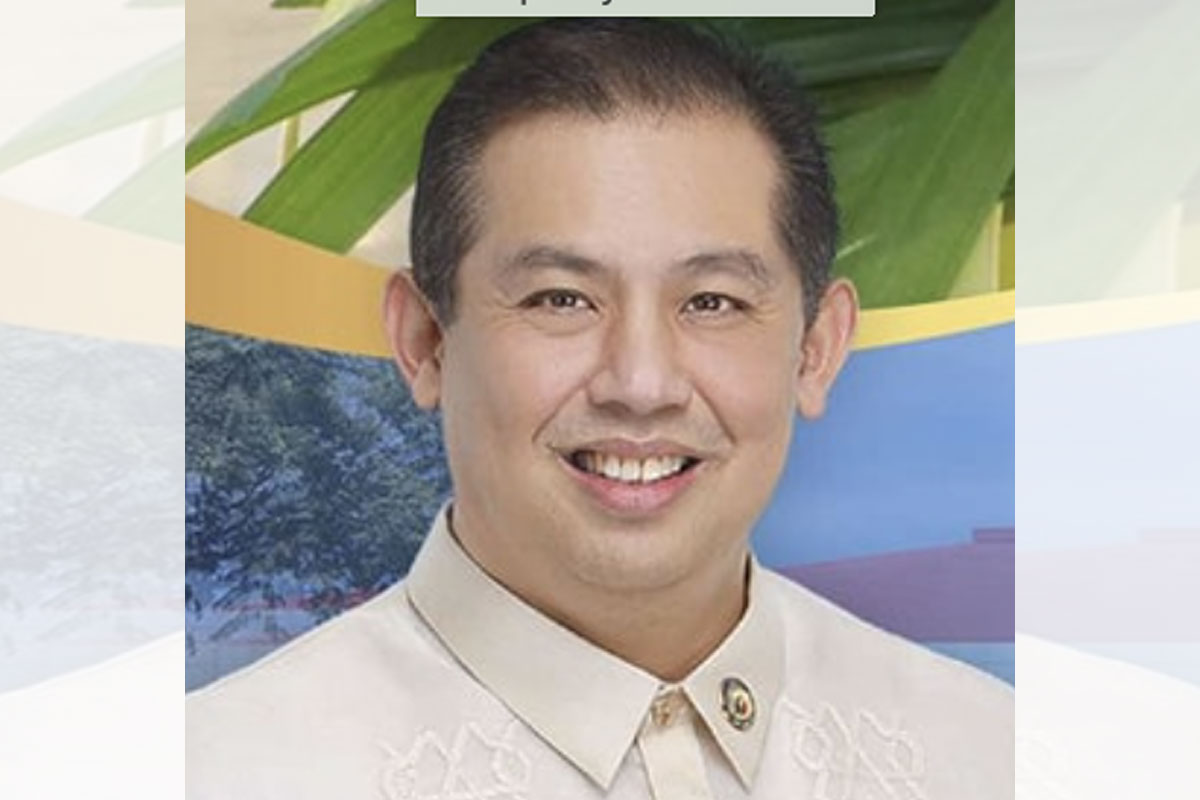 House adopts reso condoling with family of late Rep. Pancho
THE House of Representatives has adopted a resolution expressing the chamber's profound condolences to the family of the late former Bulacan 2nd District Rep. Pedro Pancho.
Adopted during the plenary session Friday was House Resolution (HR) No. 1323.
It was taken up during a short break in the discussion of the P5.768-trillion General Appropriations Bill (GAB) or the proposed national budget of 2024.
Speaker Ferdinand Martin G. Romualdez, Senior Deputy Speaker Aurelio "Dong" D. Gonzales, Jr., Majority Leader Manuel Jose "Mannix" M. Dalipe, Minority Leader Marcelino C. Libanan, Senior Deputy Majority Leader Ferdinand Alexander A. Marcos, Committee on Accounts Chairperson Yedda Marie K. Romualdez and Deputy Majority Leader Jude A. Acidre authored the bereavement resolution.
"The honorable Pancho brought to the people of Bulacan the tangible gains of legislation, especially in social services and infrastructure. This is the legacy that he will be remembered by his constituents," Speaker Romualdez said.
"We join the late congressman's family, his friends and his people in their sorrow. He will be missed by all," added the leader of the 311-member House.
A necrological service was held in honor of Pancho Friday outside the main lobby of the House of Representatives. It was attended by House members and their staff.
Pancho was born on July 2, 1934, in Baliuag, Bulacan. He passed away on Thursday, Sept. 21 at the age of 89.
Pancho represented the 2nd district of Bulacan during the 9th, 10th, 11th, 13th, 14th and 15th Congress.
He was described as a "devoted public servant who dedicated a great part of his life to public service."
His wife was the late Norma Cruz Pancho, with whom he was blessed with seven children–Maria Esmeralda, Augustina Dominique "Ditse Tina," Pedro, Jose Roman, Patricio, Jose Eusebio and Gavini.
The adopted resolution said that Pancho "prioritized the welfare of his constituents by conducting public consultations six days every week, providing scholarships to poor but deserving college students and extending medical and financial assistance to indigent patients of the Bulacan Medical Center, Baliuag District Hospital and Ospital ng Guiguinto."
The late former lawmaker was the author to House Bill (HB) No. 6429, entitled "An Act Providing Subsidy for Students Affected by Tuition Fee Increases, Establishing for the Purpose the Educational Subsidy Fund, and Appropriating Funds Therefor" and HB 6749, entitled "An Act Establishing a Treasury Crop Certificate (TCC) System in the Marketing of Palay, Corn and Other Grains and Appropriating Funds Therefor," among others.
Pancho is the father of current Bulacan 2nd District Rep. Augustina Dominique "Ditse Tina" Pancho.
AUTHOR PROFILE
Provincial
SHOW ALL
Calendar