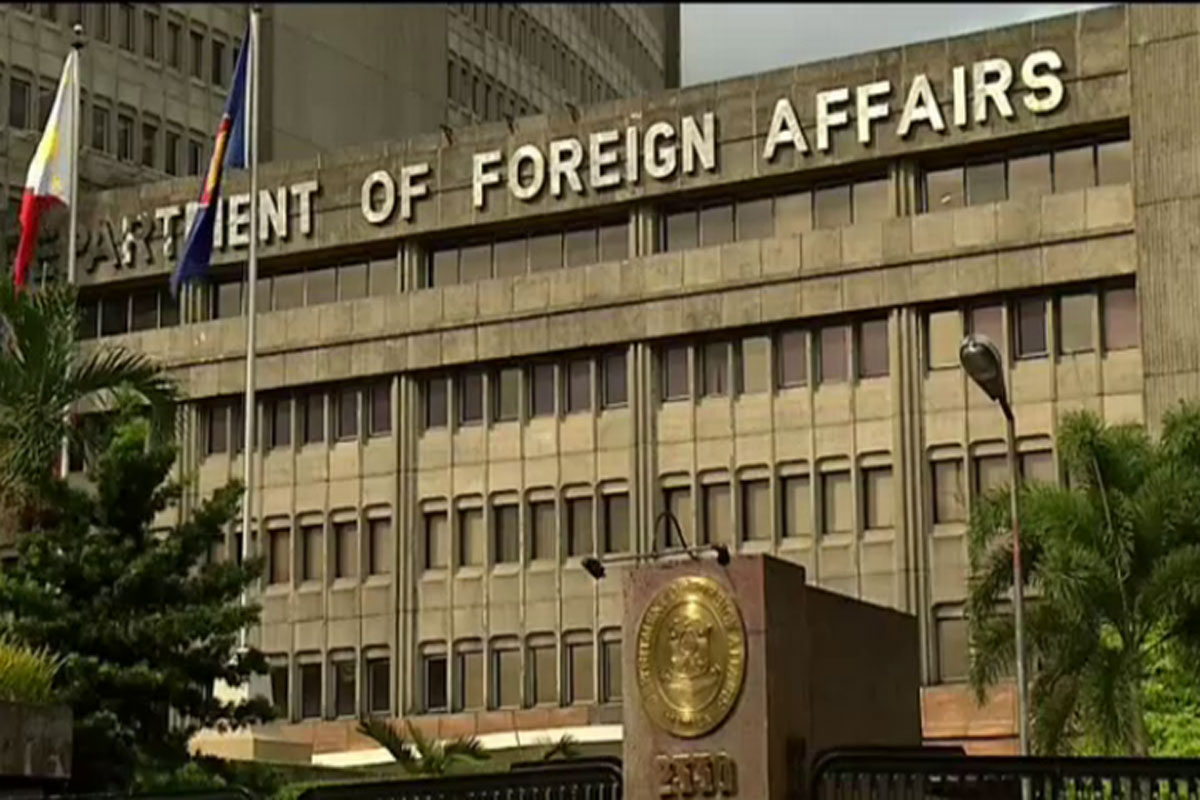 DFA, OSG ready to pursue legal actions vs China over WPS issues
THE Department of Foreign Affairs (DFA) is ready to support the Office of the Solicitor General (OSG) should the agency pursue legal action against China over the destruction of corals and seabed in Rozul (Iroquois) Reef and Sabina (Escoda) Shoal in the West Philippine Sea (WPS).
Solicitor General Menardo Guevarra said his office is now studying legal options, including the filing of a new complaint against China before the Permanent Court of Arbitration (PCA) for the destruction of corals in the WPS allegedly by Chinese vessels.
Rozul Reef (Iroquois) and Sabina (Escoda) Shoal are both located within the Philippines Exclusive Economic Zone (EEZ).
Foreign Affairs Spokeswoman Ma. Teresita Daza, in a statement, said "the DFA also understands that the Office of the Solicitor General is exploring legal options that the country may pursue.
The DFA stands ready to contribute to this effort and will be guided by the OSG on these matters."
She noted the DFA is awaiting relevant agencies' assessment of the environmental damage in Rozul Reef.
In her statement, Daza stressed that Article 192 of the United Nations Convention on the Law of the Sea (UNCLOS) obliges States to protect and preserve the marine environment.
"As clarified by the 2016 Arbitral Award on the South China Sea, this obligation applies in all maritime areas, both inside the national jurisdiction of States and beyond it."
Daza explained "States entering the Philippines' EEZ and maritime zones therefore are likewise obliged to protect and preserve our marine environment."
Underwater surveys conducted by the Philippine Coast Guard (PCG) in these two areas, where Chinese maritime militia vessels have been repeatedly called out for intruding in the Philippines' EEZ, show that the coral reefs were "deliberately" destroyed which is detrimental to the marine environment and may later on affect food security.
Chinese Foreign Ministry spokesperson Mao Ning, in a regular press conference in Beijing, urged the Philippines to stop "creating a political drama from fiction," saying the accusations have no factual basis.
Mao demanded the Philippines to remove the grounded BRP Sierra Madre in the Ayungin Shoal.
In 2016, the Philippines was awarded by The Hague over its case against China's expansive nine-dash line claims in the South China Sea.
The Chinese government, however, continues to reject the 2016 Arbitral Ruling and reiterated it would not participate in any arbitration case.
AUTHOR PROFILE
Provincial
SHOW ALL
Calendar