Ban on deployment of OFWs bucked
FOLLOWING calls for a suspension of deployment to Kuwait over the killing of Jullebee Ranara, Department of Migrant Workers (DMW) Secretary Susan Ople on Thursday expressed the belief that labor migration issues and concerns in Kuwait may be resolved through a harmonious dialogue rather than by imposing a deployment ban.
"We appreciate the good intentions behind the calls to impose a deployment ban to Kuwait. But I have always believed in social dialog as the all-important first step in resolving labor migration concerns," Ople said in a statement.
"(But) it does not mean we are insensitive to such calls. It only means that for now, we wish to resort to labor diplomacy to add more safeguards and ensure that justice is pursued on behalf of Jullebee and her family," she added.
Last Jan. 22, Ranara's charred body, with the skull smashed, was recovered by the Kuwaiti police at the Salmi, Al-Jarah Governorate.
Ople acknowledged the fact that in less than 24 hours, Kuwaiti authorities were able to arrest the 17-year-old son of Ranara's employer who confessed to having committed the crime. The suspect is now in police custody.
She also noted that the Kuwaiti government has also extended full assistance in facilitating the repatriation of distressed overseas Filipino workers (OFWs) who have been staying at the government-run Bahay Kalinga shelter.
"There is a working, productive relationship between the Philippines and Kuwait that can be further enhanced not by imposing a deployment ban, but by revisiting the existing Bilateral Labor Agreement (BLA)," Ople said.
"A new BLA would extend additional protection for our OFWs. We can accomplish more to protect our workers with the cooperation of the Kuwaiti government," she added.
Ranara's remains are expected to arrive in the country on Friday night, while a law firm retained by the Philippine Embassy in Kuwait is handling the case and will continue to work with the Kuwaiti government to bring justice to the slain OFW and her family.
Meanwhile, the Makabayan bloc urged the House Committee on Overseas Workers Affairs to look into the government's efforts in protecting the overseas Filipino workers in Kuwait.
In filing House Resolution 726, the militant solons cited the brutal killing of Kuwait-based OFW Jullebee Ranara as well as the 400 distressed OFWs in the Middle East..
The lawmakers want to know how the concerned government officials will address the problems of OFWs from abusive employers.
"Ranara's death and plight of hundreds of OFWs in Kuwait serve as another reminder of the huge social costs of migrant development and as a wake-up call for the national government to abandon the labor export paradigm and start focusing on generating decent jobs at home," the group said.
Ranara was the fourth Filipina who suffered a gruesome death at the hands of Kuwaiti employers.
ACT Teachers Rep. France Castro; Gabriela Rep. Arlene Brosas and Kabataan Rep. Raoul Manuel filed the resolution to review the Memorandum of Understanding between the Philippines and Kuwait governments which expired in 2022 and to scrap the "highly exploitative" Kafala system in several Muslim countries, including Kuwait. With PNA report
AUTHOR PROFILE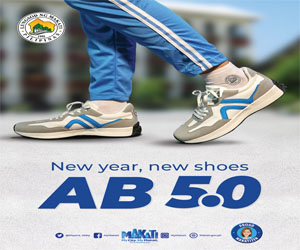 Overseas Filipino Workers
SHOW ALL
Calendar