Tourism Secretary Christina Garcia-Frasco
Frasco: Tourism recovery 'within reach'
TOURISM Secretary Christina Garcia-Frasco yesterday said tourism recovery is now within reach as the 33rd Philippine Travel Mart (PTM), the longest running travel exhibition in the country, formally opened Friday offering surprising and unbelievable deals during the three-day bazaar.
"We live amidst exciting and encouraging times for the tourism industry in the Philippines. As we marked the beginning of our journey towards recovery and economic resurgence. Things have begun to loosen up. And we have begun improving the enabling conditions and travel to the Philippines in order to accelerate the movement of tourists across the country," Frasco said in her message.
"Indeed, the PTM provides an opportunity for everyone to learn a great deal about what the Philippine tourist industry has to offer. In this new era of travel, we at the Department of Tourism are steadfast in reaching the vision of President Ferdinand Bongbong Marcos Jr. in making tourism a major pillar for economic recovery for the Philippines and of course in promoting a distinct Filipino brand and will spark a strong sense of identity and pride. That this be a motivating sign for all of us that recovery is within our reach. And you must continue to take part in building the momentum towards economic resurgence," Frasco added.
PHILTOA President Fe Abking Yu said what made this year's travel mart different was the participation of some ASEAN countries.
"This year, we invited our ASEAN neighbors to join us and promote their destinations as well. This year, as we keep our own regions close to our hearts, at the same time hold hands with our ASEAN plus 3 brothers and sisters, because we know if the pandemic hit Philippine tourism hard, it was also felt around the world," Yu added.
Around 300 exhibitors joined the Philippine Tour Operators Association (Philtoa)-organized event that is being held at the SMX Convention Center Manila, MOA Complex, Pasay City.
The Philippine Travel Mart promises to be the biggest travel event in the country since the pandemic as exhibitors occupy four large halls of the SMX Convention Center and with all of the Philippines' 12 regions participating in the travel fair.
Budget travelers are sure to find great deals during the expo that will last until October 2.
Local tourism is at the forefront of the expo with a zone designated for different offers: yellow zone for MICE (Meetings, Incentives, Conferences and Exhibitions) and entertainment; blue zone for beach, cruise and marine sports; green zone for cultural and agro/farm/eco-tourism; and pink zone for health, wellness and culinary.
Each zone is bursting with information and offers from duly accredited tour and travel agencies, hotels and resorts, theme parks, airlines as well as provincial and regional agencies.
Also included in this year's PTM are ASEAN tour packages in Bali, Siem Reap, Ho Chi Minh as well as Japan, Malaysia and South Korea for travelers of all ages and budget levels.
Earlier, Frasco said the Philippines could compete with Southeast Asian neighbors and leading tourist destinations in the region.
"If you put our country side by side with our main competitors in the ASEAN (Association of Southeast Asian Nations) region, our offerings are almost the same if not better. In that, we have beaches, natural resources, beautiful people, beautiful products, various destinations," she said.
The Tourism Chief reiterated the Department of Tourism's commitment to implement programs that will help improve the overall tourist experience in the country.
With the PTM's 2022 theme "Safe Travels," Frasco assured travelers that she personally instructed concerned offices to ensure that tourist sites in Luzon, Visayas and Mindanao are "safe and well equipped to receive guests."
"We will also provide a convenient and better tourism experience for both foreign and domestic travelers through standardized travel protocols," she said.
"We have reached out to the DILG (Department of the Interior and Local Government), the Bureau of Immigration, and the Bureau of Quarantine to ensure that our entry protocols are reasonable, are consistent throughout the country, and will encourage, not dissuade, tourists from coming to the Philippines and going from place to place across our country," she added.
AUTHOR PROFILE
Nation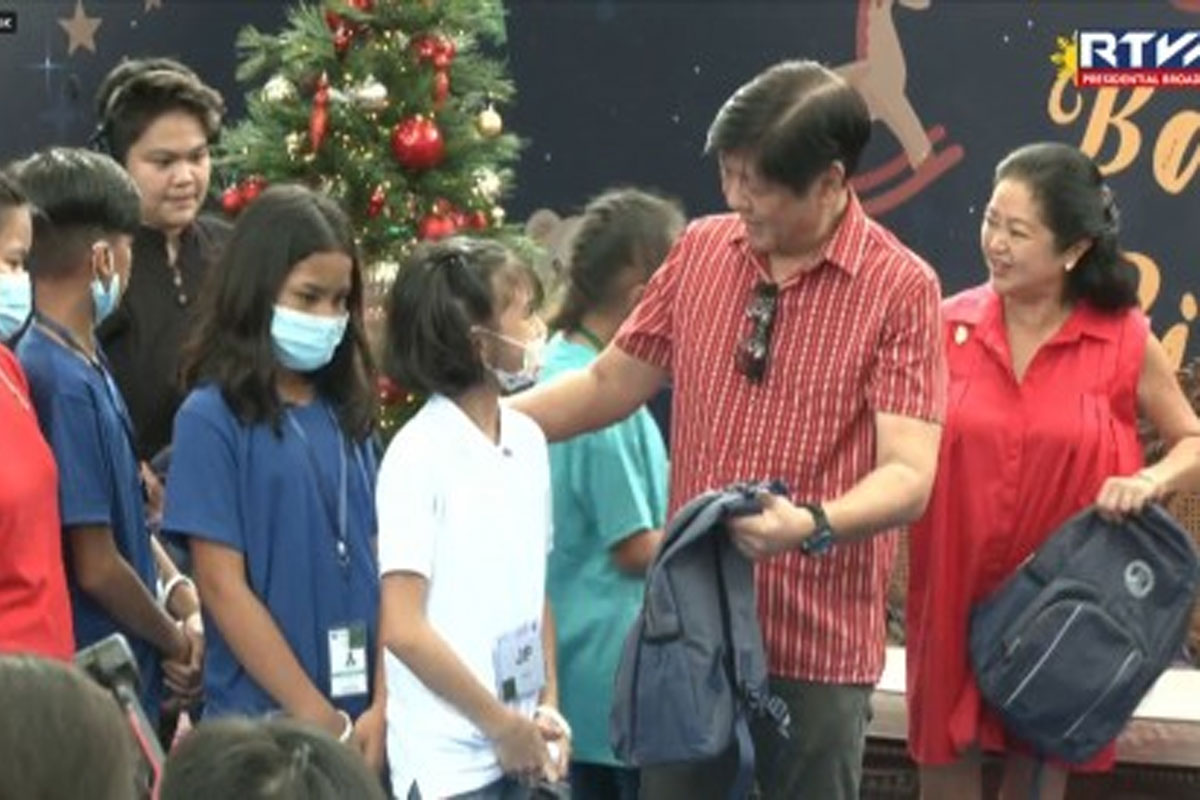 SHOW ALL
Calendar