Chair Lala maintains fairness and tolerance at MTRCB
MTRCB Chairwoman Lala Sotto believes that the noontime show, 'It's Showtime' has committed a violation and they have sent them notices and warnings since July. The Movie and Television Review and Classification Board (MTRCB) has received complaints from concerned citizens regarding malicious behavior of Vice Ganda and Ion Perez in "isip Bata segment in the show." The board is firm in suspending the noontime show for 12 days.
The last word from the MTRCB chair: "We have always been fair and tolerant."
Diego proud of his baby
CONTRARY to what others think, Diego Loyzaga is not hiding her child from the public. He is very proud in fact to be a first – time father.
On marrying girlfriend/ model Alexis, Diego admits he doesn't believe in marriage. " It is just a piece of paper. When something goes wrong it is hard to get an annulment. We are happy with our present set-up."
Diego's father, actor Cesar Montano must be happy too and doesn't mind being called a lolo.
Rest in peace, Ethel
WHO doesn't know Ethel Ramos specially in the entertainment field? She is well-loved by the movie press and I will always remember the happy memories we've shared.
Our condolences to the family of MANAY Ethel. Rest in peace Ethel.
Viva, GMA strengthen partnership
VIVA Films and GMA Pictures have created brilliant and unforgettable movies and TV series together. They have just strengthened their partnership even more with a fresh and feel-good film that will take you back in time – "Video City".
It stars The New Face of Romance-Drama, Yassi Pressman, and Action Drama Prince, Ruru Madrid, as Ningning and Han. Two people from different times, they meet each other in a Video City store, the country's favorite video rental place back in the '90s.
"Video City" (Be kind. Please rewind.) opens in cinemas nationwide on September 20, 2023.
University Series fever lives on
AFTER the massive success of "The Rain in España," your favorite barkada's journey continues with new characters to admire and new love story to witness.
Say hello to the TRIEKADA, now officially called UNIVERKADA – Heaven Peralejo as Luna, Marco Gallo as Kalix, Bea Binene as Via, Gab Lagman as Sevi, Aubrey Caraan as Sam, Nicole Omillo as Kierra, Frost Sandoval as Leo, Andre Yllana as Adonis, and Krissha Viaje as Yanna, whose love story is about to unfold in the second book of the University Series written by Gwy Saludes with more than 600 million reads on Wattpad.
In "Safe Skies, Archer", we will meet for the first time three new characters that the fans are so excited to see. Hunk actor Jerome Ponce is Hiro, a dashing young pilot and a mechanical engineering student who will agree to have a no strings attached relationship with Yanna. Promising young actor Jairus Aquino is Shan, Hiro's best friend, a romantic man that will soon charm the heart of Kierra. Talented singer-actress and newcomer Hyacinth Callado is Elyse, Shan's half-sister, who has a big crush on Hiro; however, she's destined to meet and fall in love with Sevi.
"Safe Skies, Archer" is directed by young box-office director Gino Santos, who also megged the youth series, "Teen Clash."
A new set of soundtracks which will push the kilig and the hugot for SAFE SKIES, ARCHER helmed by the music genius and founder of OC Records – Kean Cipriano. 'Kisame' by Rhodessa which has more than 24 million streams on Spotify and a dreamy vibe music called' Isip' by Healy After Dark will be the series' official soundtracks.
New music releases
Kahit Na by Ataska
Singer and newly- minted young sexy actress Ataska returns for her first single after her re-launch as a Vivamax star with an emotional reading of "Kahita Na." Original recorded by ZsaZsa Padilla, Ataska turns this originally grandiose song into a relaxed ballad while maintaining the essence of it's memorable melodies.
Di Na Bale by Chasing Juan
Viva south music artist Chasing Juan (bass Aperocho) is the talented one- man creative entity behind the tuneful new song titled "Di Na Bale." Here, Chasing Juan posits that though life is not fair, you have to be strong amidst it all and still be cool about it. It's all about not taking things like problems and hardships seriously, but sung and executed in a tuneful way by Chasing Juan. By REMY UMEREZ
AUTHOR PROFILE
Showbiz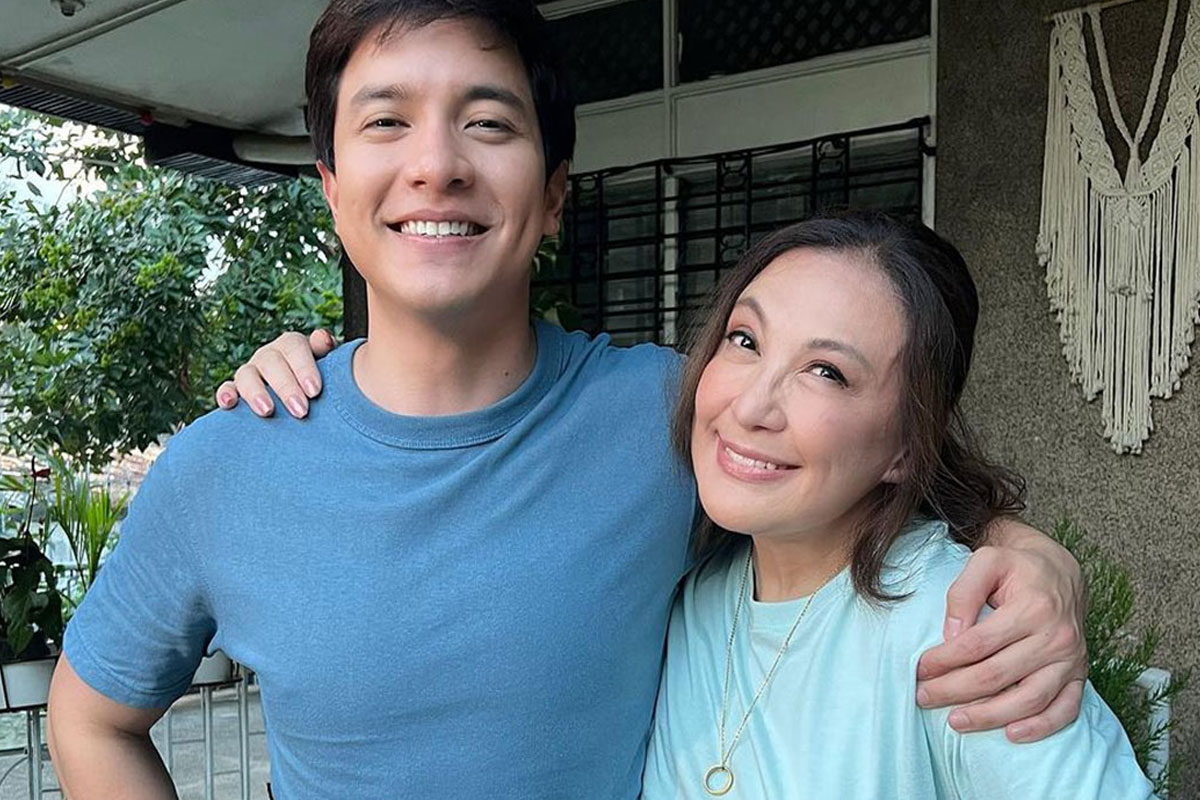 SHOW ALL
Calendar