 A blast for Ecija town's "Unang Sigaw" bets during CoC-filing
SAN ANTONIO, Nueva Ecija – It was a blast for Team "Gawa Hindi Salita" of reelectionist mayor Arvin C. Salonga during the filing of their certificates of candidacy here on Thursday.
This after all nine aspirants for the town council, who are Salonga's partymates at the Umali-led Unang Sigaw local party arrived in style on board the mayor's flashy white Hummer limousine at the local Commission on Elections office here.
Mayor Salonga, on the other hand, rode-in-tandem on the municipal government-owned tricycle after being fetched from his office to join his entire team after they all attended a mass officiated by Fr. Cesar Bactol at the St. Anthony Abbot Parish Church here at 1:30 p.m.
Salonga and his running mate, vice mayor Julie Maxwell filed their CoCs to gun for their third term of office this upcoming 2022 polls.
Members of Team Gawa Hindi Salita, who lodged their CoCs were Manolito "Maneng" Balcos, Roberto "Amang" Carpio, Christopher "Cris" Cunanan, Arcie "RC" Cruz, Roy Juliano, Eduardo "Eddie" Ostares, Daniel "Danny" Pamintuan and Renier "Enye" Umali.
During the filing, Nueva Ecija Gov. Aurelio M. Umali, chair of Unang Sigaw, his wife, former Gov. Czarina D. Umali, GP Partylist Rep. Jose Gay "GP" Padiernos, and board members Tess Patiag and Sweet Liberty Cruz arrived to lend moral support and endorse the entire Team Gawa Hindi Salita's candidacy.
Also present during the event were all but one of the town's 16 barangay captains, who all vowed to support the mayor and his team in next year's polls.
In an interview with newsmen, Salonga said the municipal government plans to put up a 25-bed capacity hospital to boost their medical and emergency response capabilities for the people.
Its funding worth about P20 million, he said will be sourced from the proceeds of the increased allocation for the local government unit's Internal Revenue Allotment as a result of the Supreme Court's Mandanas Ruling.
Salonga and Maxwell are being challenged by the tandem of retired police general Agripino Javier and former councilor Renan Ponce Morales, of the PDP-Laban party for the two top municipal posts in next year's polls.
AUTHOR PROFILE
Provincial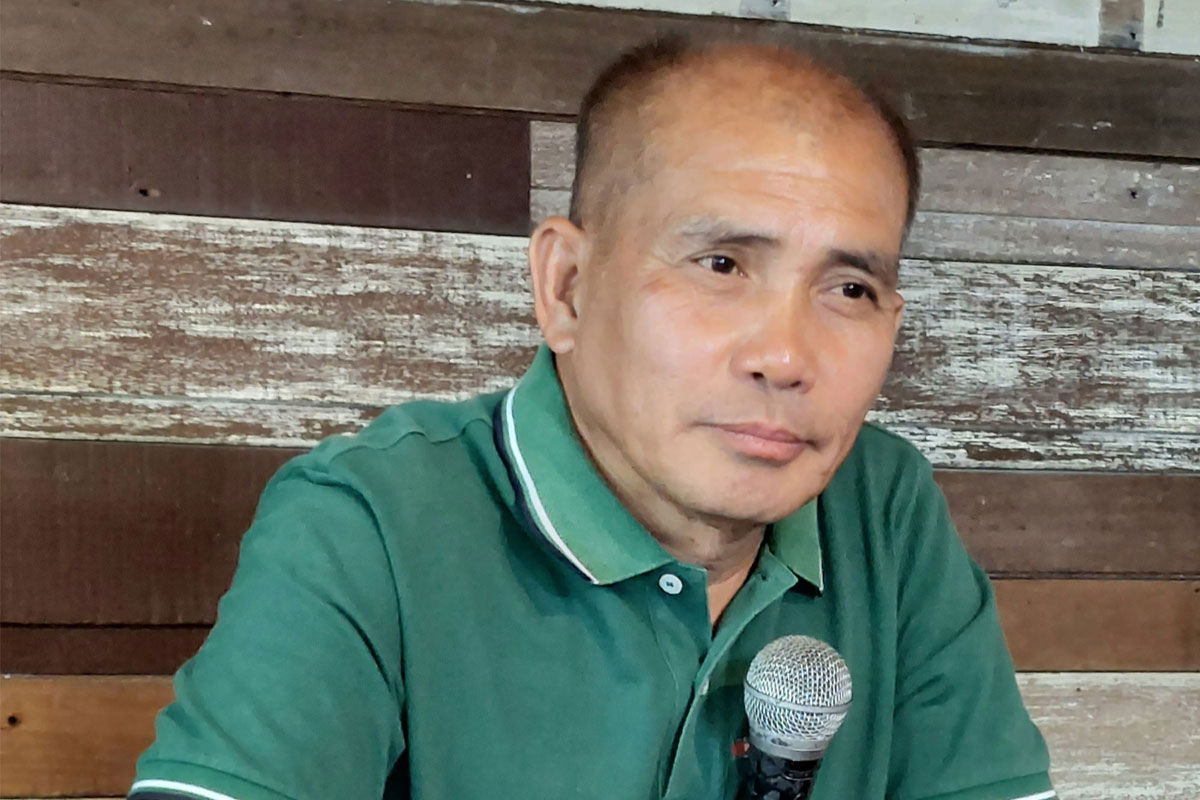 SHOW ALL
Calendar