House justice body junks Leonen impeach complaint
WITH an overwhelming 44 votes, the House committee on justice Thursday dismissed the impeachment complaint against Supreme Court (SC) Associate Justice Mario Victor F. Leonen after finding that allegations were based on hearsay.
"Being hearsay and not based on authentic record, we cannot take this as a ground even on the question of verification on the matter of the court," said Leyte Rep. Vicente "Ching" Veloso, panel chairman.
Deputy Speaker and Basilan Rep. Mujiv Hataman said he voted for the dismissal of the impeachment complaint for being "insufficient in form and in substance as it lacks authentic records to support the allegations against the magistrate."
"The complaint therefore has no merit, no substance and no basis. Mas madami pa po tayong dapat pagtuunan ng ating pansin kaysa sa walang basehan na mga paratang na ito, tulad ng tulong sa mga tao at negosyo sa panahon ng pandemya, sa pagpapalakas ng ating healthcare frontliners, at maging ang pagpapasa ng Marawi Compensation Bill," Hataman stressed.
The initial votes recorded in favor for the dismissal of the impeachment complaint was 37 lawmakers while two members abstained from participating in the hearing.
Deputy Speaker and Cagayan de Oro City Rep. Rufus Rodriguez pointed out that the impeachment rules provides that allegations should be based on personal knowledge and authentic records and not by citing newspaper reports.
Rodriguez said the lack of certified true copies of attachments makes the complaint "undeniably, purely hearsay."
"On this particular point, it is clear that it is not based on the authentic record as required by our rules… All the annexes are all xerox copies and mainly coming from newspaper reports," Rodriguez said. "Therefore, this verified complaint, on the second requirement of authentic record, will not comply."
"A perusal of the complaint itself and the annexes would show that not one matter, not one annex is based on his personal knowledge," Rodriguez said.
"It says my own personal knowledge and then what is being attached or being cited are newspaper and online reports of columnists or reports who wrote about these issues and therefore the first requirement that it is true and correct based on personal knowledge were not obtained in this complaint."
Albay Rep. Edcel Lagman agreed with Rodriguez. "Verily, complainant's lack of personal knowledge and dismal failure to attach the pertinent official certifications or authentic records indubitably make his complaint insufficient in form."
Deputy Speaker and Oriental Mindoro Rep. Salvador "Doy" Leachon said "being the case (based on newspaper reports), this impeachment complaint sad to say is a mere scrap of paper."
Speaker Lord Allan Velsco said "the House committee on justice has spoken and we must respect its decision."
"With the dismissal of the impeachment complaint against Justice Leonen, Congress can now focus more on the task at hand, which is to produce legislation that would further help our kababayans and the economy recover from the devastating impacts of the COVID-19 pandemic," Velasco said.
A group advocating good governance last December filed an impeachment complaint at the House Secretary General's office against Leonen for alleged "culpable violation of the Constitution and betrayal of public trust" that stemmed from the reported non-filing of the latter's statement of assets, liabilities and net worth (SALN) for 15 years.
Ilocos Norte Rep. Angelo Barba endorsed the impeachment complaint filed by Edwin Cordevilla, Secretary General of the Filipino League of Advocates for Good Government and was assisted by Atty. Larry Gadon, before House Secretary General Mark Llandro Mendoza.
Last March 25, Velasco transmitted the impeachment complaint against Leonen filed by Mr. Edwin M. Cordevilla and endorsed by Ilocos Sur 2nd District Rep. Angelo Marcos Barba.
Under Section 3, Article XI of the 1987 Constitution, Romualdez, a lawyer from the University of the Philippines (UP) and president of the Philippine Constitution Association (Philconsa), said "the House of Representatives shall have the exclusive power to initiate all cases of impeachment."
According to the complaint, Leonen "clearly lacks integrity because he failed to file for 15 years his Statement of Assets, Liabilities and Net Worth (SALN)" as required by law and accused the SC Associate Justice of being "negligent and incompetent" for allegedly failing to dispose 37 cases in the Supreme Court (SC).
"Respondent failed to consider the implications of these prolonged delays in the lives of the litigants. He should know that when justice is delayed to a fault, uncertainty in the litigants lingers, thereby diminishing trust and confidence in the Court," the complaint said.
"It is also apparent that respondent has been both negligent and incompetent for failing to dispose thirty-seven (37) cases in the Supreme Court in contravention of the Constitutional mandate that cases should be decided within twenty four months from the time it is submitted for resolution. In doing so, he violated the Constitutional mandate that "all persons have the right to a speedy disposition of their cases before all judicial, quasi-judicial, or administrative bodies," the complaint said.
Cordevilla said Leonen allegedly betrayed public trust and unfit to continue in office.
"It covers all offenses unbecoming of a public official which are not punishable by criminal statutes. This includes inexcusable negligence of duty, tyrannical abuse of power, breach of official duty by malfeasance and obstruction of justice that is prejudicial to public interest," it said.
"Because public office is a public trust, all public officers are accountable to the people. Public trust, when betrayed, is a ground for impeachment and removal from office."
He also said that Leonen allegedly committed culpable violation of the Constitution for "arbitrarily, willfully, intentionally, deliberately & malevolently, with evident bad faith, failing to dispose of at least thirty seven cases within twenty four months as mandated by Section 15 (1), Article VIII, in relation to Section 16, Article III of the Constitution, which mandates the prompt action and speedy disposition of cases."
"Because of these gross lapses, he must now be held accountable for his actions," Cordevilla said. "Respondent is guilty of culpable violation of the Constitution and betrayal of public trust. Therefore, he should not be allowed to continue in office."
In his previous a statement, Leonen urged public officials to always do the right thing in the appreciation of the impeachment complaint.
"Given the urgent and pressing needs of our people during this time of crises, we are confident that our leaders will do the right thing.
Certainly, this may not be to attend to false issues raised by some for clearly personal or vindictive reasons," said Leonen.
"Regardless, we wish everyone the best for this season of kindness and compassion. May we all continue to help others who are still truly in need," Leonen added.
AUTHOR PROFILE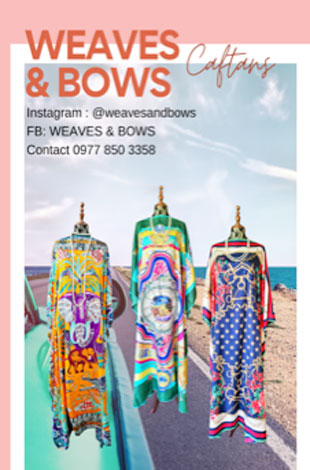 Nation
SHOW ALL
Calendar