 Another solid performance by Ayala conglomerate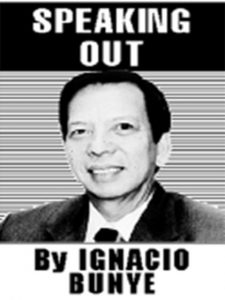 Ayala Corporation's core net income surged by 55% to P20.5B, driven by BPI, Ayala Land, and ACEN, lifting core earnings 38% beyond pre-COVID levels. Including one-off items, net income rose 13% to P18.4B.
"Strong results from BPI, Ayala Land and ACEN compensated for the one -off provisions booked by AC Industrials. For the balance of the year, we will build on our solid first half results and continue to recycle capital wherever it makes sense to do so," said Cezar P. Consing, AC President and CEO.
Aspiring for AC Motors to lead EVs and new energy vehicles in the Philippines, Ayala has enhanced its EV ecosystem through a partnership with BYD, the world's largest manufacturer of hybrid and pure electric vehicles.. The partnership was recently formalized by and among AC Motors President and CEO Jaime Alfonso Zobel de Ayala, Ayala President and CEO Cezar Consing, BYD Asia Pacific Auto Sales Division General Manager and BYD Japan President Liuy Xueliang, and BYD Philippines and Singapore Managing Director James Ng.
Said AC Motors President and CEO Jaime Alfonso Zobel de Ayala: "Our long term vision is for AC Motors to become the leading platform for EVs and other new energy vehicles in the Philippines. This includes building up BYD to become a key brand in the Philippine market, with leading share among EV brands and meaningful presence in the automotive market as a whole."
Ayala Corporation also reported the completion of AC Health's integration of its hospitals and clinics under Healthway Medical Network, the yearend opening of the Healthway Cancer Care Center, and the growth of its superapp, KonsultaMD.
Meanwhile, AC Logistics is merging its waste management assets, IWMI and WARM, and its freight forwarding businesses under AIR21 Holdings and Entrego. AC Logistics aims to double the amount of waste processed for the Ayala group and will construct materials recovery facilities in multiple Ayala Land locations such as Nuvali and El Nido.
Globe Group's consolidated service revenues hit a record P80.4B in H1 2023, up 2%. Data revenues rose, constituting 82% of total topline. Despite macro challenges, Globe performed well, surpassing industry growth in digital solutions platforms. The sustained topline improvement was likewise supported by the robust contribution from its non-telco services, which now account for 3.5 percent of total gross service revenues.
According to Ernest L. CU, Globe President and CEO: "The Globe Group continues to perform well during the first half of the year, despite facing macroeconomic challenges. We were consistent in delivering revenue growth on our mobile and corporate data businesses. More notable, we outperformed the industry with the upbeat growth trajectory of our digital solutions platforms."
As of July 30, 2023, Globe has secured its top position among mobile providers in the Philippines with nearly 54 million registered SIM users, holding 53,727,798 registered SIMs, over 1.2 million ahead of its closest competitor.
No change in policy rate
The Bangko Sentral ng Pilipinas (BSP), has decided to keep its main interest rate unchanged at 6.25% despite concerns about rising prices. BSP Governor Eli M. Remolona has said that they might raise the rate later if needed due to higher prices. The decision to keep the rate steady is influenced by the country's slow economic growth and efforts by the government to control food prices. The BSP expects inflation to be around 5.6% this year and to decrease in the future.
Villar City
Business magnate Manuel B. Villar Jr. has unveiled plans to establish a satellite casino within his newly launched Villar City project, in addition to his ongoing development of a casino within the 80-hectare Global South integrated resort. Villar City, spanning 3,500 hectares across 15 cities, aims to become a significant urban center, including a CBD, a theme park, a university town, and more. The casino venture involves both a Korean partnership for the Global South complex and a potential separate partner for the Villar City satellite casino.
Villar also envisions integrating a theme park into the city's design and intends to donate land for a technology-focused college affiliated with the University of the Philippines. The vast scope of Villar City's development signifies a lifelong endeavor, according to Villar, with its 15 satellite cities contributing to a multifaceted environment of growth and opportunity.
AUTHOR PROFILE
Opinion
SHOW ALL
Calendar