Roselle mum about big payout for new film
ROSELLE Monteverde is asked if it's true that Amazon Prime Video paid Regal no less than 2 million US dollars to get the exhibition rights for "Ang Mga Kaibigan ni Mama Susan", but she won't answer it. She just says that Regal has seven completed films in their "bodega", but she is afraid to release them in theaters because of the sad box office results most local films suffered lately.
"It's scary kasi nag-iba na ang viewing habit ng mga tao, specially after the pandemic," she adds. "It seems they prefer to watch movies right in the comfort of their own homes through streaming. Nakakalungkot but we have to accept it."
She says at the special screening of "Ang Mga Kaibigan ni Mama Susan" at Gateway that she is very proud of their movie which is helmed by Chito Rono.
"I've seen it a couple of times but this is the first time I saw it on a big wide screen and it's even more impressive. It never bores me, kasi parang there's always something new that I discover in each new viewing. It's really gripping and maraming sinasabi si Mama Susan na nakakakilabot kasi you can see what them happening in our world right now."
And it's true. The movie is not your simple scary movie as it is imparting some valid messages about how man has ruined the environment.
It's also warning us about an impending apocalypse where negligent man will have to pay for all his sins.
The movie is based on the book of Bob Ong (a pseudonym as he hasn't really introduced himself to the public) published in 2010. Other books of his that were made into a movie are 'ABNKKBSNPLAko' starring Jericho Rosales and the trilogy "Lumayo Ka Nga sa Akin" with Maricel Soriano.
He himself wrote the screenplay of "Mama Susan". The book is written like a journal by the lead character, Galo, so the film is narrated by Galo himself, as superbly played Joshua Garcia. We're sure those who've read the book will certainly notice the changes Ong has made in the narrative, specially the ending.
The book ends abruptly, like a cliffhanger, with Galo noticing that someone else is writing on his journal in a strange language he doesn't understand. The movie also ends suddenly, but Ong and Chito give it a more definitive conclusion.
Sadly, they chose an ending which is so derivatively familiar, as it has been used in many other horror flicks starting with the new classic "The Sixth Sense". Of course, we will not divulge it here. And we're sure most viewers will be disappointed with this kind of overly used ending.
But we do get to sympathize with Joshua's character as a student in Manila who lives with his relatives in Manila, Auring and Dindo (Melissa Mendez, Ricky Davao), who treat him like their houseboy. We see him interact normally with his friends like Patrick Quiroz and Kelvin Miranda.
He has been having strange terrifying dreams in the city, and when he goes home to his Grandma Susan's island (called Tarmanes in the book), his nightmares frighteningly turn into reality. In the book, he moved to the island after being fed up with city life. In the movie, he had to go back to the island after his father died.
Towards the end, though, his weird Mama Susan confronts him with his supposed sins, like he ran away with the money entrusted to him as their class treasurer and he is said to have impregnated a girl who then resorts to abortion.
Chito Rono is very adept in establishing a mordant atmosphere of dread and foreboding throughout the film. The production design is first rate. Mama Susan's decaying old house is really creepy, what with all the life sized religious images around.
The people in the island would come up to their house and perform mysterious rituals like a religious cult in the middle of the night. Galo meets two kids whose mom died and are now living with Mama Susan, Nico (Ynigo Delen) and Jezel (Phiona Ramundo).
Jezel has a third eye and can see the invisible friends of Mama Susan who might be ghosts or evil spirits. This adds depth and a more macabre dimension to the on-screen proceedings.
Galo himself later sees a giant tikbalang walking around. He tries to escape with the kids, but it seems there are sinister forces that want him to stay, stealing his shoe so he cannot leave and causing him to step on a pointed twig that pricks his foot and gives him a huge wound that might cause sepsis.
We're sure that the viewer will be asking a lot of questions that the movie left unanswered. And this is one advantage of watching it on a streaming channel. You can always quickly rewind it if there's something happening on screen that you cannot understand. So… we wish you Happy Streaming!
AUTHOR PROFILE
Concerts and Movies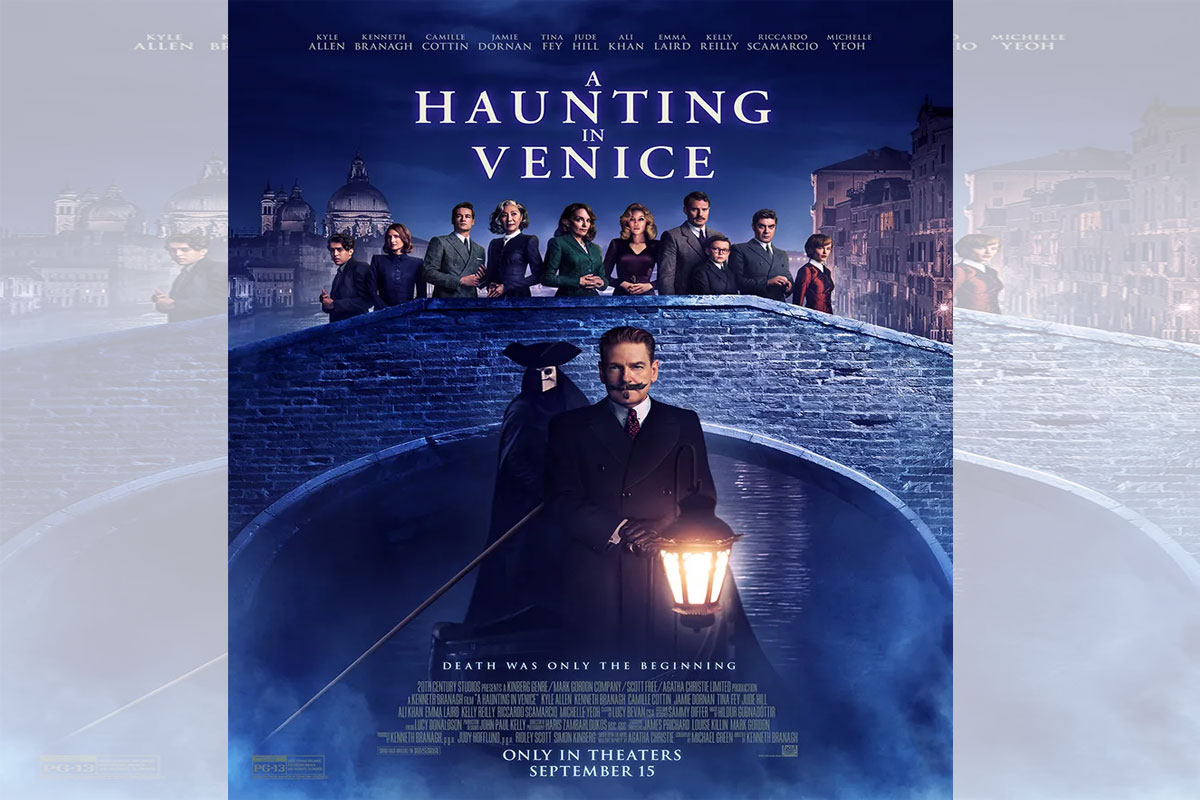 SHOW ALL
Calendar