OK of bills on protection of women's rights pressed
GABRIELA Representative Arlene Brosas expressed disappointment over the failure of the government to pass bills that provide protection to the rights of Filipino women.
Pending in Congress are House Bill 401 (amendments to the RA8353 o Anti-Rape Law of 1997 which includes broadening the definition of 'rape' and presumption of lack of consent); House Bill 402 (Rights of Women Deprived of Liberty Bill); House Bill 403 (Expanded Anti-Violence Against Women and their Children Bill which seeks to, among others, broaden the definition of Violence Against Women and Children to include the use of Information and Communications Technology (ICT); House Bill 1335 (Fundamental Equality of Men and Women Bill); House Bill 1337 (Sitting Break for Female Workers Bill); House Bill 5551 (Sexual Orientation, Gender Identity, Gender Expression, and Sex Characteristics (SOGIESC) Equality Bill); House Bill 3843 (Divorce Bill); House Bill 1339 – (Expanding the grounds for legal separation) and House Bill 7376 (Amendments to the Safe Spaces Act, providing stiffer penalties for perpetrators).
The Gabriela has called on the administration to pass pro-women and pro-LGBTQIA+ laws amid rejection of UPR recommendations.
According to Brosas, the government's rejection of all SOGIESC-related and divorce recommendations of the Universal Periodic Review is "an outright rejection of basic human rights."
"It is ironic that the Philippine government chose to end the celebration of women's month with a huge blow against the rights of women and the LGBTQIA+ community," Brosas said.
AUTHOR PROFILE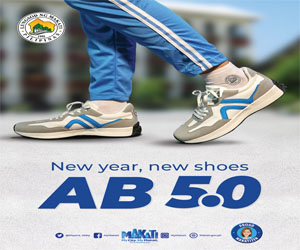 Nation
SHOW ALL
Calendar