Mayor Isko Moreno and Vice Mayor Honey Lacuna polish plans for the vaccination of residents included in the A4 priority group. Photo by JERRY S. TAN
Isko urges members of media to get vaccinated
MEMBERS of the media were encouraged by Mayor Isko Moreno to get vaccinated, as the city of Manila yesterday began its first ever mass vaccination of those belonging to the A4 category.
Manila also resumed the monthly distribution of food boxes for all families in the city.
Moreno said the first dose vaccination of the A4 priority group consisting of regular workers or the so-called 'economic drivers,' was simultaneously carried out in four big shopping malls namely Robinson's Place in Ermita, Lucky Chinatown in Binondo, SM Manila in Ermita and SM San Lazaro in Sta. Cruz.
Due to limited supply, only 750 doses were given in each venue.
The city's mass vaccination program for the A4 category which includes drivers, vendors, office workers, janitors and regular employes among others, is personally being handled by Vice Mayor Honey Lacuna and Manila Health Department chief Dr. Arnold 'Poks' Pangan.
Included in the A4 group are workers with "high levels of interaction with or exposure to the public" and those part of sectors "needed to ensure security, consumer and worker safety and those working in priority government projects."
Members of the media, he said, are also at the frontlines and therefore constantly exposed to COVIDA infection as they continued covering the developments since the pandemic began just to keep the public informed.
Alongside this, those belonging to the A1, A2 and A3 categories or the health frontliners, senior citizens and persons with comorbidities aged 18 to 59 who got jabbed on May 18 received their 186 second dose of Pfizer at the Sta. Ana Hospital and 900 in Prince Hotel while those who are bedridden and got vaccinated last May 11 had their second dose of Sinovac.
As of June 7, Moreno said the total number of vaccines given to the residents totalled 292,511. Of the number, 208,765 received theircfirst dose while those who received their second dose totalled 83,746.
The number of those who got newly-infected with COVID-19 as of June 7 is 111 while the total swabbed reached 121, 124.
Meanwhile, Moreno said the city government's food security program resumed with the provision of food boxes to over 700,000 families in the city.
The mayor said during his live broadcast that the food boxes are on their way to delivery to the barangays through the effort of the personnel of the city engineer's office headed by Armand Andres, the Manila Traffic and Parking Bureau under its chief Dennis Viaje and the department of public services (DPS) headed by Kenneth Amurao.
It is the fifth monthly food box distribution of the city in an effort to ease the expenses of every household during the pandemic, pursuant to Ordinance 8739 for which a budget of over P4 billion had been alloted.
The FSP wherein food boxes are delivered to the residents on a monthly basis, began in February and based on budget allocation, it will be done at least until July.
AUTHOR PROFILE
Metro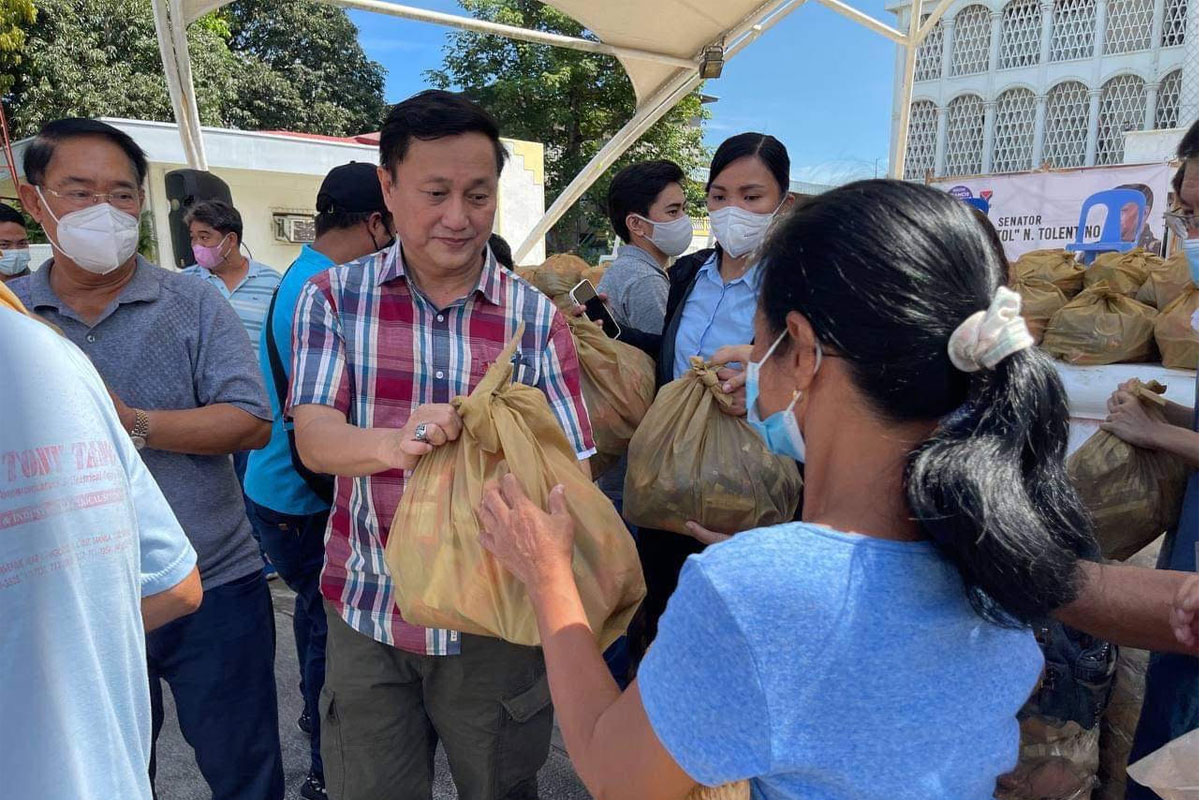 SHOW ALL
Calendar