Good cops versus bad cops
"THE only thing necessary for the triumph of evil is for good men do nothing." I'm borrowing this quote falsely attributed to Irish philosopher Edmund Burke in relation to several cases of Good Cops Versus Bad Cops in the Philippine National Police since General Gilor Eleazar took over as our 26th PNP chief last May 8.
Since he launched his Intensified Cleanliness Program, we have seen countless police personnel doing Good Samaritan work while busting criminal gangs left and right to keep the streets safe although most of their good work went unheralded both in the mainstream and social media.
However, there have been also a number of cases of rogue cops being busted by the good cops, an indication that indeed, majority of our policemen are really doing their job without fear or favor and would arrest even their 'kabaro' regardless of their rank and position in case they commit a crime.
Just look at the case of a drunken Master Sergeant Hensie Zinampan of the Police Security and Protection Group who was arrested by the Quezon City Police District for shooting his 52-year old neighbor in Fairview last May 31, the video of which went viral. Zinampan has been ordered dismissed from the force by Gen. Eleazar and is now facing the prospect of spending the rest of his life in jail for murder.
Then there is the case of the five rogue Nueva Ecija policemen arrested by Good Cops for their involvement in the kidnapping and murder of a female online seller whose body they burned and entombed in a farm in Palayan City last July 20.
Gen. Eleazar has ordered the PNP Internal Affairs Service to fast-track the administrative investigation of the suspects, most of them now under the custody of the PNP Anti-Kidnapping Group headed by Brigadier Gen. Rod Dimas.
The PNP leadership has condemned the incident after the PNP-AKG led an operation which resulted in the retrieval of the remains of the victim. The identified as Staff Sergeant Benedict Reyes of the Sta. Rosa Municipal Police Station; SSgt. June Mallillin of the Palayan City Police Station; Corporal Julius Alcantara of the Nueva Ecija PPO Drug Enforcement Unit; MSgt. Roen Martin of the Cabanatuan City Police Station and SSgt. Drextemir Esmundo of the Cabiao Municipal Police Station are also facing non-bailable criminal charges before the Justice department.
Gen. Eleazar has ordered the PNP-AKG, the PNP Integrity Monitoring and Enforcement Group headed by Brig. Gen. Flynn Dongbo and the Police Regional Office 3 headed by Brig. Gen. Val de Leon in investigating if there were other local policemen involved in the illegal activities of the five suspects and their two civilian cohorts.
There are some still unanswered questions here: Are there other more police officers and men who may have benefitted from the illegal activities of the five? Have they committed similar crimes in the past—kidnapping, murdering and burning the bodies of their victims after robbing them or getting ransom from their families before burying their remains in places known only to them in an effort to conceal their crimes?
The investigation into the Casar case is still ongoing when two more policemen were arrested for involvement in major crimes last Monday by agents of the National Capital Region Police Office headed by Major Gen. Vic Danao prompting Gen. Eleazar to order the conduct of summary dismissal proceedings against the two.
Set to be dismissed from the police service are Police Senior Master Sergeant Bernardo Oriol Jr., a member of the Manila Police District jailed for his involvement in the murder of a Chinese businessman in Binondo, Manila and Staff Sgt. Manuel Bien, a member of the Police Security and Protection Group arrested in an anti-narcotics operation in Mandaluyong City.
Gen. Eleazar said that Oriol was tagged as a suspect in the August 2 murder of Chinese businessman Naiquian Yuan last August in Binondo. The victim was ambushed by motorcycle-riding gunmen in Malate. Following a thorough investigation, the MPD headed by Brig. Gen. Leo Francisco arrested the policeman and his suspected cohort, Chinese national Shi Shanbang in Binondo district four days after the killing.
All the above-named policemen will have their day in court just like the rest of the police personnel who were given 'due process' after being accused of involvement in grave misconduct ranging from murder, drugs, rape, robbery-holdup and extortion. However, what is very clear here is that they are now in jail after being arrested by their 'Kabaro,' the Good Cops who remain behind the scene.
TRUTH SHOULD BE TOLD ON Q.C. CIDG 'EXTORTION' INCIDENT
I'm referring to an alleged 'extortion' incident inside the Quezon City District Criminal Investigation and Detection Group Unit which prompted Gen. Eleazar to order the relief of all its personnel and the investigation of its chief, Major Merbern Bryan Lago and one of his men, Senior MSgt. Ruel Chu.
The story goes like this: the Q.C. CIDG agents arrested Adrian Dominic Ang, the owner of ADA Farm Agriventure who has been accused of involvement in a multi-million fraudulent investment scheme in Cebu. The suspect reportedly yielded a firearm without papers when arrested. While undergoing investigation in Camp Karingal, there was reportedly a 'parinig' made by investigators to Ang to produce P3 million for his release since he can afford the huge sum.
After the PNP-CIDG leadership headed by Major Gen. Bert Ferro learned of the charges from CIDG-NCR chief, Colonel Rogarth Campo himself, an entrapment operation was hatched but it did not materialize. In short, 'marked money' did not exchange hands on that day.
However, Maj. Gen. Ferro did not take the extortion allegations sitting down as he ordered the administrative relief and investigation of Lago and Chu. Both were also placed under restrictive custody at the CIDG-NCR headquarters.
I don't know the two CIDG-Q.C. officers from Adam. However, I learned from some sources that Lago, a product of PNP Academy is a hardworking officer who used to be with the PNP Special Action Force until he transferred to the NCRPO and later at the CIDG.
Lago was also commended by the PNP leadership for his major role in the capture in July 2020 of fugitive former Dinagat Island Representative and cult leader Ruben Ecleo Jr. in Pampanga. Members of the NCRPO then under Maj. Gen. and future PNP chief, Gen. Debold Sinas arrested Ecleo, the subject of a P2 million reward from the DILG following months of surveillance.
The CIDG officer, I learned was mainly responsible for leading an NCRPO surveillance team which put an end to the glory days of Ecleo after nine years in hiding for the murder of his wife in Cebu City in 2012. The suspect who was also convicted of graft in 2006 died due to some medical conditions while serving his term at the New Bilibid Prisons last May.
Having said that, I also learned that Ang is now being held at the CIDG-NCR office in Camp Crame. Most importantly, the cases against the two CIDG-Q.C. personnel will also defend on the active participation of Ang who himself is not clean as a whistle since he has been accused by the Securities and Exchange Commission of purported involvement in a supposed multi-million investment scam. Last month, the SEC ordered Ang's company company and its officers or representatives to cease and desist from further engaging in activities of selling or offering sales of securities and investment contracts until the required registration is duly filled and approved by the Commission.
Last I heard is that the accused CIDG men are contemplating on filing perjury charges against Ang. They need to because their career and reputation is at stake here.
AUTHOR PROFILE
Opinion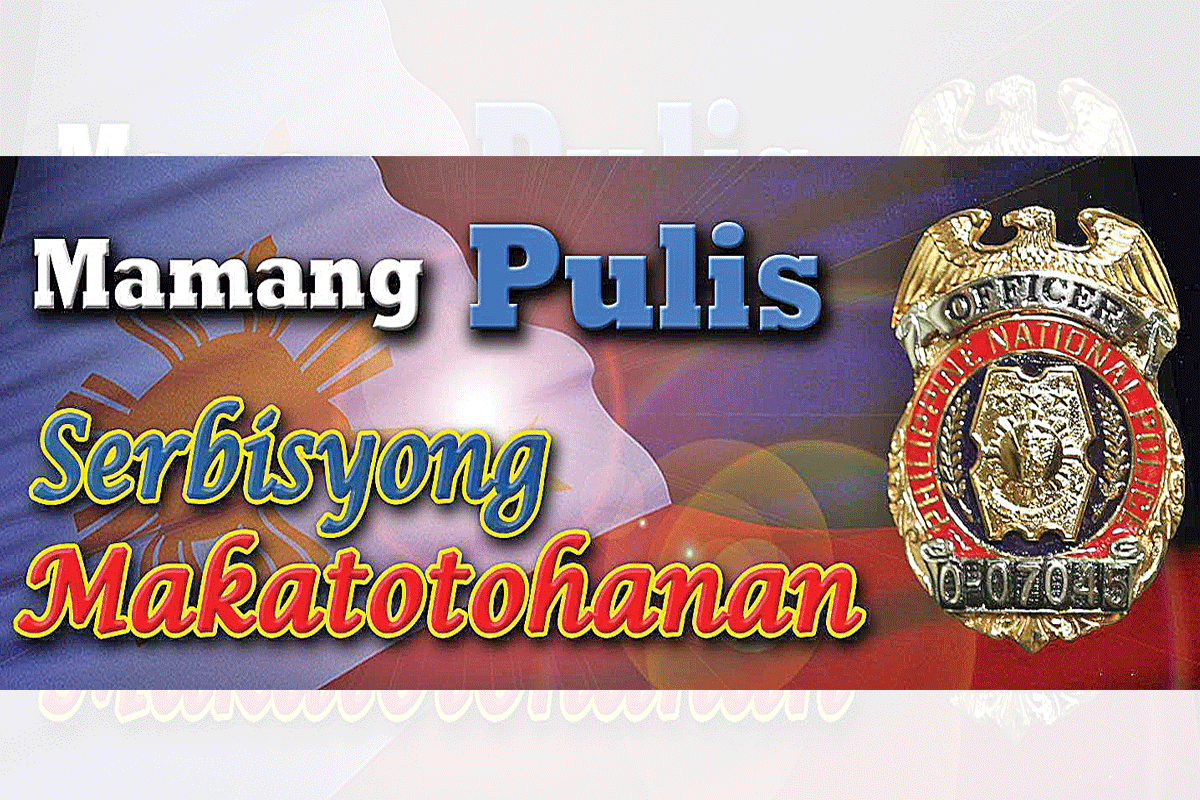 SHOW ALL
Calendar