Don't forget your vax card, public reminded
PHILIPPINE National Police chief General Dionardo B. Carlos reminded the public to always bring their vaccination cards with them as they will be required to present them to checkpoint authorities and when entering malls and other business establishments.
In particular, the top cop said that motorists and commuters travelling towards Bulacan and Metro Manila must be in possession of their vaccination cards which may be required upon entry through the border control points in the two areas.
The local government units of the Bulacan and cities in the National Capital Region, which were upgraded to the third tier of the 5-scale COVID alert status, have instructed police personnel to check for proof of vaccination of inbound travellers, he said.
The move was made after the Metro Manila mayors unanimously passed a resolution to restrict public movement of unvaccinated persons within the National Capital Region.
"Those without vaccination cards will be barred from entering and will be asked to go back," Gen. Carlos said.
It has been observed that the first day of implementation of the said policy in Bulacan had caused traffic congestion, but the PNP believes that this is only a direct result of the strict inspection measures to curb the possible spread of the coronavirus.
"The PNP is fully aware that movement must not be hampered, but non-essential travel can be controlled. "Just stay at home at this time when you have nothing important to do outside," Gen. Carlos said as he emphasized that non-essential travel can alleviate the problem of traffic jams.
"The PNP continues to assess the situation every day. If needed, more police personnel can be deployed to checkpoints with a heavy volume of vehicles," he said.
Gen. Carlos also said that they will assist in the enforcement of mandates that will require the public to present valid vaccination cards upon entry to malls and other establishments if there is an ordinance affecting this action.
"The PNP doesn't decide on its own. We base our enforcement on approved orders," he said in defense of police personnel who may be questioned by defiant civilians.
The top cop said all police actions are founded on lawful and legal regulations. "In this case, the police are duty bound to enforce ordinances and executive orders passed by Local Government Units.," he said.
More LGUs in Metro Manila—which is under Alert Level 3 status—have passed Ordinances that will only allow vaccinated individuals to enter listed establishments.
"We asked our personnel on the ground to coordinate properly with the LGUs so there will be a clear and uniform direction on how to implement ordinances including the exemptions to the rule, should there be any. We don't want to end up with varied interpretations on the actual application of the provisions," Gen. Carlos said.
The PNP will just assist in case tension escalates due to resistance of the public in showing proof of vaccination, he added.
"We remind these private security officers to keep their cool and learn to diplomatically explain the basis of such policy," Gen. Carlos said.
He earlier ordered the deployment of policemen in hotels serving as quarantine facilities following an instruction from President Duterte.
These personnel will man a common inter-agency helpdesk in each Q-hotel in coordination with the Department of Tourism, Bureau of Quarantine, Philippine Coast Guard and concerned LGUs, the PNP chief said.
AUTHOR PROFILE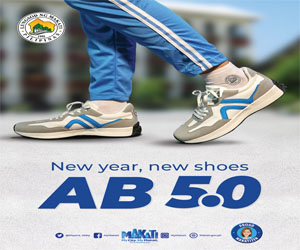 Nation
SHOW ALL
Calendar