PNP welcomes Baguio City Mayor Magalong to 5-man committee
To review the officers' courtesy resignations
THE Philippine National Police (PNP) Officers Corps on Friday welcomed the designation of retired Police General-turned Baguio City Mayor Benjamin B. Magalong to the five-man committee that will review the courtesy resignation of 3rd-level officers in the 227,000-strong police organization.
Department of the Interior and Local Government (DILG) Secretary Benjamin "Benhur" C. Abalos Jr. announced that Magalong, a member of the Philippine Military Academy (PMA) Class of 1982, will be one of the five members of the committee.
Mayor Magalong said that as far as he is concerned, Abalos made his decision to ask PNP 3rd-level officers to file their "courtesy resignation after a thorough consultation process."
"Meron na kasi akong prior information eh, kaya hindi ako nabigla na nangyari yan dahil alam ko naman na matindi yung usapin na ginawa at konsultasyon na ginawa ni SILG (Secretary of the Interior and Local Government) bago siya nagdesisyon niyan," he said.
The official who retired in 2016 said he believes that by doing so, senior police officials will help restore the Filipinos' trust in the organization.
"Nawawala yung tiwala ng publiko, ng taumbayan sa Philippine National Police at alam mo naman ang Philippine National Police, crucial institution yan eh. Ngayon eh, tinitingnan eh. At kung mawala, eh alam mo, kung mabagal ang action ng gobyerno, at ang leadership, eh mawawalan talaga ng tiwala ng taumbayan," he said.
"Alam mo minsan ang taumbayan, gusto nila yung aksyon agad, eto ngayon ginawa si SILG, aksyon agad. Pero hind ito knee-jerk reaction, hindi ito whimsical decision, pinag-aralan talaga ito," the retired general who also used to be a Cordillera Police Regional Office (PRO) director explained.
The DILG chief said Magalong had an "unblemished integrity and credibility" when he was still in the police force and since he became the Baguio City mayor in 2019.
"Nakita mo naman 'yung integridad, 'yung credibility ng taong ito. Napakalinis talaga nito," Abalos said.
A former director of the PNP Criminal Investigation and Detection Group (PNP-CIDG), Magalong chaired the Board of Inquiry (BOI) that investigated the infamous killing of 44 SAF (Special Action Force) commandos during a mission to neutralize Southeast Asia's most wanted terrorist Zulkiplin bin Hir alias "Marwan" in Mamasapano, Maguindanao on January 20, 2015.
Despite efforts by some high-ranking government officials, the BOI stood by its findings that then President Benigno S. Aquino III gave the "go-signal" and allowed the operation to proceed after it was presented to him by then-suspended PNP Chief Gen. Alan LM Purisima and then PNP-SAF commander, Director Getulio P. Napeñas Jr.
The BOI also said that the operation "bypassed the established PNP Chain of Command" with then PNP Officer-in-Charge (OIC), Deputy Director General Leonardo A. Espina totally kept in the dark about the PNP-SAF's mission in Mamasapano.
After the release of the BOI report, Magalong was relieved as PNP-CIDG director and was transferred to the PNP Directorate for Investigation and Detective Management (DIDM). He retired as PNP Deputy Chief for Operations during the time of the PNP chief, now Senator Ronald "Bato" M. dela Rosa.
It was also Magalong who made the revelations regarding the involvement of several corrupt police officers in shady drug activities during a congressional investigation on anomalies taking place inside the New Bilibid Prison (NBP) during the early days of the Duterte presidency.
His revelations triggered a massive investigation which eventually forced then PNP chief, now retired Gen. Oscar D. Albayalde, to resign from his post after some former officers of the latter were implicated in a highly-irregular drug operation in Pampanga province when he was still its provincial director.
Abalos did not reveal the names of the other members of the committee for security reasons, although he said that they come from different sectors. However, he said that Mayor Magalong has allowed him to reveal his name to the public.
PNP Chief Gen. Rodolfo S. Azurin Jr. and his other officials welcomed the designation of Magalong to the committee, saying that the official is a known "man of proven integrity."
"He is a very credible person, very honest and truthful," said PNP-CIDG Director Brigadier Gen. Ronald O. Lee, who once worked with Magalong when he was still the Cordillera Police Regional Office director.
National Capital Region Police Office (NCRPO) Director Major Gen. Jonnel C. Estomo said they fully support the move by Abalos to recommend Magalong as a member of the committee to President Marcos Jr.
"Gen. Magalong is known for his very good service reputation, his integrity and candidness. He is not afraid to go for the truth, as proven by his work in the BOI and the CIDG," said Estomo.
Abalos announced the designation of Mayor Magalong to the five-man committee a day after nearly 1,000 police generals and colonels whom he asked to tender their courtesy resignation from the service demanded only one thing: "a fair and objective five-man committee which will subject them into a thorough vetting that will regain them their badge of honor or cost the end of their 30-years or more service in the force."
"A five-man committee, which is independent from both PNP and DILG will be handling the assessment and evaluation process. While this process may be outside the disciplinary machinery of the PNP, this will be undertaken due to the exigency of the situation," said Azurin.
"Though we heed the call of SILG, we respectfully demand the members of the said committee to maintain their reputation of an impeccable character, probity, fairness and unquestionable integrity throughout the process. Least they be reminded that the careers, reputations, families and even lives of these 3rd Level officers, built for 30 years or more, depend on their hands," the top cop added.
Azurin said they had submitted at least 22 names that may qualify for membership into the committee that will be decided by President Ferdinand "Bongbong" R. Marcos Jr.
Many officials have called on President Marcos and Azurin to ensure that only people known for their "solid stand on fairness and with unquestionable reputations" be named to the committee.
There were some generals and colonels who aired apprehension that if politics will be injected into the Committee, some of them may find themselves being ousted from the police force simply because they were wrongly identified with other political groups or may have been wrongly accused of involvement in irregularities in the past although they were exonerated of all the charges against them following a thorough investigation by different government investigating body.
"What we fear is that simple negative news clippings, a derogatory report which tarnished our names in the past, could be used against us even though we allowed ourselves to be subjected to a complete investigation and we were cleared of all the charges against us," one Police Colonel said.
Azurin has called on his star-rank officers and full-fledged colonels to heed the appeal of Abalos. Thus, he ordered all 3rd-level uniformed personnel to reply to the DILG chief's appeal within five days from receipt of his memorandum.
However, he said they want real fairness in the would-be proceedings.
"This exercise to be undertaken by the senior officers is more of a moral challenge rather than a legal battle. Thus, we likewise respectfully demand that the process be made objective, impartial, judicious, and fair. We demand as well that the proceedings be made apolitical, and that personal issues and biases be set aside for a more acceptable outcome," Azurin said.
The PNP chief on Wednesday said they strongly support the intention of Abalos particularly his fervent desire to cleanse the ranks of the PNP from misfits, especially those who have involvement in illegal drugs.
The 3rd level officers, all police colonels and generals, will be undergoing a thorough vetting process to determine whether or not they have had involvement in illegal drug activities, he said.
"The PNP supports the intention of the SILG to cleanse the ranks and the PNP also believes that 3rd Level Officers who have no involvement with illegal drugs deserve to be cleared from all doubts, innuendos or perceptions as to their service integrity and reputation," he explained.
"To this end, a Committee of five, with impeccable character and unquestionable integrity, shall conduct the fair assessment and evaluation based on available facts, official reports, and other possible means as may be wanting," he emphasized.
According to Azurin, "we take this move as an opportunity to aggressively, yet prudently, cleanse the ranks of the whole PNP and a chance to show the integrity of the organization amidst issues affecting its members."
AUTHOR PROFILE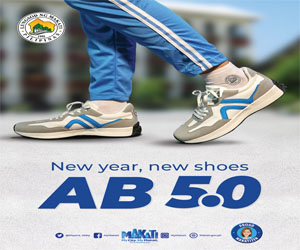 Nation
SHOW ALL
Calendar