PBBM invites China's first couple to visit PH
TO reciprocate the warm welcome received by the entire Philippine delegation during President Ferdinand Marcos Jr.'s first state visit to China, President Marcos has extended an invitation to Chinese President Xi Jinping and his wife, First Lady Peng Liyuan, to visit the Philippines.
"After this state visit, our President invited President Xi Jinping and his wife first lady, First Lady Peng Liyuan, to come to the Philippines," Romualdez said in an interview upon his arrival from China last January 5.
The Speaker, a part of the Philippine delegation, declared that President Marcos' state visit to China was a resounding success and that the two leaders shared mutual respect and rapport during the President's three-day trip to the country.
Romualdez also shared that even the two First Ladies had "chemistry" between them, much like President Marcos and President Xi Jinping.
"You can see that there was chemistry right from the start," Romualdez said.
Romualdez said the China state visit also opened doors for interparliamentary cooperation and exchanges between the two countries' congresses.
"The state visit was highly successful because there were many engagements at different levels. For instance, we had our first meeting with the standing Chairman of the National People's Congress (of China), almost my equivalent," he said.
"So, their parliamentary system lends itself to these interparliamentary exchanges, which were basically reiterated. So, upon the instruction of our President, we shall engage our counterparts at the Parliament at our Senate and Congress level," he said.
"We have many, many areas of agreement, so we want to further strengthen that by direct engagement at the various levels," Romualdez added.
AUTHOR PROFILE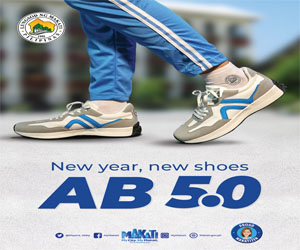 Nation
SHOW ALL
Calendar