ROMUALDEZ WITH NEWLY-ELECTED CONGRESSMEN — Newly-elected members of the House of Representatives for the 19th Congress led by Ilocos Rep. Sandro Marcos pay a courtesy call on Majority Leader Martin Romualdez in his Makati residence and throw their support behind the move of NUP to elect the Leyte congressman as the next Speaker. Also in photo are (from left) Reps. Jose Gay Padiernos (GP party-list), Bong Teves (TGP party-list), Zaldy Co (Ako Bicol party-list), and Jojo Ang (Uswag Ilonggo party-list). Photos by VER NOVENO
NUP backs Romualdez for speaker
THE National Unity Party(NUP) on Thursday expressed its full support to the Speakership of Leyte Rep. Martin G. Romualdez in the 19th Congress.
"In a consultation with the NUP Members of the House of Representatives it was unanimously agreed to endorse Rep. Romualdez as the Speaker for the coming Congress," NUP Spokesman Reginald Velasco said in a statement.
This decision was arrived at in recognition of his exemplary service as Majority Leader of the 18th Congress and his proven ability as a consensus builder for the different political parties in the House of Representatives added Velasco.
NUP is one the political parties accredited by the Comelec as a major national political party in the recently concluded elections.
NUP is poised to be one of the largest political parties in the 19th Congress.
Romualdez, Lakas-Christian Muslim Democrats (Lakas-CMD) President, has officially secured his fifth term as Leyte 1st district congressman following the May 9 elections.
Romualdez, who ran unopposed in his district, garnered a total of 181,480 votes.
His proclamation took place at 9:40 a.m. Wednesday at the Province of Leyte Old Legislative Building here.
Romualdez said he would focus on further providing for his constituents on the matters of education, health, livelihood, and recovery from the coronavirus disease-19 (COVID-19) pandemic.
"Nandito pa tayo sa pandemya, sana endemic na po. Kailangan talaga, we have to bring back our economy," the Lakas-CMD president said.
He vowed to work hard so that his constituents would have "money in their pocket so that they have food on their table, they can have their children go to school, and the family will be attended medically".
Romualdez is one of the campaign managers of incoming vice president Sara Duterte.
Duterte chairs the Lakas-CMD.
Romualdez is a lawyer from University of the Philippines (UP) and president of Philippine Constitution Association (Philconsa) or the oldest and most respectable association of legal luminaries in the country.
He finished his undergraduate studies with a degree in Bachelor of Arts in Government from Cornell University in Ithaca, New York in 1985.
In 1988, he obtained a Certificate of Special Studies in administration and Management from Harvard University in Boston, Massachusetts.
He then proceeded to law school, earning his Bachelor of Laws from the UP College of Law in the University of the Philippines in Diliman, Quezon City, in 1992.
Before his stint in government, Romualdez served as concurrent trustee and president of Doña Remedios Trinidad Romualdez Medical Foundation and Dr. Vicente Orestes Romualdez Educational Foundation.
In 1995, he started working as director and legal counsel for the CARPA Realty Development Corporation, and as trustee for Remedios Trinidad Romualdez Medical Foundation.
Romualdez was the former chairman of the Board for Equitable PCI Bank, as well as Director for a host of stellar companies, among them Philippine Commercial International Bank, Equitable Card Network, EBC Investments, Inc., Equitable Savings Bank, PCI Leasing Corporation, and PCI Capital Corporation, among others.
One of the laws principally authored by Romualdez was Republic Act (RA) No. 10754, which exempts more than 1.5 million persons with disabilities (PWDs) from the payment of 12-percent value added tax (VAT) on certain goods and services. It was enacted in the 16th Congress or during the time of the Aquino administration.
This 18th Congress, Romualdez authored the following laws: RA 11463 or Malasakit Centers, RA 11589 or Modernization of the Bureau of Fire and Protection (BFP), RA 11569 or An Act Extending the Period of Availment of the Estate Tax Amnesty, RA 11469 or the Bayanihan to Heal as One Act (Bayanihan Act 1), RA 11494 or the Bayanihan to Recover as One Act (Bayanihan 2), RA 11534 or the Corporate Recovery and Tax Incentives for Enterprises (CREATE) Act, RA 11510 or An Act Institutionalizing the Alternative Learning System in the Basic Education for out-Of-School Children in Special Cases and Adults, RA 11517 or An Act Authorizing the President to Expedite the Processing and Issuance of National and Local Permits, Licenses and Certifications in Times of National Emergency, RA 11525 or An Act Establishing the Coronavirus Disease 2019 (COVID-19) Vaccination Program Expediting the Vaccine Procurement and Administration Process, RA 11465 or 2020 national budget, RA 11518 or 2021 national budget, RA 11466 or An Act Modifying the Salary Schedule for Civilian Government Personnel and Authorizing the Grant ofAdditional Benefits, RA 11467 or An Act Institutionalizing Good Manners and Right Conduct and Values Education in the K to 12 Curriculum, RA 11566 or the Conversion of the Schistosomiasis Control And Research Hospital in Palo, Leyte into a general Hospital to be known as the Governor Benjamin T. Romualdez General Hospital and Schistosomiasis Center and increasing the hospital's bed capacity from 25 to 100, RA 11567 renaming the Eastern Visayas Regional Medical Center in Tacloban City into Eastern Visayas Medical Center and increasing the hospital's bed capacity from 500 to 1,500 beds, RA No. 11703 which paves the way for the creation of the Samar Island Medical Center, among others. By RYAN PONCE PACPACO
AUTHOR PROFILE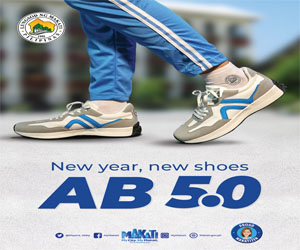 Nation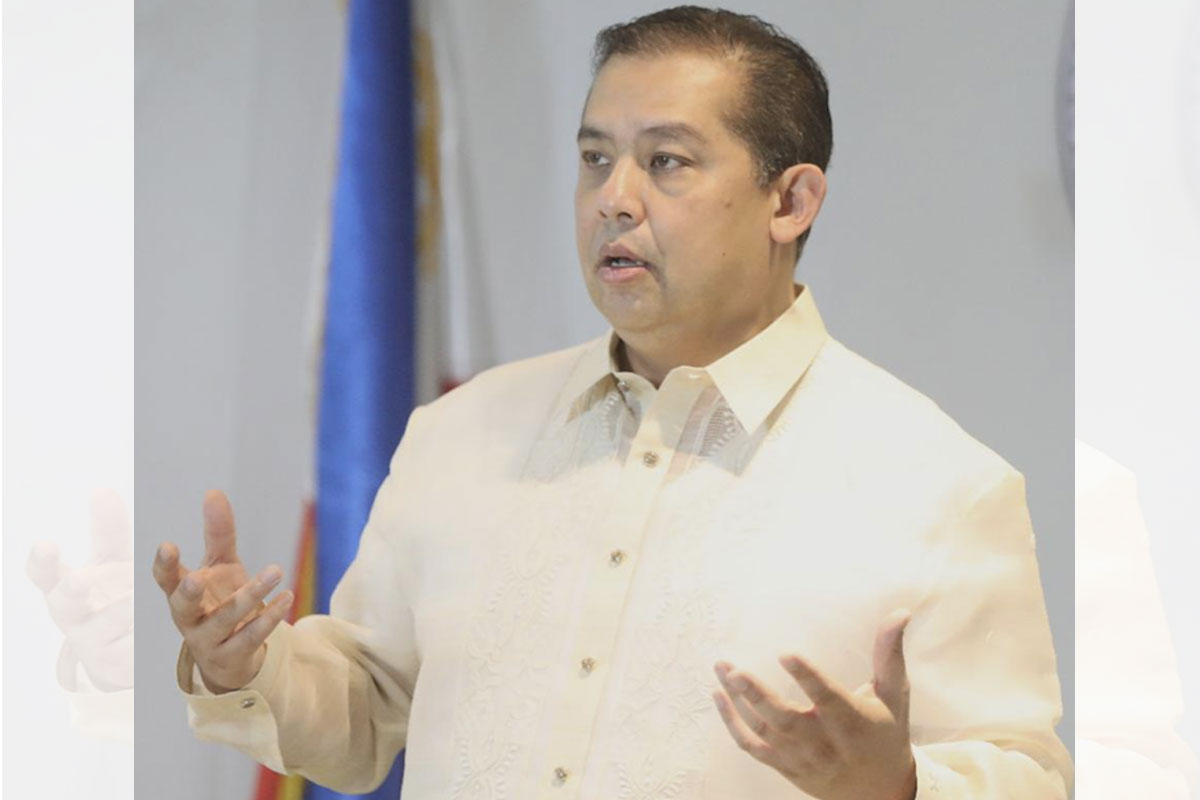 SHOW ALL
Calendar