Duterte: Serving Filipino people a humbling experience
PRESIDENT Rodrigo Duterte, in his final State-of-the-Nation-Address on Monday at the Batasang Pambansa, said despite the challenges he faced as the head of state, it has been a humbling experience for him to serve the Filipino people.
In a more than two hours speech, President Duterte enumerated his administration's accomplishments.
He said since 2016, the Office of the President has issued 138 EOs, 43, AOs, 86 memorandum circulars, 52 memorandum orders and 1,048 proclamations.
"Thanks to the Comprehensive Tax Reform program that enabled us to fund infrastructure projects, today we can see the tangible results around," President Duterte said.
"I have directed agencies to be on full speed to ensure that our flagship project will be completed within my turn, especially those that would help disperse economic activity outside Metro Manila.
"We also saw to make long lines a thing of the past by streamlining government processes. These efforts are embodied in the Ease of Doing Business Act.
"Thank you, Congress," the President said.
In addressing corruption, the President said:" Nobody can stop corruption unless you overturn the government completely. If I were the next president, if there is a need for you to change everybody in the system then you declare martial law… Kung di mo gaganunin, walang mangyayari."
Duterte again thanked Congress for passing universal access for tertiary education, universal healthcare act, Malasakit Centers Act and most especially for the passage of Bayanihan 1 and 2 bills.
President Duterte also acknowledged the vital role of local government units in bringing an end to the communist movement.
"I have to admit, never did I imagine that my presidency would not only be judged by how I made good on my campaign promises but how well I led our nation during the global pandemic," he said referring to the COVID-19 pandemic that wreaked havoc globally.
SONA ATTENDEES
Among those who attended the last SONA was Chief Justice Alexander Gesmundo who attended the President' s last SONA at the Batasang Pambansa in Quezon City.
Gesmundo, 64, is Duterte's 4th chief justice appointee in less than three years after Teresita Leonardo-De Castro, Lucas Bersamin, and Diosdado Peralta.
He will serve as chief justice for five years or until he reaches the mandatory retirement age of 70 on November 6, 2026.
The new chief justice obtained his law degree from the Ateneo de Manila University in 1984 and passed the Bar the following year.
PEACEFUL SONA
The Philippine National Police described as generally peaceful Monday's SONA.
PNP chief General Guillermo Lorenzo T. Eleazar congratulated the National Capital Region Police Office headed by Major Gen. Vicente D. Danao Jr. for a job well done in keeping the President's last address to the nation as peaceful and orderly as possible.
As of 12 noon, the NCRPO estimated the number of anti-government protesters in Quezon City as around 2,750 only. However, the demonstrators dispersed peacefully.
There were no untoward incidents reported during the demonstrations even as police tightened their security in and around Metro Manila and banned the entry of people with no identification cards.
However, a member of the NCRPO Civil Disturbance Management reportedly suffered a heart seizure while on duty at the north gate of the House of Representatives along IBP Road in Barangay Payatas.
The policeman from Q.C. Police District Station 16 was taken to the Rosario Maclang General Hospital for treatment.
Police jammed signals near the area as part of their security preparations.
Danao said that they and the Q.C. local governments have talked leaders of protesting groups into holding their mass actions in a limited area, of which the St. Peter's Chapel in Tandang Sora will be the nearest point to Batasang Pambansa where they can converge. With Hector Lawas
AUTHOR PROFILE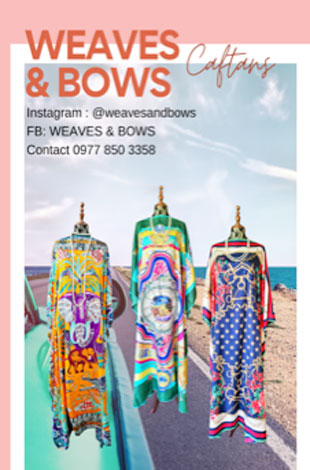 Nation
SHOW ALL
Calendar