Zinampan gave Gen. Eleazar a big headache
OUR deepest condolences to the family of Manila City Engineer Armand Andres on the passing of his mother recently due to an illness. Let us pray for the eternal repose of her soul.
***
Philippine National Police (PNP) chief Police General Guillermo Eleazar was well within his rights when he lost his cool at the sight of the policeman who shot dead a hapless woman in cold blood practically over nothing and more despicably, while he was under the influence of liquor.
Eleazar also extended his apologies and condolences to the family of the victim who was seen on video being confronted and then later shot dead, pointblank, by the said police officer in Quezon City on Monday.
The good top cop also apologized to the public for the dastardly act committed by a member of the PNP.
The erring cop was identified as Police Master Sergeant Hensie Zinampa, assigned at the Philippine National Police – Police Security and Protection Group. He was said to be off-duty when the shooting happened.
What is even more appaling is that when arrested later, Zinampa flatly denied having killed the victim even if the entire incident was caught on video. He lied through his teeth instead of showing any remorse.
I saw the video that preceded the shooting incident. The 52-year-old woman was telling the cop to stop already, in a very mild manner.
The cop resented this, took her by the head and then shot her. It was not clear who was filming the entire thing.
The daughter of the victim was then shown being interviewed and in it, she said that her mother was not doing anything when the rogue cop suddenly confronted her. The girl said that the cop earlier had an altercation with one of her family members (can't exactly recall if it was her father or brother) and according to her, they were both drunk then.
Gen. Eleazar was seething with anger while confronting Zinampan and asking him what was in his mind when he killed the helpless woman. He repeatedly questioned Zinampan who he thinks he is by doing that.
The poor Gen. Eleazer was a picture of too much frustration and disdain and I'm almost certain that if there were no cameras around, he could have done so much more.
Can't blame him for the outburst. In fairness, Gen. Eleazar had been and is doing everything humanly possible to help build strong public confidence in the police in every post that he had held.
In fact, the appointment of Gen. Eleazar was warmly welcomed by many, including yours truly, although I have not had any chance to meet him personally. My only basis of knowing him are testimonials about his character and integrity as a decent police officer.
Now comes this incident of a senseless killing. An off-duty cop shoots to death, unprovoked, an unarmed woman, pointblank and most specially, while reeking of liquor.
Instead of coming up with sweeping generalizations, let us give the PNP, under the leadership of Gen. Eleazar, to prove its real worth.
Let us be fair to the rest of the PNP members, the vast majority, who are doing their jobs properly.
Let us hope that the incident will be used by the Zinampan's colleagues in the PNP as a challenge to do better and prove to one and all that Zinampan is an ugly exception.
It would be very difficult to come back from this and most certainly, anti-government trolls will feast on it.
My take on the issue is this. In all organizations, just like a basket of tomatoes, there will always be at least one who is rotten. Always. But it does not mean that all the others remaining in the basket are just as rotten.
***
Jokjok (from Eliseo Peregrino, Jr. of Alaminos, Pangasinan)—-Umuwi si mister ng alas-4 ng madaling araw at inabutan si misis na nasa kama may kasamang ibang lalaki…MISIS: Hoy! Saan ka galing, ha? Anong oras na?!?? MISTER: Bago kita sagutin, sabihin mo muna sa 'kin, sino 'yang lalaking katabi mo sa kama?/MISIS: Ayan, diyan ka magaling! Don't change the topic! Grabe toh!
***
Direct Hit entertains comments, suggestions or complaints. Please have them emailed to itchiecabayan@yahoo.com or text 0919-0608558.
AUTHOR PROFILE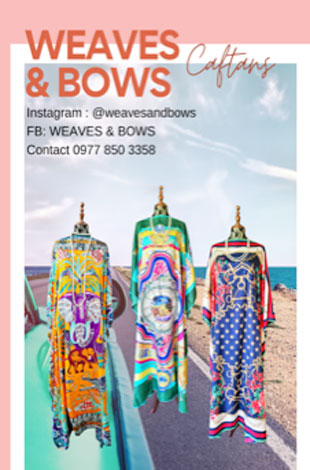 Opinion
SHOW ALL
Calendar