Alcober Tacuyo Embodo
Yolanda scholars thank Tatang
MANY public high school graduates thought their dreams for a better future had vanished when in November 2013, one of the strongest typhoons to hit the Philippines, Yolanda, caused widespread destruction to the country, particularly in the Visayas area.
They knew it would even be more difficult for their struggling families to finance their college schooling.
A month after the onslaught, a lean team of seven from SM Foundation flew to Leyte to conduct preliminary screening of new scholars for the schoolyear. The allotment of scholars per region was 30 but because of the tremendous number of applicants, Ms. Tessie Sy-Coson, Vice-Chairperson of the Foundation, opened more slots for Region 8.
When the team from Manila arrived on the earliest flight, they immediately checked in an available hotel and proceeded to the Leyte Normal University mini Auditorium for the interviews. With the numerous aspiring scholars, the team spent the whole day giving the written examinations.
The following day, the team had to finish the initial interviews and post a list of those qualified; and by the third day, the group split into five teams to conduct visits to the houses of the qualified applicants. Two teams were assigned to Tacloban City proper, another team to interior towns North of Leyte; another team to the Eastern part, another to the Southern part.
The devastation in the interior town were not as bad as those of the City proper so by late afternoon, all visits were done with. But those in Tacloban was another story. Most of the addresses could not be located because houses were swept away; many were on make-shift houses located along the roads, others were living with relatives or friends nearby. The teams had to merge to be able to finish before their departure back to Manila in two days.
The Executive Director for Education of SMFI had to make calls to Manila for instructions as there were more than 100 who qualified for the scholarship.
It was timely that many individuals including balikbayans were visiting Leyte and after a series of meetings with SM Foundation, decided to help and sponsor scholars from the province. Their financial assistance was coursed through the Foundation.
The scholars have since graduated and are now employed.Many of them were flown to Manila to be presented to their benefactor. Some were on their first airplane trip, some were in Manila for the first time.
The Foundation tried its very best to make their visit memorable. Aside from their hotel booking near the SMX, they were made to rehearse their presentation numbers while some were to share their experiences as a scholar. After dinner, they were treated to a tour of MOA and the following day were treated to a movie. They flew back to Tacloban at the last flight out.
Where are they now?
One of the "Yolanda scholars" is Glenn Paul Embodo, the son of a tricycle driver and food vendor.
He graduated cum laude with a double degree: Bachelor of Science in Accountancy and Bachelor of Science in Accounting Technology from the Saint Paul School of Professional Studies in Tacloban City. He currently works with BDO and is a tax associate. Embodo belonged to the special science class in high school.
He applied for the scholarship in Tacloban City with the written qualifying examinations held at the Leyte Normal University.
"The most memorable part of the process was to get inside the room were the exam was to be held. It was a riot with a lot of students from different parts of the region but nevertheless we had our turn and passed the exam," he shared.
It was SM Foundation Consultant Neny Regino who interviewed him. "I said to myself, it's my time to share how I did great with my studies and I'll have a spot on the 100 scholarships that will be given. I boasted all my achievements because I really wanted to impress my interviewer and have a scholarship." He is grateful for the opportunity to become Tatang's scholar. Two of his classmates from high school also became scholars and earned their degrees.
"I thanked God for you Tita Neny for giving me the opportunity to become Tatang's scholar. God knows how thankful I am to you and to the Sy Family."
Working as an Accounting Assistant at Sanford Marketing Corporation (SMCo) for almost two years now, Jececa Tacuyo is very much happy to serve SM. "To be an employee of this corporation is my way of giving thanks to Tatang after all the help he gave me," she said. Sanford Marketing Corporation is commonly known as SaveMore Market, an affiliate of SM Markets.
According to Tacuyo, her family was very much affected by typhoon Yolanda. They lost their house, crops in the ricefield, sacks of rice kept for lean months, clothes, and even her scholastic medals. "The feeling of being poor became even worse when Yolanda came." She recalled her family not having enough money to buy food. "We really depended on the relief goods that good people gave. But despite that I'm still thankful to God because no one in my family died."
When school year began in June 2014, she was still unsure whether she was accepted as an SM scholar. Nevertheless, she decided to enrol at Saint Paul School of Professional Studies for a degree in Accountancy.
"I enrolled at that school even though my family can't afford it because I know that GOD is preparing something for me, all I have to do is to wait and be patient." She waited, hoped and prayed for a scholarship. A week before prelims, she learned she did not make it in another scholarship she applied for. "I cried but I told myself that there is something better for me." True enough, her mother would later inform her that she was accepted as a scholar of SM Foundation. It was an emotional moment for mother and daughter. "I can feel the joy in her heart even though she was about to cry." Today, she is supporting her sister's education and helping her family financially. "Until now I'm still and will be always be thankful to Tatang and to SM Foundation for the opportunity that I received and for making me who I am now."
Another scholar, Peter Paul Alcober graduated with a BS Accountancy degree from the Saint Paul School of Professional Studies. The son of a farmer, he recounted that Typhoon Yolanda destroyed all belongings except for their clothes. They had to construct a "barong-barong" to shelter them temporarily. He learned about the SM scholarship over the radio, went to the LNU and applied. Then the rest is history. After graduation he worked as an auditor in a logistics company in Quezon City. However, he decided to go back to Leyte at the height of the pandemic and pursued supplemental studies for teaching. He looks forward to land a job with DepEd.
"I am so thankful to SMFI because they granted my dreams. I am happy and proud that I am an SM Scholar."
AUTHOR PROFILE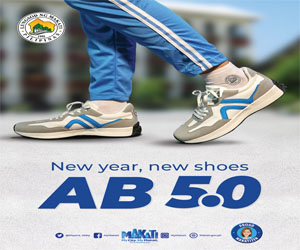 Provincial
SHOW ALL
Calendar