Work in unison
THE incoming government deserves the support of all sectors of society, including the political opposition, as it addresses the major problems confronting the people.
With meager financial resources and a huge foreign debt, the successor of President Duterte will find it difficult to meet the many needs of the burgeoning population.
And some quarters fear that the new administration may impose new taxes to fund socio-economic development programs and projects throughout the country.
Thus, we cannot overemphasize the importance of instituting remedial laws to make sure that the people, notably the poor, have access to low-priced goods and services.
"Ang mahalaga ay huwag masyadong mahirapan ang taumbayan habang gumagawa ng paraan ang bagong administrasyon para lumago uli ang ekonomiya," said a worker.
After the May 9 national and local elections, we, like other well-meaning Filipinos, urge the victors and the vanquished to set aside their political differences.
They ought to work in unison if we are to succeed in addressing our major problems, particularly hunger, poverty, unemployment, homelessness, high prices and corruption.
In the view of many, our politicians and their followers need to be shocked into realization "na walang mangyayari sa atin kung lagi na lang tayong nag-aaway dahil lang sa pulitika."
We hope to see the countryside, where majority of the poor work and live, bloom.
Thus, we look forward to seeing a united Philippines after the upcoming political exercise.
AUTHOR PROFILE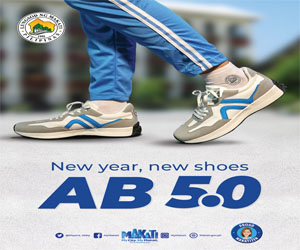 Opinion
SHOW ALL
Calendar