WHO'S IN, WHO'S OUT IN THE LATEST PNP REVAMP?
ON Friday, PNP chief, General Jun Azurin ordered another major reshuffling of key police posts across the country which affected 11 senior officials, a mix of Philippine Military Academy graduates or Peemayers, PNP Academy products or the so-called 'Lakans' and a lawyer who joined the force in September 1991 and rose to become one of its finest officers.
Thirty-eight days before his scheduled retirement this coming April 24 which has triggered wide speculations on who will replace him as the country's top cop, Gen. Azurin of PMA Class 1989 implemented his 2nd major reshuffle this year. Three of those affected are graduates of Fort del Pilar in Baguio City namely Brigadier Generals Oliver Enmodias, Mafie Bazar and Sydney Hernia. Enmodias, a member of PMA Class 1990 who will retire this coming November 12 is the new PNP Director for Research and Development.
Enmodias, a former head of the PNP Integrity Monitoring and Enforcement Group got his 2nd-star as the Area Police Command-Northern Luzon Deputy Director since August 8 last year. He replaced Major Gen. Alessandro Abella of PNPA Class 1989 who retired last Monday after reaching the mandatory retirement age of 56.
Bazar and Hernia are both members of PMA Class 1992. Bazar, named as the Cordillera police regional office director last August 8 will retire on October 15 next year. He will get his 2nd-star as the new APC-Northern Luzon deputy director vice Enmodias.
On the other hand, Hernia, the Police Regional Office 4-B director in Mimaropa region since January 4, 2022 is the new PNP Anti-Cybercrime Group director. Retiring on October 20, 2025, Hernia will get the chance to be promoted to the rank of Major General once a House-approved PNP Reorganization Bill is approved by the Senate and signed into a law by PBBM.
As contained in the proposed amendments to Republic Act 6975 or the Department of Interior and Local Government Act of 1990, the PNP Anti-Cybercrime Group, the Maritime Group, the PNP Intelligence Group, Aviation Security Group, Drug Enforcement Group, Highway Patrol Group and Forensic Group will all be headed by an official with the rank of Police Major General.
Friday's reshuffle was actually triggered by the retirement of PNP Civil Security Group director, Major Gen. Eden Ugale of PMA Class 1990. Ugale was replaced as PNP-CSG director by Brig.Gen. Benjie Silo Jr., a lawyer and erstwhile director of the Police Regional Office 11 in Southern Mindanao.
Brig. Gen. Silo was the director of the Southern Mindanao police regional office since March 1, 2022. Known for rising above his other peers despite not being a product of the PMA nor the PNPA, Silo successfully steered the PRO11's campaign against drugs and other forms of criminality and terrorism since he became its director three months before former President Duterte's term officially ended.
Retiring on June 6, 2025, Silo was retained as Southern Mindanao police director by the PNP leadership after PRRD's term ended. In short, he served as PRO11 director during the 1st eight months of the young Marcos presidency. The official will get his 2nd-star with his new position.
The rest of the newly-designated officials are PNPA graduates. One of them is Brig. Gen. Anthony Aberin, a proud member of PNPA Class1993 who was named by Gen. Azurin as PNP Aviation Security Group director last August 8 before being designated as the new Police Regional Office 7 director in Central Visayas. The latter will be retiring on August 23, 2026.
After serving as PNP-ASG head, Aberin takes over as the new PRO7 director vice his classmate from PNPA, Brig. Gen. Jerry Bearis who in turn will be the new PNP-ASG chief. Brig. Gen. Bearis's stint in Central Visayas since last December 20 has been marred by a series of unfortunate events.
Many officials said Bearis, who will be retiring from the police force this coming July 15, could have stayed at PRO7 until his retirement this year if not for the string of deadly gun attacks in the region, specifically the series of gun-slayings in Negros Oriental, the latest of which resulted in the death of Governor Roel Degamo and eight others.
This week, gunmen also struck in Asturias, Cebu killing a barangay captain and his wife before fleeing. I learned that both DILG Secretary Benhur Abalos and Gen. Azurin have agreed there was an obvious failure of intelligence on the part of some ranking PRO7 and Negros Oriental police officials leading to the death of Degamo. Expect some changes in the PRO7 with the entry of Aberin.
On the other hand, Brig. Gen. Alden Delvo, a lawyer from PNPA Class 1995 was named as the new PRO11 director vice Brig. Gen. Silo. Retiring on April 25, 2024, Delvo is a known Davao Boy who occupied a number of sensitive positions in the police force during the previous Dueterte presidency. He got his star-rank as director of the PNP Firearms and Explosives Office.
Brig. Gen. Doria, a no-nonsense product of PNPA Class 1992 is now the new Mimaropa police director vice Brig. Gen. Hernia. Brig. Gen. Doria was named by Gen. Azurin as PNP-ACG director on August 8 last year in recognition of his long service in the unit where the latter became its chief of staff and later deputy director.
For a number of years, Doria, a former Highway Patrol Group officer who became a Cebu City police director, was a regular fixture at the PNP-ACG, serving under a number of directors. He was one of the ACG officials who orchestrated a plan to have a world-class ACG building in Camp Crame until the plan came into fruition when the modern facility was inaugurated by Gen. Azurin and Doria, already as its director last November. Doria will retire from the service this coming December 10.
His classmate from PNPA Class 1992, Brig. Gen. David Peredo, a veteran PNP Anti-Kidnapping Group officer will be the new Cordillera police director vice Brig. Gen. Bazar. Peredo, who will retire from the force on July 22, 2025 used to be the PRO5 Deputy Regional Director for Administration in Bicol region.
Brig. Gen. Andrew Cayad of PNPA Class 1994, designated as PNP Intelligence Group director by the PNP chief last August 4 has been transferred to the PNP Directorate for Operations. Cayad will be retiring from the police force this coming August 16.
He will be replaced by Colonel Romeo Macapaz, the erstwhile Senior Police Assistant at the Office of Major Gen. Jonnel Estomo, now the PNP Deputy Chief for Operations. A former basketball buddy, Macapaz, a former top officer of the PNP Directorate for Intelligence is from PNPA Class 1995. The official who was adjudged as the 'Most Improved Rider' of the Class 03-2022 of the PNP Highway Patrol Group Motorcycle Riding Class, will get his star-rank with his new position.
AUTHOR PROFILE
Opinion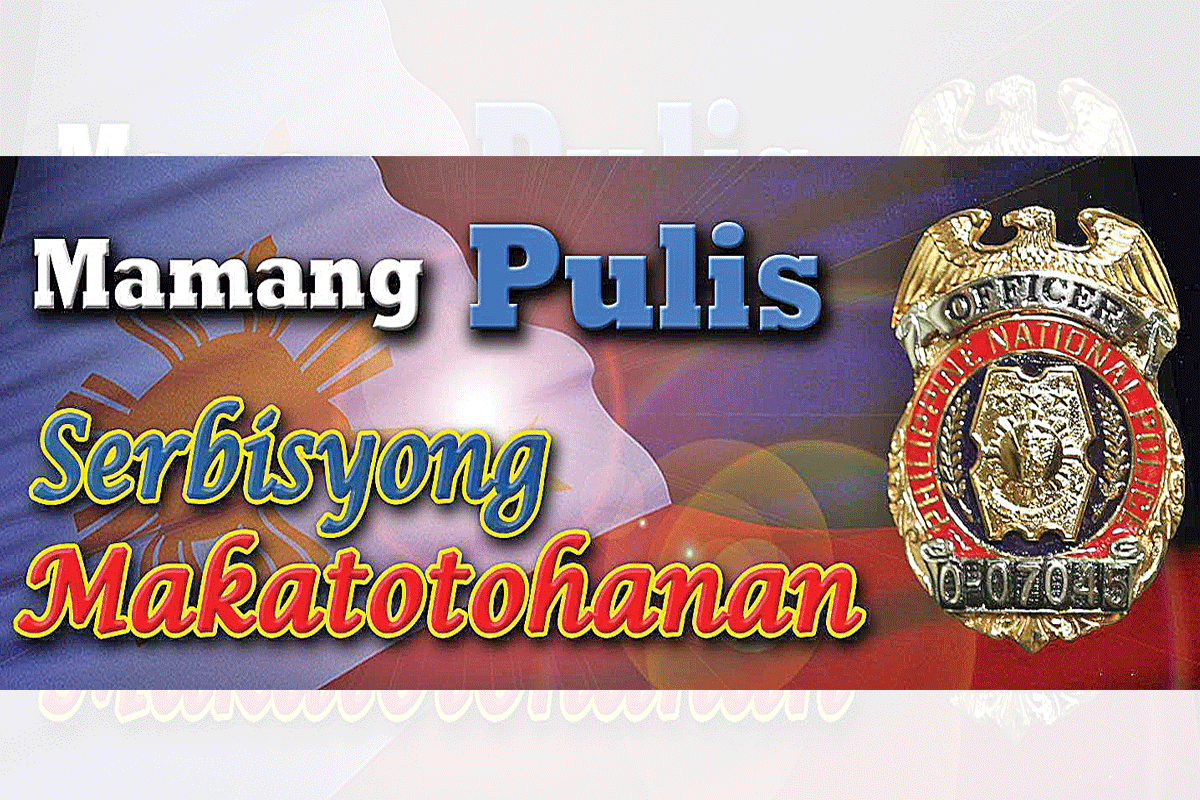 SHOW ALL
Calendar