WHO calls for digital health to fast track UHC coverage
THE World Health Organization (WHO) has called on countries in the South-East Asian region to improve the quality of health care by harnessing digital health as well as to fast track Universal Health Coverage (UHC).
"Digital health can significantly improve the quality, accessibility, affordability and sustainability of person centric health services and effectiveness of disease management. Digital health is a critical imperative today as it can democratize healthcare and fast track what our Region has been working intensely towards since 2014 – the universal health coverage," said Dr Poonam Khetrapal Singh, Regional Director WHO South-East Asia Region.
In the Philippines, telehealth industry is growing significantly and has accelerated the shift from traditional in-person medical consultation to tech or digital consultation through telehealth medicine apps like Doctor Anywhere and KonsultaMD.
Health experts noted that the shift to digital health helped strengthen health systems, prevent disease and enhance service delivery at the global, national and sub-national level.
WHO said the global conference was initiated "aimed at invigorating a high-level global dialogue on the foundations of digital health for UHC – the policies, interoperability, standards, capacity, public engagement, and governance required for an impactful transformation".
The conference was attended by representatives and senior digital health delegates from about 40 WHO Member countries including G20 member states representatives, and global health development partners, philanthropies, multilateral financial institutions, health policy makers, digital health innovators and influencers.
The conference focused on coordinated efforts to address the challenges of UHC with responsive deployment of current and emerging digital technologies. Pooling investments in developing Global digital public health was also discussed. Pooling of investments can be created by a pledge fund that can support resource constrained settings to build-up governance, institutional and workforce capacities, and connect digital health initiatives. By Bhaby See
AUTHOR PROFILE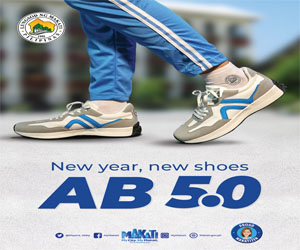 Health and Wellness
SHOW ALL
Calendar