'Where can you find real hope?'
Jehovah's Witnesses offers free online lecture on
AS the world's hope and happiness continue to decline, Jehovah's Witnesses invite the public to a free online lecture entitled, "Where Can You Find Real Hope?" on April 10, 2022.
Gallup's 2021 "End of Year" survey found that in addition to people around the world reporting a decline in their happiness and hope, the pandemic is still affecting people's fears and expectations. "Facing 2022, the perception is that we are rather in a chronic situation without a clear end," Gallup's president Kancho Stoychev said.
In contrast, the Witnesses' lecture "Where Can You Find Real Hope?" will offer a solid basis for a positive outlook. This 30-minute program will provide concrete reasons for confidence in the hope promised in the Bible. The lecture is the first of two special events in April hosted by the Witnesses in all 119,297 congregations of Jehovah's Witnesses around the globe. In the Philippines, this lecture will be heard in the Kingdom Halls of Jehovah's Witnesses or can be accessed via videoconferencing.
"The Bible describes a future without pain, without suffering even without death, right here on earth," said Robert Hendriks, U.S. spokesman for Jehovah's Witnesses. "Many people are surprised to find out that God's original purpose is for people to live in perfect health in perfect conditions on earth. His purpose has never changed and will soon be realized. The lecture will include a number of solid reasons why we can have faith in the Bible's promises."
The public is also invited to the annual observance of Jesus Christ's death on the evening of April 15, 2022. This is the most important event of the year for Jehovah's Witnesses. For last year's virtual event, over 8.6 million Witnesses were joined by more than 12.6 million visitors. The total attendance of 21,367,603 marked a 19.7% increase from 2020. The Memorial will be conducted in the Kingdom Halls of Jehovah's Witnesses or can be observed via videoconferencing.
Admission to both programs is free, and no registration is required. Information on attending locally is available at jw.org.
AUTHOR PROFILE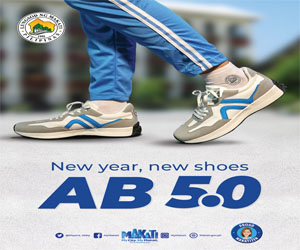 Miscellaneous
SHOW ALL
Calendar