What other bets are promising Mayor Isko has already fulfilled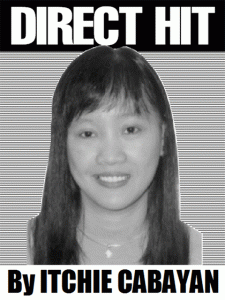 Mayor Isko Moreno became the subject of rabid attacks on social media as soon as he declared his Presidential bid for the 2022 elections under the Aksyon Demokratiko party,
No less than the highest official in the land has labeled him a 'çallboy.'
When VP Leni Robredo announced her decision to join the presidential race, Mayor Kois was asked by reporter Sandra Aguinaldo for his reaction to Robredo's statement that one of the factors which ' in a way' made her decide to run was Moreno's stance on the Marcoses.
In my humble opinion, it was foul. Mayor Isko never mentioned Robredo in a bad light when he announced his candidacy. Then came the #WithdrawIsko. Was it coincidental? You be the judge.
Then, there were malicious posts picturing Mayor Isko as an NPA. No less than communist leader Joma Sison denied this and even said Mayor Kois does not qualify. As if.
Lamentably,a supposed reputable newspaper then joined what appears to be a concerted effort to smear Mayor Isko and derail his candidacy. He was even branded as a ' porn star' by the same paper. This is another low blow and the fact that it came from a mainstream media outlet is truly disappointing.
Of late, there are attempts to paint Mayor Kois as someone who did not really come from the poor sector. That he never really grew up as a scavenger and a squatter, even if his life had always been an open book.
The race had not yet officially begun and yet, Mayor Kois is already being hit left and right.
Mayor Kois being the subject of brickbats from all sides can actually be taken as a good sign. It only goes to show that he is clearly a shoo-in for the Presidency and has to be wrecked way ahead of the campaign period.
Mayor Kois is genuinely a poster boy for the so-called rags-to-riches story. He is the only candidate truly in touch with problems being encountered daily by ordinary Pinoys. He is too relatable.
His rise to fame as a city mayor is just unstoppable due to his countless projects that were conceptualized and realized in the shortest time possible. This is the template he wishes to replicate when he becomes President thus, his slogan #BilisKilos.
The pandemic made Mayor Kois shine even more, as the national emergency situation only brought out the best in him when it came to leadership and competence. Manila was always a step ahead of the national government when it came to addressing the pandemic.
Mayor Isko jumped the gun in building quarantine facilities and a molecular testing lab and procurement of equipment and medicines against COVID-19 such as RT-PCR or swab testing machines. This is why Manila is now offering free swab tests to residents and even non-residents. Even the free services in the six city-owned hospitals are now open to non-Manilans.
Manila's vaccination program, whose supervision was entrusted by Mayor Isko to Vice Mayor, Honey Lacuna and Manila Health Department chief Dr. Arnold Pangan, is the fastest at least in metro. Topping these is the record 52-day construction of the 344-bed capacity Manila COVID-19 Field Hospital.
Mayor Isko also embarked on a food security program that provided all families in the city with ample supply for at least six months. He provided teachers and students with free laptops and tablets, complete with pocket wifis and monthly internet load allocation which he recently increased from 10gb to 20 gb. And then of course there is the construction of new schools, hospitals, housing projects and monthly allowances for the senior citizens, students, persons with disabilities and solo parents.
It is clear that only Mayor Isko has come up with tangible prototypes that serve as solid proof of what he can actually do for the country. What I mentioned are but a few and they are all replicable nationwide, if only he is given a chance to become President. What others promise to do, Mayor Kois had already done in Manila. And with flying colors at that!
***
Jokjok (from Jennelyn Garino of Intramuros, Manila)— NANAY: Aba! Himala?! Bakit isang oras ka lang ata sa telepono? Dati anim na oras ka ah. Mabuti naman at nakikinig ka na sa akin na bawas-bawasan mo ang telebabad. Sino ba yung kausap mo?/PEDRO: Hindi ko kilala eh, WRONG NUMBER daw!?! *** Direct Hit entertains comments, suggestions or complaints. Please have them emailed to itchiecabayan@yahoo.com or text 0919-0608558.
AUTHOR PROFILE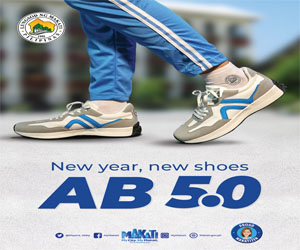 Opinion
SHOW ALL
Calendar