WB cites PH Customs improved performance
THE World Bank Logistics Performance Index (LPI), which measures countries' ability to trade goods across borders with speed and reliability, reported that the Philippines moved up 17 places from 60th in 2018 to the 43rd spot this year out of 139 countries.
Bureau of Customs (BOC) Commissioner Bienvenido Rubio expressed satisfaction with the report, stating that the improved customs ranking proves the effectiveness of the Bureau's performance and trade facilitation program.
"The latest results of the World Bank Logistics Performance Index (LPI) prove that the BOC is on the right track as regards trade efficiency.
We shall continue these trade facilitation efforts while implementing new measures to maximize the performance of Customs processes."
Economies are rated based on customs performance, infrastructure, international shipments, logistics competence and equity, timeliness, and tracking and tracing metrics. Conducted from September 6 to November 5 last year, the survey consulted logistics professionals to assess how easy or difficult it is to trade manufactured goods with various countries.
In particular, the Philippines ranked 59th in customs performance this year, up from 85th in 2018.
BOC has been conducting studies over the years to assess the effectiveness and efficiency of border procedures relating to goods imports, exports, and transit movements. It aided the Bureau in identifying and addressing relevant bottlenecks in an efficient manner.
A complete assessment of trade facilitation needs and priorities was also evaluated and implemented, as well as periodic monitoring and measuring of the outcomes of specific initiatives, policies, and programs.
BOC is now working to achieve a digital approach to Customs processes to further enhance its effectiveness.
"We will continue to automate our systems and processes, computerize our work, and modernize our facilities and procedures. We are setting our goals towards the achievement of our priority programs under the guidance of President Ferdinand Marcos Jr.," Rubio said.
AUTHOR PROFILE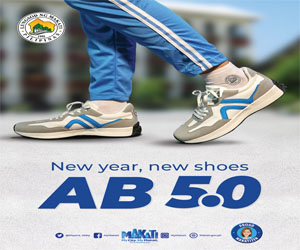 World
SHOW ALL
Calendar