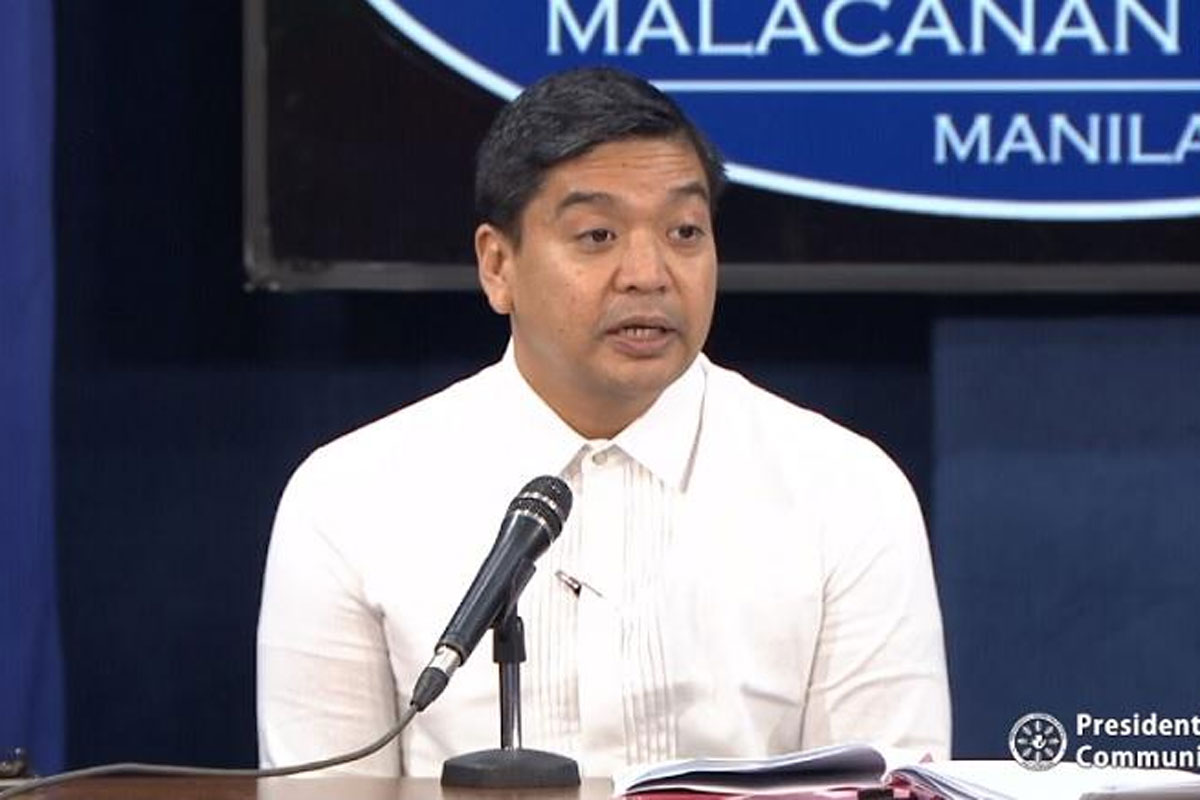 VP Sara asked to look into COA report on DepEd failure to repair schools
AHEAD of the opening of schoolyear 2022-23, Camarines Sur Rep. LRay Villafuerte has brought to the attention of Vice President and Education Secretary Sara Duterte-Carpio the reported failure of the Department of Education (DepEd) in the past administration to fix and equip with furniture like desks and chairs more than 75% of almost 11,500 classrooms whose repair was already funded in last year's national budget with a hefty amount of nearly P9.5 billion.
"We are hopeful that Vice President and concurrent DepEd Secretary Inday Sara (Duterte-Carpio) could look into her agency's low accomplishment rate last year for its Basic Education Facilities Fund (BEFF)—as flagged by the COA (Commission on Audit)—in the hope that the Department could, on her watch, put on the front burner the overdue makeover of almost 9,000 classrooms whose repair was already tucked in the BEFF's P9.467-billion outlay in 2021," Villafuerte said.
A three-term governor before his election to the House of Representatives, Villafuerte said that "in CamSur alone, the DepEd failed last year to patch up more than 1,800 classrooms in Iriga City and 35 municipalities, even if the refurbishment of these facilities was already included in last year's allocations for the BEFF and QRF (Quick Response Fund) for school repair and provision of new furniture for both students and their teachers."
Villafuerte, the National Unity Party (NUP) vice president for political affairs, was referring to the 2021 audit report on the DepEd by the COA, which bared that only 2,689 or 23.45% of the 11,468 classrooms funded for repair in the General Appropriations Act (GAA) were actually mended last year.
"It was apparently a matter of low absorptive capacity and not a funding issue," said Villafuerte, "given that nearly 80% of the repair budget had been obligated to the DepEd last year."
Citing the COA report, he said that as of December 31 last year, a total of P7.483 billion or 79.04% of the BEFF budget had already been obligated, leaving only P1.984 or 20.96% of the total allocation unused.
Villafuerte, in citing the same COA report, said that in Camarines Sur a total of 1,405 classrooms in 296 schools in 35 municipalities were supposed to have received a combined BEFF allocation of P451.66 million last year for repair, but none of these projects was funded.
For instance, he said, the capital town of Pili was supposed to have received P32.59 million from the BEFF for the repair of classrooms in 16 schools, but none was actually repaired because of no fund release from the DepEd.
He said that Buhi and Bula towns had the biggest number of unfunded repair projects, as they were supposed to have received, respectively, P32.43 million for the repair of classrooms in 30 schools and P25.3 million for fixing classrooms in 21 schools.
As for the QRF, Villafuerte said 121 schools in Iriga City and 22 municipalities were supposed to have received P560.35 million from this separate Fund for the repair, rehabilitation or replacement of classrooms, but none of these projects was funded last year.
He said those with the biggest number of unfunded QRF projects were Buhi, which was supposed to have gotten P105.34 million for mending classrooms in 19 schools; Iriga City, P104.5 million for 21 schools; Nabua, P95.22 million for 9 schools; and Pasacao, P15.71 million for 9 schools. The capital of Pili did not get its P3.96 million QRF allocation for the repair of classrooms in one school.
COA's audit report also revealed that none of the targeted 553,338 pieces of furniture—individual tables and chairs for elementary and high school students as well as tables and chairs for their teachers—to be distributed to various public schools was procured in 2021.
The state auditor said in its 2021 report that: "The above low accomplishment rate showed that the BEFF program's target of providing school furniture, repairs and rehabilitation of classrooms and electrification were not fully achieved."
In its recommendation, the COA told the DepEd to "observe strict monitoring and supervision of the overall program implementation to ensure its timely completion and delivery to the intended recipient schools."
The COA recalled that P9.467 billion was set aside by the Congress to the DepEd's BEFF program, comprising an P8.219-billion allocation in 2021 and P1.248 billion more in continuing appropriation from the 2020 budget.
In its 2021 annual audit report on the DepEd, however, the COA noted that 7,679 classrooms remained under construction while 1,110 classrooms were "under procurement" status.
The COA noted that as of end of 2021, all of the chairs and desks intended for teachers and their students remained under "ongoing procurement
This audit report said that of the 963 projects in electrification and installation of solar panels in schools in 2020, only 571 or 59.29% were completed, another 316 were ongoing, and 76 more still under procurement.
AUTHOR PROFILE
Nation
SHOW ALL
Calendar