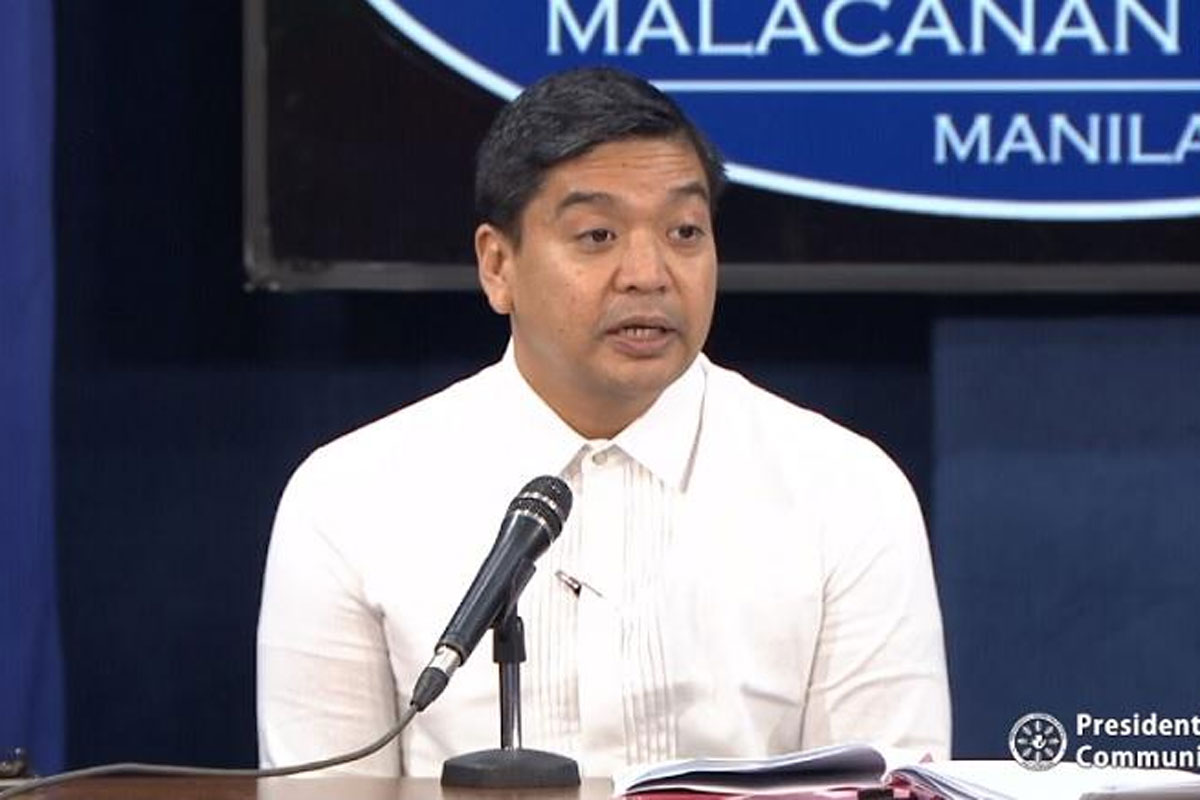 Villafuerte makes final appeal on extended SIM sign-up
CAMARINES Sur Rep. LRay Villafuerte on Sunday made a last-minute appeal to the Department of Information and Communications Technology (DICT) to extend for a month or two the sign-up as the holders of 100 million-plus Subscriber Identity Module (SIM) numbers have yet to list up their SIMs with just a few days to go before the law-set April 26 registration deadline.
Villafuerte reminded the DICT that a non-extension of the four-month registration period, which ends on Thursday, would mean the automatic deactivation the day after of the SIM numbers of subscribers who fail to beat the original registration deadline set by Republic Act (RA) 11934, or the "SIM Registration Act."
He is one of the authors of RA 11934, which made it mandatory for SIM owners to register their SIMs with their respective Public Telecommunications Entities (PTEs) between Dec. 27, 2022 and April 26, 2023, or face the automatic deactivation of their numbers after the deadline set by this law.
"This is an 11th-hour appeal to the DICT to stretch the SIM registration period by a month or two to avoid shutting out from digital and financial inclusion the legion of Filipinos who legitimately own possibly most of the 100 million-plus still-unregistered SIMs at this point," Villafuerte said.
"A non-extension of the registration period will have led to the disenfranchisement come Wednesday (April 26) of the legion of legit SIM owners who fail to beat the deadline for the sign-up, thereby dealing a severe blow to the Marcos administration's efforts to fast-track our country's digital transformation," said Villafuerte.
Villafuerte said the financial and digital exclusion from cyberspace of the countless people in possession of the unregistered SIMs will certainly happen, as the DICT itself has reminded the public that non-registration would lead to the deactivation of SIMs, thereby "barring their users or owners from receiving and sending calls and text messages or accessing their mobile applications and digital wallets."
This developed as DICT Secretary Ivan John Uy said he will meet with representatives of the PTEs and other stakeholders on Monday (April 24)to identify gaps in the SIM registration process.
During Holy Week, Villafuerte had backed the separate appeals of the three PTEs—Smart Communications Inc., Globe Telecom Inc. and DITO Telecommunity Corp.—for the DICT to extend the deadline to give more time to register to the holders of SIMs who will to beat the April 26 list-up deadline because of their lack of the required identification (ID) cards or because of digital challenges like the poor or no Internet connectivity, especially in areas that the PTEs call the "missionary" or faraway sites.
But the DICT later turned down such appeals, saying that while the Department had received the extension requests, it is "sticking with their decision (on keeping the April 26 deadline)."
In a statement on Tweeter before the weekend, the DICT reminded the public to maximize the few days left to register "to promote the responsible use of SIMs and provide law enforcement agencies the necessary tools to crack down on perpetrators who use SIMs for their crimes, consistent with the declared policy of the law."
However, Trade Secretary Alfredo Pascual has backed the extension mainly for the benefit of micro, small and medium enterprises (MSMEs), pointing out that, "Digital payments are what we need to happen to further promote and develop our MSMEs because that's how they can facilitate accessing the market and being able to sell online."
Pascual said at an April 20 news briefing at Malacañan Palace that it will be a "major concern" if the deadline is imposed and not all SIMs have registered … If we really need registration, we need to be able to accommodate such a deadline. Personally, I will go for it, but I do not know the official position of the concerned department."
Villafuerte renewed his extension appeal following the DICT's decision to keep the April 26 deadline, as his proposed grace period of one or two months would "give the DICT, NTC (National Telecommunications Commission) and PTEs time to further intensify their list-up drives from hereon and for the government to fix hitches such as stringent identification requirements, weak or no connectivity and other digital challenges believed behind the low registry turnout."
President Marcos signed RA 11934 on the mandatory SIM registration last Oct. 10, 2022, as the linchpin of government efforts to snuff out text scams, identity theft and other cellular phone (celfone)-based cybercrimes.
As of April 20, or a week before the deadline, the NTC website reported that 76.92 million SIM owners or 45.79% had signed up, with a week left for the registration.
Of the 76.92 million registrants, 37.45 million signed up with Smart Communications Inc. as of last Thursday; another 33.93 million with Globe Telecom Inc.; and 5.53 million more with DITO Telecommunity Corp.
"While we recognize the government's view that shady characters whose SIMs were the tools in their cybercrimes obviously have neither the desire nor intent to actually register their numbers used in scams and other nefarious activities, we must also consider the position of PTEs pushing a deadline extension that legit SIM owners need to be given more time to register their SIMs and avoid disenfranchisement," Villafuerte said.
He noted that, "In separately appealing for an extension, the three PTEs—Smart, Globe and DITO—told the DICT and NTC that many legitimate SIM holders have possibly failed to register their SIMs over the four-month sign-up period because of their lack of the required ID cards for them to list up or because of digital challenges such as the poor connectivity or no Internet at all, especially in the so-called 'missionary' or faraway places across the country."
Hence, he said, moving back the deadline for registration would "let the DICT and NTC address such registration hitches to ensure a much bigger, more successful turnout of registrants, including allowing prepaid SIM holders to just present alternative identification cards like their school or office IDs to their PTEs as a requisite to signing up during the proposed grace period."
"It would be prudent for the DICT to reconsider its position on keeping the April 26 deadline and stretch the registration period by another month or two, given that the Department itself pointed out that a bigger registry turn-out would better provide our law enforcers with the necessary tools to crack down hard on nefarious groups that have used their SIMs in their cybercrimes," Villafuerte said.
Should the government stick with its original deadline that ends on Wednesday, this would unfortunately shut out legit holders of unregistered SIM cards from digital and financial inclusion as their SIMs will have been deactivated by April 27.
He said the owners of unregistered SIMs to be automatically deactivated by the PTEs would immediately be disenfranchised as they would, for one, no longer be able to receive one-time passwords (OTPs) that are needed for them to continue accessing their mobile wallets or banking apps.
They would be locked out, too, of essential online services previously linked to their mobile numbers, including their social media (socmed) apps like FaceBook or TikTok, messaging apps like Viber or Messenger, delivery apps like GrabFood or Foodpanda, and shopping apps like Shopee or Lazada.
Moreover, he said, they would no longer have access to critical government information like emergency announcements about incoming typhoons or storm surges.
As pointed out by the PTEs earlier seeking a deadline extension, he said that "SIM holders who will have failed to register by April 26 because of the lack of the required IDs or connectivity issues in missionary sites are at high risk of marginalization and digital and financial exclusion as their SIMs might be their only way of accessing online information and financial services."
"An extension alone of the registration period will let the government integrate into the digital space the legit owners from among the holders of over 100 million unregistered SIMs," Villafuerte said. "The failure of these legitimate SIM holders to sign up will thus deal a severe blow to the Marcos administration's commitment to accelerate our country's digital switch."
Villafuerte pointed out that an extension of the list-up deadline was authorized for as long as 120 days or four months under RA 11934, which is meant to beef up the our country's part in the global fight against cybercrime.
He had backed the extension appeal of the three PTEs, which all said that one stumbling block to maximizing the list-up was the lack by many subscribers of the needed identification requirement, such as the Philippine Identification System (PhilSys) ID, Driver's License or Passport, for them to list up their SIMs. Given the lack of IDs and digital challenges, Globe said in an April 11 statement to the media that, "We appeal to the government to extend the SIM registration process to give our customers more time to get their required government IDs and input the required information on our site."
PLDT-Smart first vice president Cathy Yang said, meanwhile, in an April 12 statement that a deadline extension will give ample time to still-unregistered subscribers, particularly the marginalized sectors and those located in geographically isolated and disadvantaged areas, to register their SIMs … we see the need to give subscribers more time to secure the government IDs required to register their SIMs."
Smart said the "lack of IDs remains a challenge to those availing mobile communication services … These individuals without valid IDs are at a higher risk of digital, social and financial exclusion, and marginalization as mobile communications may be their only means of accessing online information, financial services, and other social benefits."
Yang said that in other countries like Indonesia and India, PTEs were given 1 to 2 years for SIM registration.
In an April 13 statement, DITO said an extension is needed ""to give way to all subscribers who continue to experience registration constraints." Villafuerte also supported Globe's appeal for easing the subscribers' identification rule, and agreed with the PTE for the DICT and NTC to accept alternative identification cards of would-be registrants such as their company or school IDs.
Villafuerte explained that Section 4 of RA 11934 requires the registration of all SIMs by their end-users as a prerequisite to the activation or continued use of these numbers. Section 4 states, he said, that: "All existing SIMs subscribers shall register the same with their respective PTEs within one hundred eighty (180) days from the effectivity of this Act. The DICT may extend registration for a period not exceeding one hundred twenty (120) days."
Villafuerte said the government should exert its best efforts to have as many still-unregistered SIM holders possible register their numbers, considering that a highly successful registration drive would give a tremendous boost to the government campaign to lick cybercrime, notably celfone-based fraud like text scams and identity theft leading to unauthorized online payments and bank withdrawals.
"A highly successful registration of SIMs is much desired, as such will make it easier for the authorities or PTEs to trace persons behind text scams and hold them accountable for breach of privacy along with celfone-based fraud and other punishable offenses they have been able to perpetrate by using unknown or unregistered celfone numbers," Villafuerte said.
RA 11934, which Mr. Marcos signed into law last Oct. 10, is one of the 32 priority measures that the President last year endorsed to the Congress for urgent action. Twenty-three (23) of these priority measures had already been passed by the House, of which 14 had been co-authored by Villafuerte.
Villafuerte had authored with CamSur Reps. Miguel Luis Villafuerte and Tsuyoshi Anthony Horibata and the Bicol Saro partylist House Bill (HB) No. 2213, one of the bills that was consolidated into the House-approved version of the final congressional measure that President Marcos eventually signed as RA 11934.
According to the latest survey by the Social Weather Stations (SWS), 60% approve of the mandatory registration, and a higher 66% believe the registration of SIM cards will help deter cybercrimes via celfones.
However, the same SWS survey results revealed that only 45% of the respondents claimed they have long heard about SIM registration, and a higher 55% said they have just learned or heard about this mandatory sign-up.
"It's possible that many SIM card owners have not signed up yet because even if they know that the sign-up is a deterrent to crime, they are probably clueless that the registration is mandatory, or that they would no longer be able to use their unregistered SIM cards because the government would deactivate them by April 27," Villafuerte said.
That the required sign-up would indeed be an effective deterrent to celfone-based cyber crimes is borne out, said Villafuerte, by President Marcos' revelation that text complaints received by the NTC had fallen by 93.3% since the implementation of RA 11934 last December.
The President said on Tweeter that, "93.3% ang ibinaba ng mga reklamong natatanggap ng NTC simula ng ating ipatupad ang SIM Card Registration Act!" "Unti-unti nang nagiging mas ligtas ang ating digital space kaya naman patuloy naming inaanyayahan ang lahat na mag-register na para sa panatag na pagnenegosyo, pagtatrabaho, at pamumuhay!" he added.
AUTHOR PROFILE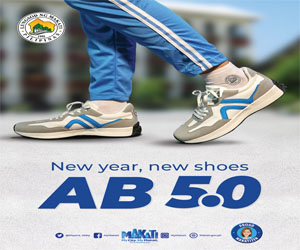 Other Technologies
SHOW ALL
Calendar