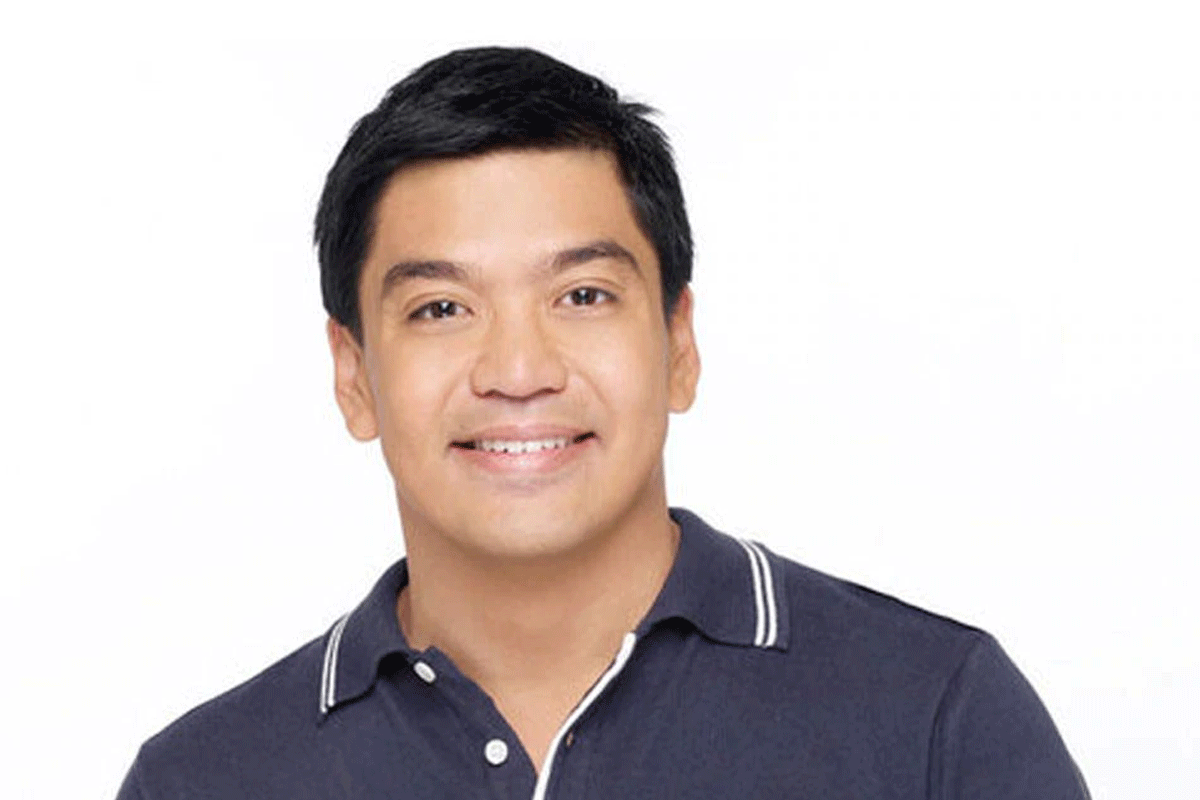 Villafuerte backs calls to ramp up COVID testing
CAMARINES Sur Rep. LRay Villafuerte on Thursday backed calls to ramp up the country's daily coronavirus disease 2019 (COVID-19) testing to 130,000 to 160,000 tests per day.
Villafuerte said the tests should be a combination of the gold standard real-time reverse transcription polymerase chain reaction (RT-PCR) tests and rapid antigen tests in high-risk areas such as the National Capital Region (NCR) and selected adjacent provinces in the "NCR Plus" bubble.
He added the government could ramp up its COVID-19 testing at a lower cost by increasing its use of the relatively inexpensive rapid antigen test in both point-of-care and laboratory settings to detect the SARS-CoV2, the virus that is responsible for this deadly disease.
Test results are available in about 15 minutes, compared to the costlier RT-PCR whose turnaround time usually takes 2-3 days, Villafuerte said.
"We need to ramp up testing to offset amid the global surge of faster spreading coronavirus variants and the current hiccup in big pharma's production of vaccines that has prevented our government at this point from speeding up its mass vaccination plan to achieve herd immunity by yearend," Villafuerte said.
"Rapid antigen tests provide us the solution to increase our testing efforts from the current 50,000 to 55,000 tests per day to at least 130,000 as called for by health experts."
Villafuerte's statement was in support of the recommendation of former Health Sec. Dr. Esperanza Cabral for the government to increase COVID-19 testing per day to between 130,000 and 160,000.
Inter-Agency Task Force for the Management of Emerging Infectious Diseases (IATF) Resolution No. 106-A authorizes the procurement and use of Rapid Antigen Test Kits as diagnostic and confirmatory tests for close contacts, and Covid-19 suspect and probable cases in the "NCR Plus" that includes Bulacan, Cavite, Laguna and Rizal, without the need for RT-PCR testing.
Villafuerte said the use of rapid antigen tests was approved to ensure that the appropriate response and control measures may be immediately initiated by local government units (LGUs) to contain further spread of the virus.
However, Villafuerte said antigen tests are not allowed to be used for border control, pre-travel testing, workplace screening, or testing of asymptomatic general contacts.
Rapid antigen tests are less reliable than RT-PCR tests, according to Villafuerte.
Thus, he said negative results in suspect and probable COVID-19 cases and their close contacts are still subjected to confirmatory RT-PCR rests or repeat antigen tests after 48 hours, according to the Department of Health (DoH).
Because of the limitations of rapid antigen tests, Villafuerte said the IATF and DoH have allowed these as confirmatory tests only until the declaration of outbreak in the "NCR Plus" area has been lifted.
But Villafuerte said the use of antigen testing in high-risk areas under the conditions set by the IATF should be expanded to cover the entire country to help keep infection surges in check.
"We should find a way to slow down the infection rate in the face of the current global surge of new, faster-spreading variants, so that we can migrate from a strict to a more relaxed quarantine status, which we need to stimulate the economy, thereby bolstering business and consumer confidence that would lead to much higher household spending," Villafuerte said.
This is crucial to economic recovery, said Villafuerte, because domestic consumption or household spending accounts for 70% of the Philippine economy.
"Although the use of antigen testing is long overdue, this new policy is nonetheless a welcome development that will hopefully clear the way to the implementation of a more aggressive Prevent, Detect, Isolate, Treat and Recover strategy for the government to eventually temper, if not reverse, the fresh surge in coronavirus infections," Villafuerte said earlier.
He stressed the urgency for the government to double or triple its mass testing as he pointed to a recent World Bank assessment report that the Philippines' reliance on long lockdowns in lieu of a test-based strategy at the onset of the pandemic was responsible for the continued economic slowdown at a time when other economies in the region have started to recover.
The World Bank (WB) report revealed that the Philippines has conducted only 17 tests per confirmed COVID-19 case, as against 4,277 tests in Vietnam; 2,080 in Laos; 1,853 in China; 897 in Cambodia and 244 in Malaysia
The same report said that because of mass testing, lockdowns were not as severe in these economies, and gross domestic product (GDP) growth was at 2.9% in Vietnam, 2.3% in China, 0.4% in Laos, minus 3.1% in Cambodia and minus 5.6% in Malaysia in 2020. The Philippines posted a GDP growth of minus 9.5% last year.
Villafuerte pointed out that countries such as the United States (US), Canada, Italy, France and Germany have turned to the faster and cheaper antigen tests to avoid the undue delays in efforts to detect, trace and treat COVID-infected people.
In Camarines Sur, for instance, Villafuerte said the province has improved its T3 response by using antigen testing to examine more than 50,000 incoming people since June last year.\
Last year, the provincial government purchased an initial 20,000 rapid antigen test kits from the Illinois-based Abbott Laboratories, using funds from the P6-billion Bayanihan Grant released by the Department of Budget and Management (DBM) for the 81 provincial LGUs, equivalent to a half-month Internal Revenue Allotment (IRA) share of every province.
AUTHOR PROFILE
Health and Wellness
SHOW ALL
Calendar