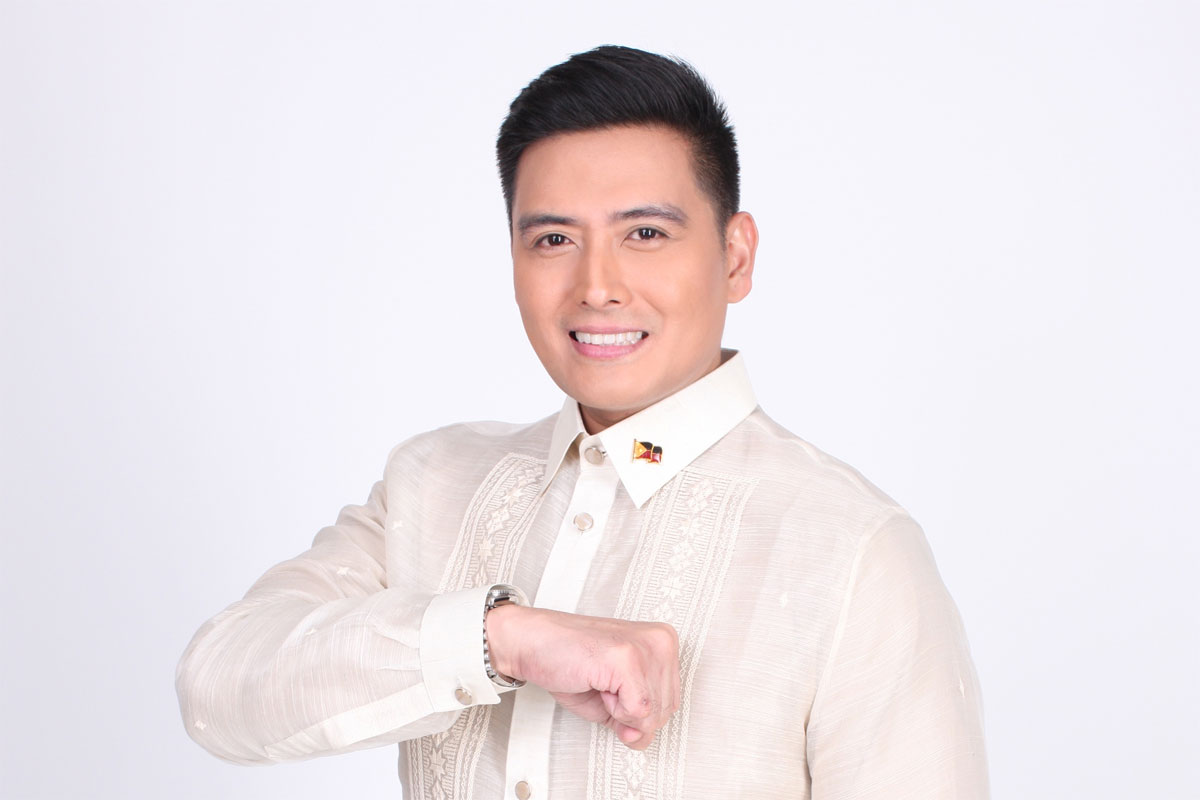 Vargas seeks stronger penalties vs vote buyers
QUEZON City Rep. Alfred Vargas has filed a bill seeking stronger penalties against syndicated vote buying and "cyber-vote buying" during elections.
Vargas said there is an urgent need to amend Batas Pambansa Blg. 881 or the Omnibus Election Code, which punishes vote buying and conspiracy to bribe voters.
"These provisions are over 30 years old. Sadly, those who seek to undermine the people's right to vote have devised newer, more nefarious schemes that employ syndicated operations and modern technology," Vargas, brother of congressional candidate Patrick Michael "PM" Vargas, said in a statement.
"If we were to uphold the integrity of the electoral process and protect the people's right to suffrage, then the law must evolve," he added.
Vargas said at present, the law punishes vote buying with imprisonment of one to six years, "a punishment that does not reflect the importance of the right to suffrage, nor ascribe full value to our democratic ideals grounded on the electorate's free and informed choice."
"Indeed, 37 years have passed and the law on vote-buying remains static; unchanged, despite the dynamism of the electoral process that has since evolved from manual counting to electronic and automated elections," he said in his explanatory note.
The Vargas bill defines two new offenses, syndicated vote buying and cyber-vote buying. These acts have been widely documented in the Fifth District of Quezon City, and have been ascribed to an outsider candidate acting in conspiracy with local accomplices.
Vargas said in his explanatory note that the intensity of vote buying in his district is "unprecedented."
Citing "ground reports, voluminous video and photograph records, and sworn statements," Vargas said these vote-buying operations "work through a 'pyramiding system' where there is an active recruitment of networks of vote-buying accomplices."
Vargas said the vote buying scheme utilizes identification cards with QR codes, stubs, and tickets, and are disguised as pandemic-related aid, scholarships, and fuel cards.
"Cash, however, remains to be the predominant mode of vote-buying, with P500 bills given inside brown envelops to voters in the candidate's operation center which are guarded by armed security," Vargas said.
"Vote-buying is, therefore, conducted as a syndicate, making the crime even more aggravated," he said.
Vargas also said in his explanatory note that he has received reports that vote-buying efforts have "innovated," using new technologies such as money remittance applications and online banking.
"Hence, there is a need for the law to catch up and cover these crimes and amendments are critical in view of the limitations of the Cybercrime Prevention Act of 2012," he said.
The proposed "Integrity of Suffrage Act of 2022" seeks to amend Section 261 of the Omnibus Election Code by punishing the act of vote buying through a syndicate with not less than five years to not more than ten years of imprisonment.
The Vargas bill also punishes Cyber-Vote Buying, which is defined as vote buying "committed by, through and with the use of information and communications technologies, including but not exclusive to websites, software, and applications for online banking and money remittances."
Under the bill, the penalty for cyber-vote buying shall be imprisonment of not less than five years but not more than ten years.
"It should be emphasized that vote buying is an exploitation of the poor, the vulnerable, and the marginalized. Vote-buying is a sabotage of sovereign will," he said.
"This exploitation is especially repugnant now, considering that it abuses the Filipino people who have been left desperate by the socioeconomic shocks of the COVID-19 pandemic," he added.
The three-term Congressmen added that the stronger penalties should deter candidates and their co-conspirators from damaging the integrity of the electoral process.
"We cannot, in good conscience, neglect flagrant and publicly open vote buying operations. This bill is a commitment to the good and the just and, if passed into law, will serve as a tangible contribution to clean and credible elections for years and generations to come," Vargas said.
AUTHOR PROFILE
Metro
SHOW ALL
Calendar