Upcoming ECQ to cost PH economy P210B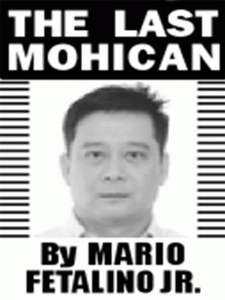 THE Enhanced Community Quarantine (ECQ) in the National Capital Region (NCR) could cost the economy some P105 billion a week.
Since more economic activities and establishments would be closed during the ECQ, the government expects an increase in the number of poor people by up to 177,000 and 444,000 will be losing their jobs.
However, the National Economic Development Authority (NEDA)said the grim scenario can be partly reversed if the two-week lockdown is used to accelerate vaccination of everyone in the high risk areas.
This way, the ECQ will be an investment to pave the way for a recovery once we control the Delta spread, NEDA chief Karl Kendrick Chua said.
He said providing cash aid will also help mitigate the economic impacts of the lockdown.
Until August 5, NCR will be under general community quarantine with heightened restrictions before shifting to a two-week ECQ on August 6.
This is amid the threats of the more infectious variant of the coronavirus disease 2019.
On the other hand, Trade Secretary Ramon Lopez said the ECQ may be inevitable so as to remove any possibility of an uncontrollable surge like what happened in other countries that claimed thousands of lives.
What is important is that even in the ECQ, we should allow the dominant portion of the production sector —agriculture, industry, (and) services— to continue to operate, so we save jobs and income, he said.
**
On the bright side, SMC has assured enough supplies of food, power and fuel amid the upcoming two-week ECQ.
The company is also prepared to continue providing assistance to disadvantaged communities spanning its businesses around Metro Manila.
SMC has already spent over P14 billion to support the fight against the pandemic, mounting the biggest food donation drive in history.
"I would like to personally assure everyone that we have enough food inventory to last even many months. We've had a lot of learning from last year and we adjusted the way we operate. We are better prepared for sudden disruptions," SMC President Ramon Ang said.
"As we did during the previous ECQs, we have business continuity plans in place that will allow for essential, critical operations to continue under the strictest safety protocols. This assures our government and the public that for our part, we can continuously provide food, power, and fuel during this critical time," he added.
Ang added that with most of SMC's facilities located nationwide in various provinces outside Metro Manila, the company expects minimal disruption to the supply of essential food, electricity, and fuel.
SMC is one of the country's leading food and beverage, power, fuels, and infrastructure companies.
For those wanting to access products safely from their homes, SMC recently launched a new online marketplace, The SMC Hub, to allow consumers to order from its full line of food products–from fresh and frozen poultry, meats, value-added products such as canned food, ready-to-eat meals, dairy, milk, coffee, even animal and pet care products.
To help the country achieve herd immunity, SMC recently implemented the nationwide rollout of its Ligtas Lahat vaccination program for 70,000 employees and workers across its nationwide network.
The company said it had taken delivery of 150,000 doses of Astra Zaneca vaccines, enough for all its employees, and has accelerated vaccination at its facilities across major cities and provinces all over the country.
**
For comments, please call or text 09569012811 or email lastmohican2004@yahoo.com
AUTHOR PROFILE
Opinion
SHOW ALL
Calendar