UPBEAT
PRESIDENT Ferdinand R. Marcos Jr. on Friday said the effects of the series of business meetings in Japan will be felt "very rapidly" after his five-day working visit in Tokyo.
Marcos said his trip is "very productive" considering the signing of 35 key investment deals between the Philippines and Japan.
"And I think that we will be able to feel the effects of these discussions, of these agreements, very, very soon, very rapidly back home in the Philippines," Marcos said in an interview.
Marcos said his official visit to Japan is "particularly important" because it is "setting down the blueprint" for the two nations' relations as they lay out their recovery plans from the coronavirus disease 2019 (Covid-19) pandemic.
He said the 35 business deals signed also "cut across the whole gamut."
"They have supported our agriculture, they have supported our attempts at making the digitalization of the Philippines a more widespread phenomenon," Marcos said.
"We're talking about [agriculture], we are talking about digitalization, we are talking about industry, we are talking about automotive development, we are talking about energy, even education and tourism," he added.
Marcos also expressed gratitude to the Japanese government and business leaders he met for being "very open" to help "increase the development of our country."
The meetings yielded positive results, Marcos said, noting several pledges will also help the Philippines in improving security and defense, and climate change mitigation and adaptation, among others.
Maros said the commitments from the Japanese government and business sector is an indication of "deeper" ties between Manila and Tokyo.
"Those relations have grown and have become deeper as time has gone on and we owe Japan a debt of gratitude for the support that they have given us in those years, even in the '60s, in the '70s and all the way up to now, where they have supported our infrastructure development," he added.
"[This is] in terms of again, those areas: infrastructure, digitalization, agriculture, some of the traditional areas with which we had always dealt with Japan, but some new areas, areas such as security and defense and also mitigation and adaptation to the effects of climate change," Marcos said. Philippine News Agency
AUTHOR PROFILE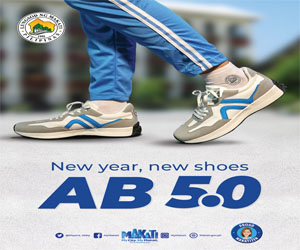 Nation
SHOW ALL
Calendar