UP, Ateneo keep 1-2 positions
DEFENDING champion University of the Philippines overcame a sluggish first half to beat also-ran University of Santo Tomas, 78-60, to move closer in securing a twice-to-beat bonus in the Final Four of the UAAP men's basketball tournament yesterday at the Mall of Asia Arena.
Christian Luanzon, one of coach Goldwin Monteverde's trusted assistants, was glad that the Fighting Maroons stepped up their game in the second half after the Growling Tigers kept the game close after the first two quarters.
"Yung season very competitive. You cannot take any team for granted," said Luanzon. "In the case of UST, coming into this game, it's always difficult to play a team in a sense that has nothing to lose. But I'm sure on their end, sina coach Bal (David) and coach Rodney (Santos), they have their own standards preparing for the next season or whatever."
"As you saw, they came out really sharp in the first half and we are just grateful na naka-bounce back kami sa second half and we were able to get this win," the former Growling Tigers standout in the early 2000s added.
Later, Ateneo outlasted University of the Philippines in overtime, 69-66, to extend its Final Four streak to eighth consecutive season.
The Blue Eagles moved up to solo second with a 9-3 record to boost their bid for a twice-to-beat semifinals incentive.
UP hiked its league's best record to 11-2 heading into this Saturday's Finals rematch with Ateneo.
Carl Tamayo was solid in more than 17 minutes of action for the Fighting Maroons with 19 points and nine rebounds and had a +22 efficiency rating, while Senegal's Malick Diouf had a double-double outing of 10 points and 14 rebounds to go with six assists and two steals.
Penny Estacio scattered all of his 13 points in the pivotal third period as La Salle extended its winning streak to three games with a 63-58 win over National University.
Estacio outscored the entire Bulldogs by four in the third quarter, and the Green Archers led by as much as 12 points in the payoff period and never looked back to chalk up in sixth win in 12 games and bolster their bid for the last Final Four berth.
NU, which is making its first Final Four stint since 2015, dropped to third spot at 9-4, now trailing Ateneo by half-a-game in the chase for the second twice-to-beat slot in the Final Four.
Over at the UST Quadricentennial Pavilion Arena, La Salle pulled a major shocker as it ended seven-peat seeking NU's historic 108-game winning streak with a 61-57 overtime win.
It was the Lady Bulldogs first loss since October 5, 2013, when they lost to the Lady Archers, 61-69, in the deciding Game 3 of the Finals.
With NU's defeat, the first in 13 games, there will be a Final Four in the women's basketball tournament.
Fina Tchuido produced a double-double outing of 14 points, 19 rebounds and two steals, while Charmaine Torres also scored 14 points to go with six boards, five assists and two steals for La Salle, which extended its win streak to seven games and improved to 11-2 overall.
The scores:
First game
UP (78) — Tamayo 19, Gonzales 14, Diouf 10, Cagulangan 8, Lucero 6, Abadiano 4, Galinato 4, Spencer 3, Ramos 3, Calimag 3, Alarcon 2, Torculas 2, Lina 0, Eusebio 0, Andrews 0.
UST (60) — Cabañero 14, Faye 12, Calimag 7, Pangilinan 6, Manalang 6, Laure 4, Mantua 4, Manaytay 3, Magdangal 2, Garing 2, Herrera 0, Escobido 0, Gesalem 0.
Quarterscores: 15-16, 37-34, 59-49, 78-60
Second game
DLSU (63) — Estacio 13, Nelle 10, M. Phillips 9, Nonoy 7, Cortez 7, Quiambao 6, Abadam 4, Austria 2, B. Phillips 2, Nwankwo 2, Macalalag 1, Winston 0.
NU (58) — Figueroa 19, Clemente 15, Manansala 5, John 4, Enriquez 4, Baclaan 4, Palacielo 2, Mahinay 2, Padrones 2, Minerva 1, Malonzo 0, Yu 0, Galinato 0, Tibayan 0, Tulabut 0.
Quarterscores: 14-14, 32-28, 48-37, 63-58
Third game
Ateneo (69) — Ballungay 14, Ildefonso 12, Kouame 12, Padrigao 9, Andrade 6, Gomez 6, Lazaro 5, Koon 3, Daves 2, Garcia 0, Chiu 0.
UE (66) — Remogat 21, Villegas 11, Sawat 6, Pagsanjan 5, K. Paranada 5, Stebens 5, Payawal 5, Gilbuena 4, N. Paranada 2, Tulabut 2, Beltran 0, Alcantara 0.
Quarterscores: 18-11, 29-30, 47-50, 62-62, 69-66.
AUTHOR PROFILE
Basketball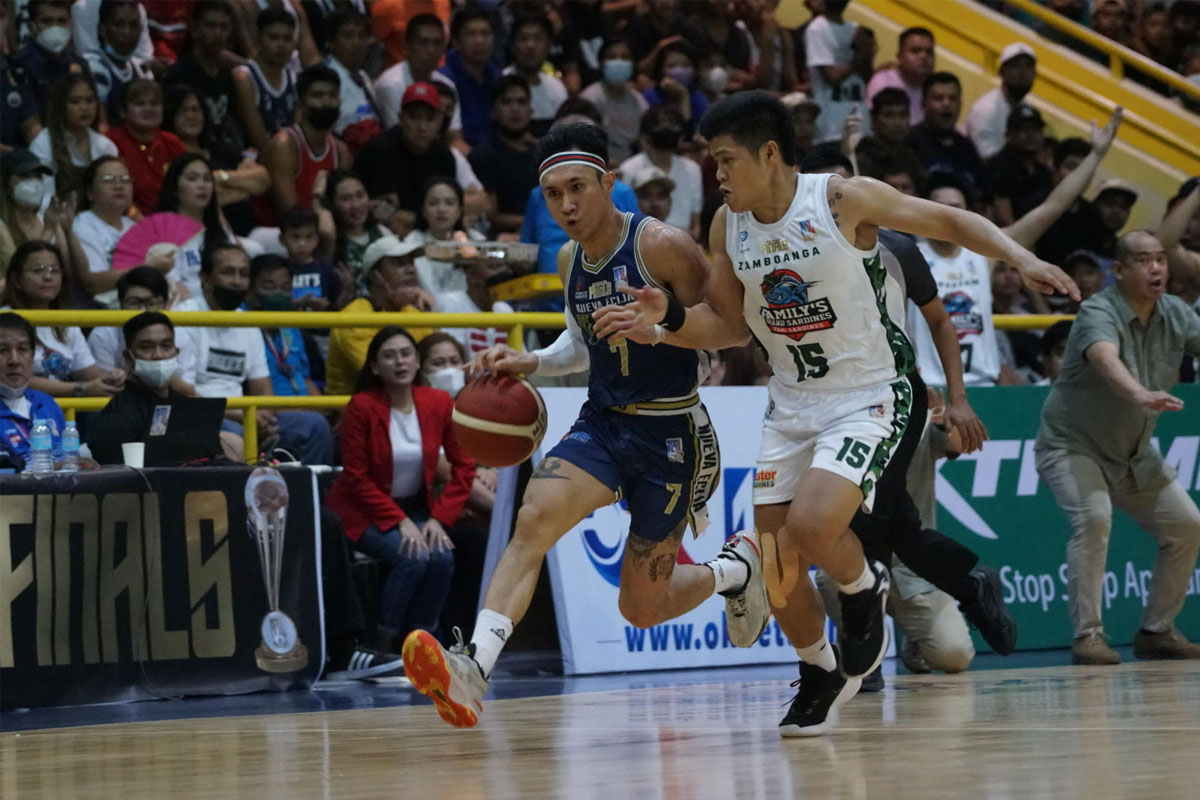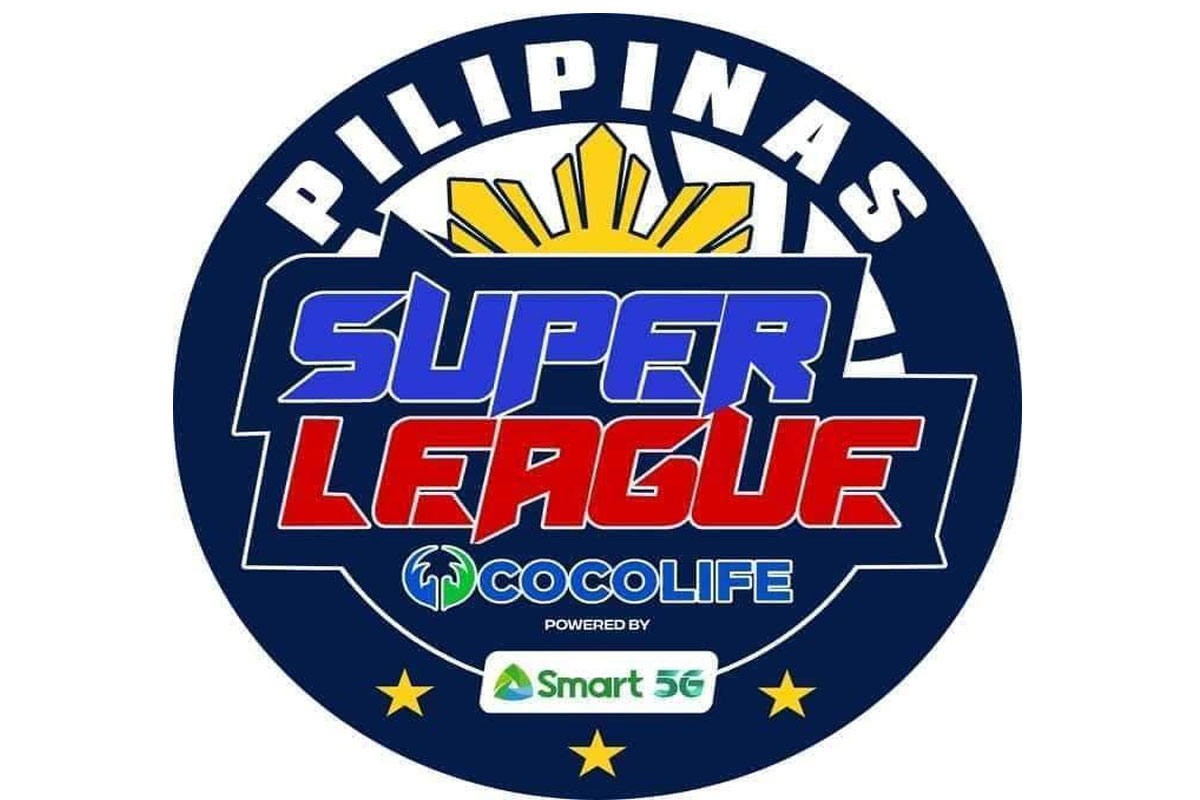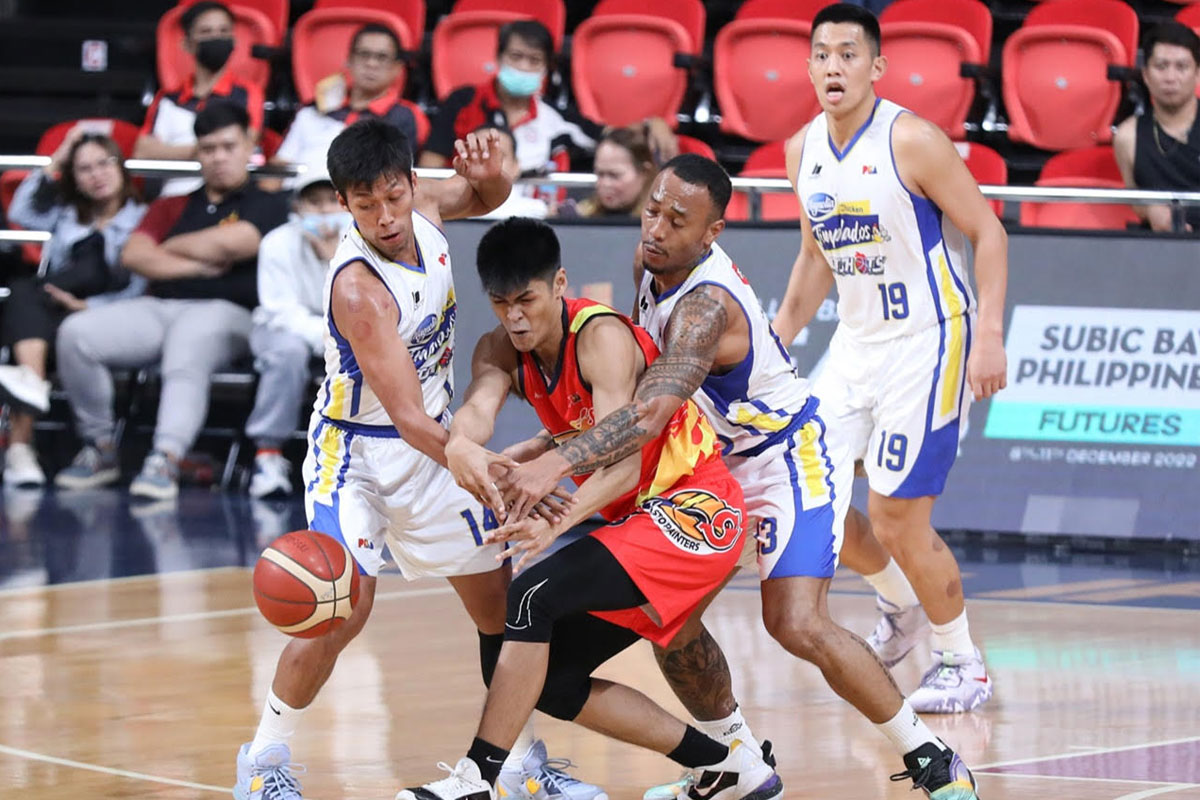 SHOW ALL
Calendar